Chicken House launches 99p ebook promotion
Posted by Jazz on Wednesday April 8th, 2020
During this very strange time, we want to make sure that our books are a comfort for as many readers that need them.
We know books are a source of comfort as well as escapism – so, for the whole of April, we've made a number of our bestsellers downloadable for just 99p.
Remember, you don't need to have your own a specialist e-reader to read ebooks – all you need to do to start reading is download the Kindle or Apple Books app to your smartphone or tablet!
Check out the books on offer this month ...
WHO LET THE GODS OUT? by Maz Evans
The first in Maz Evans's hilarious and EPIC series!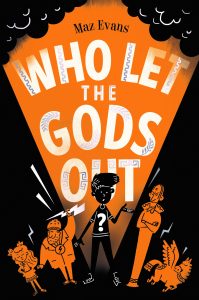 Elliot's mum is ill and his home is under threat, but a shooting star crashes to earth and changes his life forever. The star is Virgo – a young Zodiac goddess on a mission. But the pair accidentally release Thanatos, a wicked death daemon imprisoned beneath Stonehenge, and must then turn to the old Olympian gods for help. After centuries of cushy retirement on earth, are Zeus and his crew up to the task of saving the world – and solving Elliot's problems too?
Download for Kindle
Download for Apple Books
THE LAST CHANCE HOTEL by Nicki Thornton
Harry Potter meets Robin Stevens in book 1 of magical murder mystery series!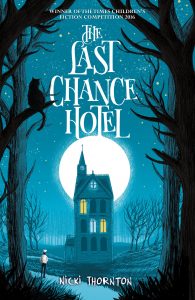 Seth is the downtrodden kitchen boy at the remote Last Chance Hotel, owned by the nasty Bunn family. His only friend is his black cat, Nightshade. But when a strange gathering of magicians arrives for dinner, kindly Dr Thallomius is poisoned by Seth's special dessert. A locked-room murder investigation ensues – and Seth is the main suspect. The funny thing is, he's innocent … can he solve the mystery and clear his name, especially when magic's afoot?
Download for Kindle
Download for Apple Books
INKHEART by Cornelia Funke
The first book in Cornelia Funke's bestselling series – over half a million copies sold worldwide, and now a major film!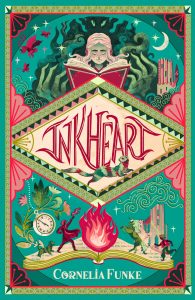 Meggie loves stories, but her book-binding father, Mo, hasn't read aloud to her since her mother mysteriously disappeared some years ago. When a stranger who knows her father knocks at their door, Mo is forced to reveal an extraordinary secret – when he reads aloud, words come alive, and dangerous characters step out of the pages. Suddenly, Meggie is living the kind of adventure she has only read about in books, but this one will change her life for ever ...
Download for Kindle
Download for Apple Books
THE APPRENTICE WITCH by James Nicol
Diana Wynne Jones meets Studio Ghibli – with extra magic! – in the first book in James Nicol's spellbinding trilogy.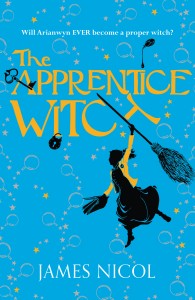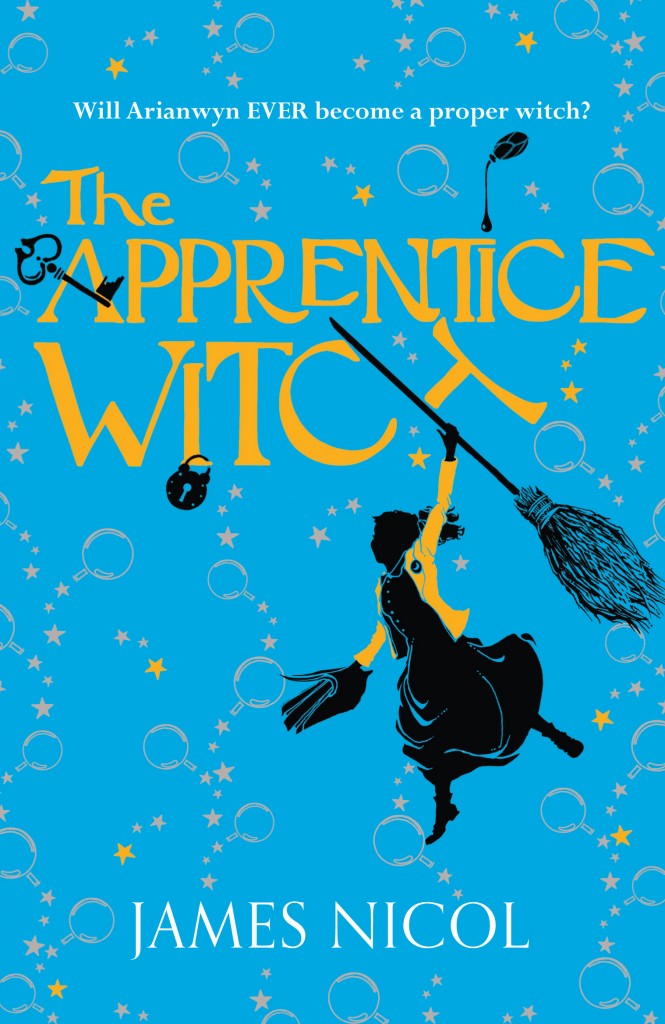 Arianwyn has fluffed her witch's assessment. Awarded the dull bronze disc of an apprentice – to the glee of her arch-rival, mean girl Gimma – she's sent to protect the remote, dreary town of Lull. But her new life is far from boring. Turns out Gimma is the pompous mayor's favourite niece – and worse, she opens a magical rift in the nearby forest. As Arianwyn struggles with her spells, a mysterious darkness begins to haunt her – and it's soon clear there's much more than her pride at stake …
Download for Kindle
Download for Apple Books
BEETLE BOY by M.G. Leonard
Book 1 in M.G. Leonard's beetle-tastic trilogy!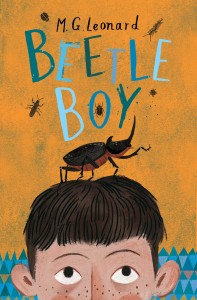 Darkus is miserable. His dad has disappeared, and now he is living next door to the most disgusting neighbours ever. A giant beetle called Baxter comes to his rescue. But can the two solve the mystery of his dad's disappearance, especially when links emerge to cruel Lucretia Cutter and her penchant for beetle jewellery? A coffee-mug mountain, home to a million insects, could provide the answer – if Darkus and Baxter are brave enough to find it …
Download for Kindle
Download for Apple Books
THE GREAT CHOCOPLOT by Chris Callaghan
Want the perfect read for Easter? Look no further!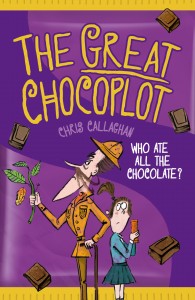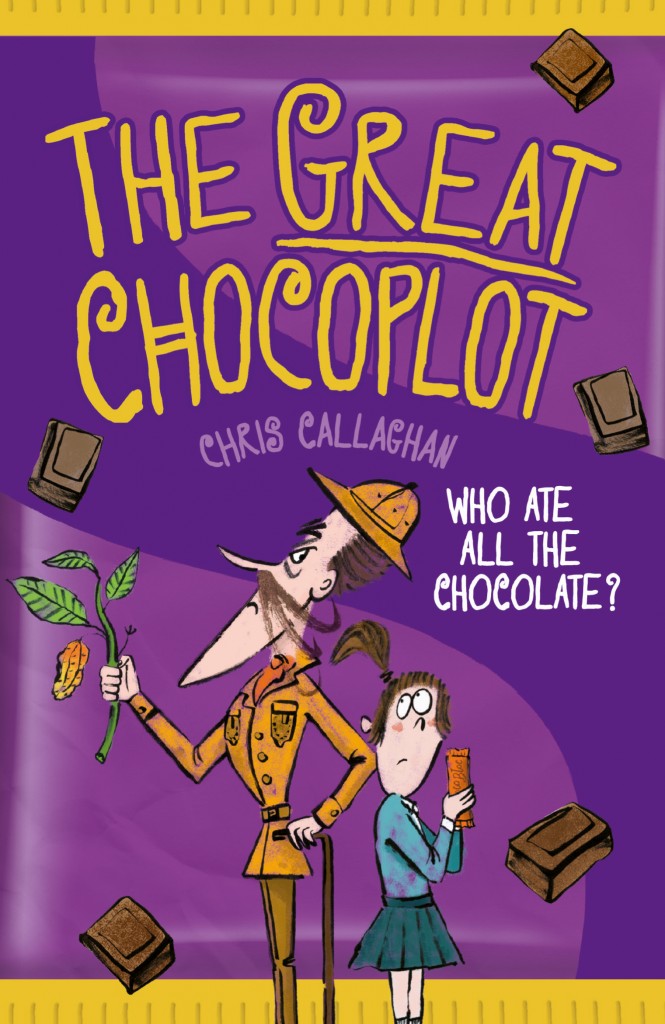 Jelly and her family live in Chompton-on-de-Lyte, where everyone loves a Blocka Choca bar or two. So when the end of chocolate is announced, she can't believe it. Determined to investigate, Jelly and her gran follow a trail of clues to a posh chocolate shop and its owner, the pompous Garibaldi Chocolati. Gari's suspiciously smug, despite his failing business and yucky chocolate. Is it really the chocopocalypse, or is there a chocoplot afoot?
Download for Kindle
ALICE DENT AND THE INCREDIBLE GERMS by Gwen Lowe
Bursting with quirky charm and dark Dahl-esque humour; guaranteed to make you giggle!
When Alice Dent gets a cold, she has no idea how much trouble it's about to cause. Because this is no ordinary cold: it comes with some seriously weird side-effects. For a start, Alice can't stop giggling and every animal she meets sticks to her like glue! But when the mysterious Best Minister for Everything Nicely Perfect and his scary masked henchmen come to take her away, Alice realizes her troubles are only just beginning …
Download for Kindle
Download for Apple Books