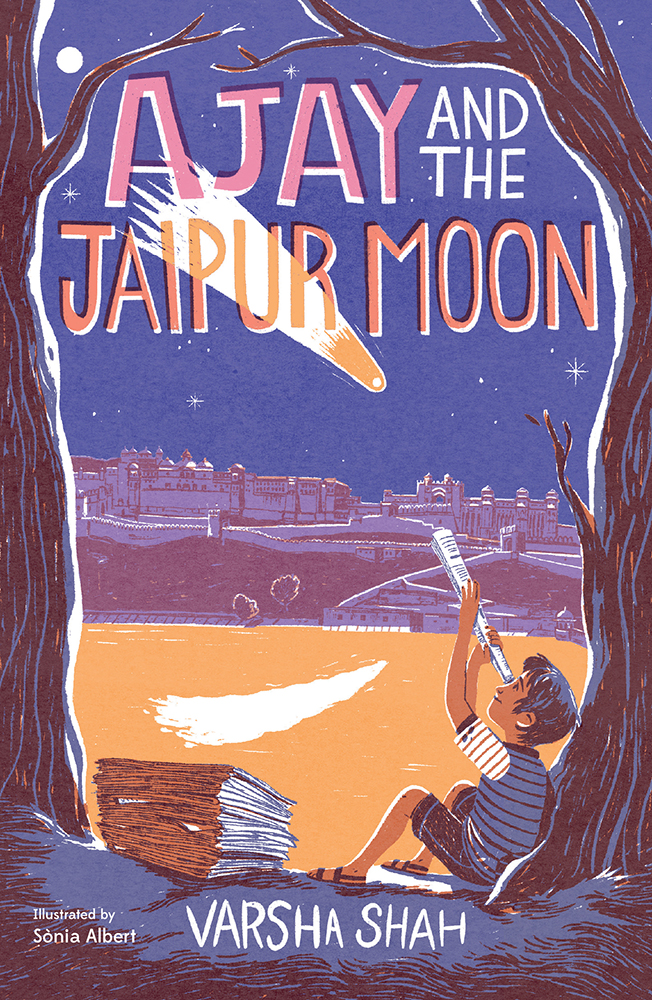 Buy Ajay and the Jaipur Moon...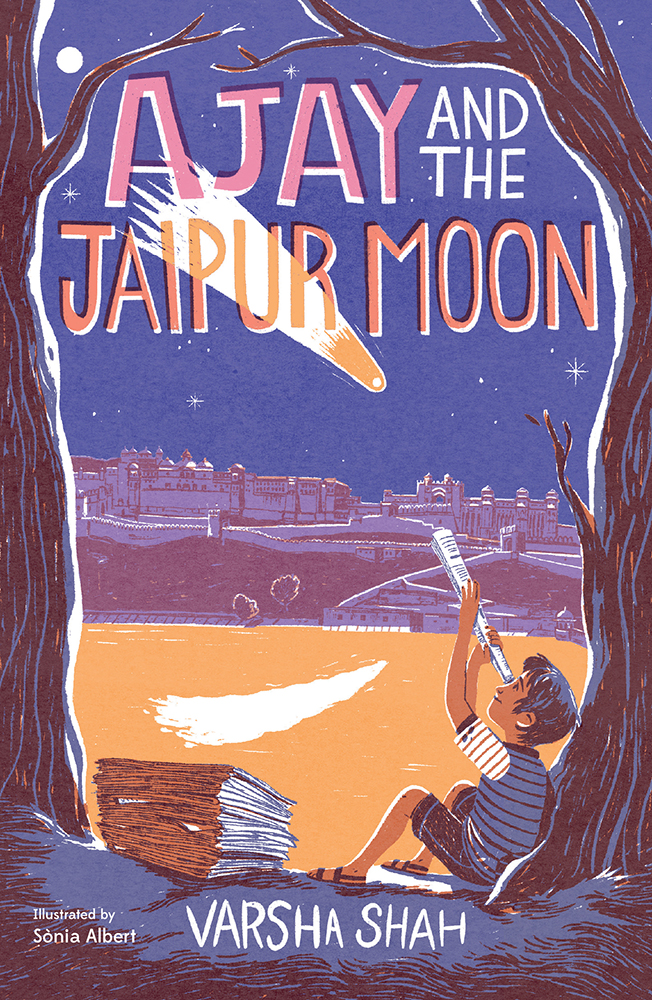 £7.99
Extract
A warm breeze whirled through the station, catching and whipping up a page from the last copy of The Mumbai Sun and blowing it along the railway platform. Ajay chased it down, ducking past the railway guard blowing his whistle, around a woman in a midnight-blue sari glittering with tiny mirrors, and through two boys, playing with plastic rockets, to catch it. Another gust and it would sweep up out of reach! Ajay dived, just as it was about to blow upwards and away, and caught it with his free hand like one of India's cricketing fielders at their best. Ajay held up the faluda-pink paper in triumph (although sadly, no one else seemed to have noticed his amazing feat of skill and dexterity). Breathing heavily, he dusted himself off, looking around as he folded and smoothed the page back into shape over the rest of the paper.
About the book
Ajay's wish has come true – he's a news reporter for the paper he and his friends set up, The Mumbai Sun. But money is tight, so when he learns of a cash prize for the first person to find a crashed meteor, the race is on …
The sequel to the critically acclaimed Times/Chicken House Competition winner, Ajay and the Mumbai Sun.
Rights
Sold
Rights Optioned: Canada & USA (Scholastic), Germany (Atrium). Rights Sold: World English Audio (W F Howes)