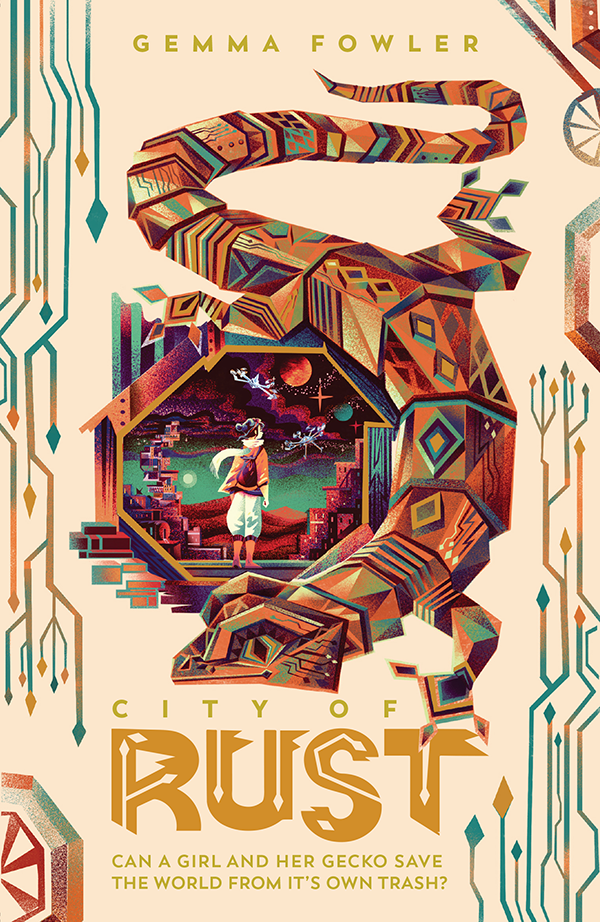 Buy City of Rust...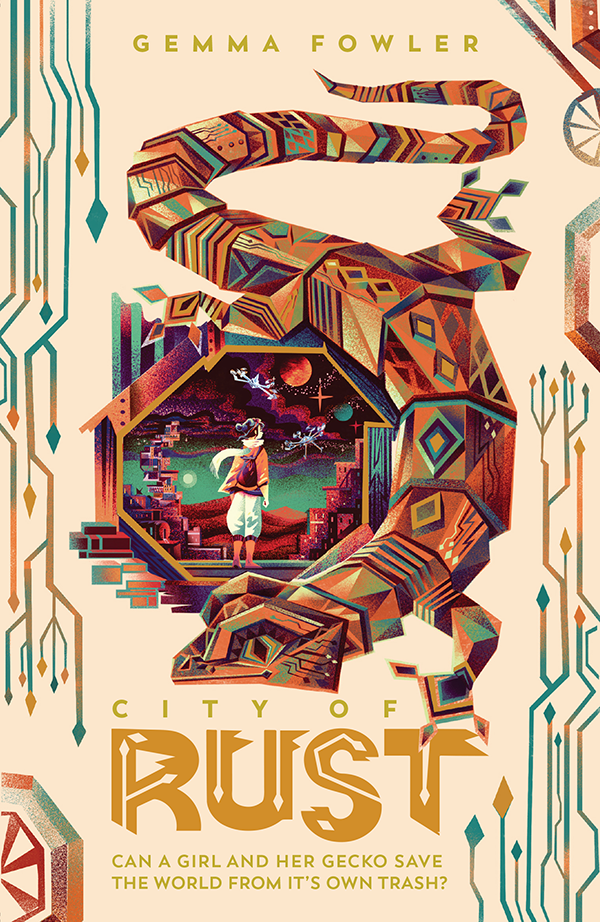 £7.99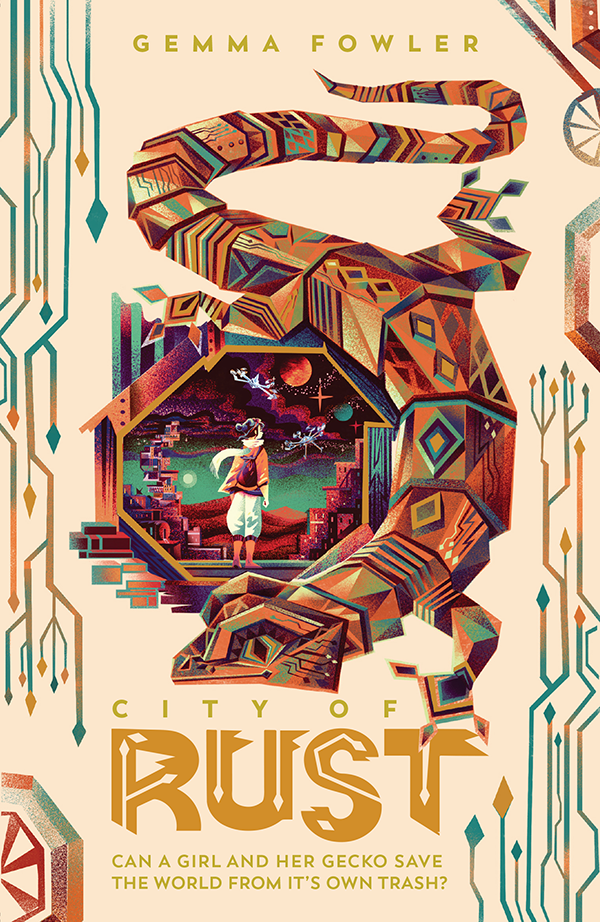 £7.99
Extract
In the shadows by the vending machines, Railey peered out of the gap between her jacket collar and her fringe.
Night had finally cast its shadow over the great container city of Boxville, bringing it back to life after the heat of the day.
Around her, dusty traders hung out of the kiosks that ringed the arena, shouting and showing their wares, trading junk of every type you could imagine from under their tatty awnings
About the book
Railey dreams of winning the drone races with her bio-robotic gecko friend, Atti.
But when a bounty hunter crashes their biggest race yet, the pair are forced to flee to the feared Junker clans who mine the rubbish orbiting the Earth. Rescued by a couple of Junker kids, they discover a danger bigger than anything they'd imagined – but can three kids, a gecko and an ancient computer save the world against the huge trash bomb (and its power-crazed creator) threatening to destroy the world?
In this fun, original and thrilling middle-grade debut from Gemma Fowler, think Star Wars meets Wall-E in an ecologically-themed mystery adventure – sci-fi for a new generation!