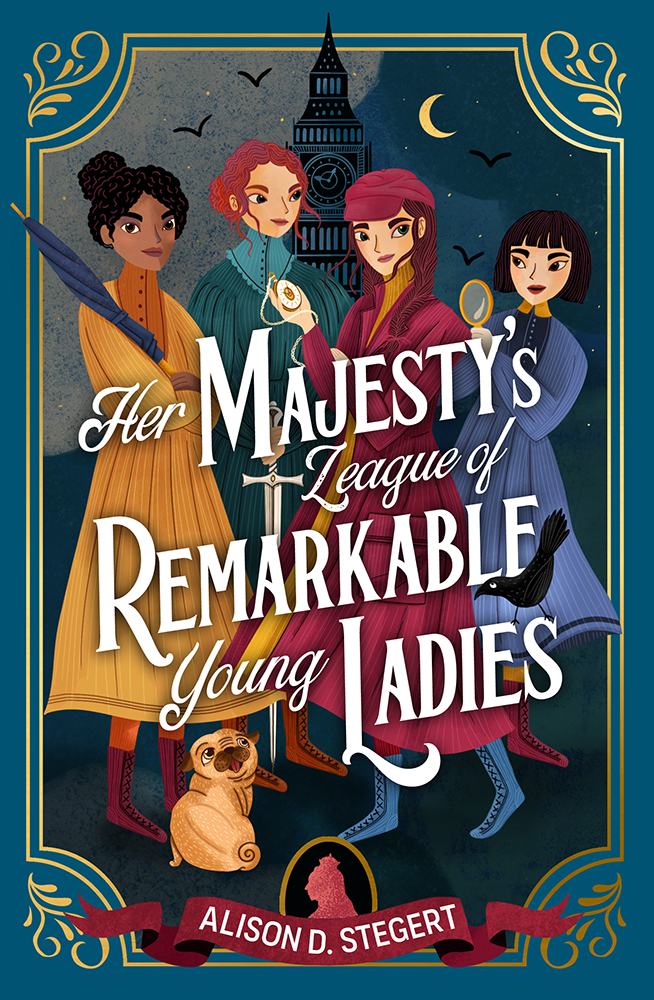 Buy Her Majesty's League of Remarkable Young Ladies...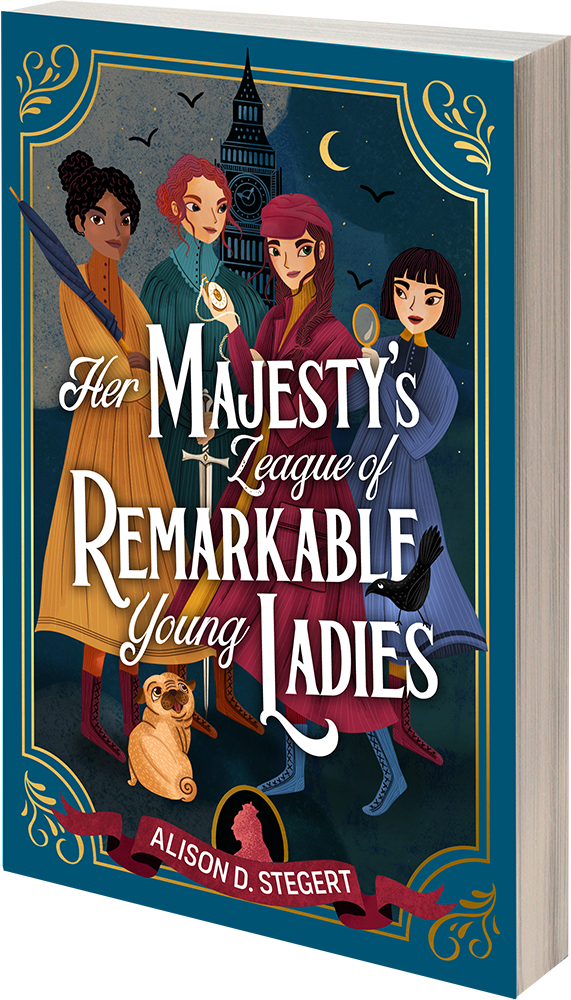 £7.99
Extract
~STAFFORD HOUSE, ST JAMES'S~
21 March 1889
Queen Victoria sat at the head of a dining table laden with rich food. To her right was her daughter-in-law, the elegant Alix Princess of Wales, and to her left was Bertie the Prince of Wales, her middle-aged son. The occasion was Bertie and Alix's twenty-sixth wedding anniversary – and the long table was filled with guests from the upper echelons of British society.
Prince Bertie sipped from his wine goblet before turning to flirt with the radiant actress seated to his left. The woman's peals of laughter rose above the din of chatter. The Queen twitched at her son's casual behaviour.
About the book
At her dull Victorian finishing school, fourteen-year-old Winnie dreams of becoming a top inventor like her father. Then, she's recruited into a league of young ladies guarding Her Majesty the Queen.
Soon, Winnie is not only serving royalty but learning what she needs to save her papa.
A debut upper-middle-grade Victorian romp and the winner of the Times/Chicken House Institution of Engineering and Technology Prize 2021.
Rights
World Rights Available (inc Film)
Sold
UK Audio (W F Howes)