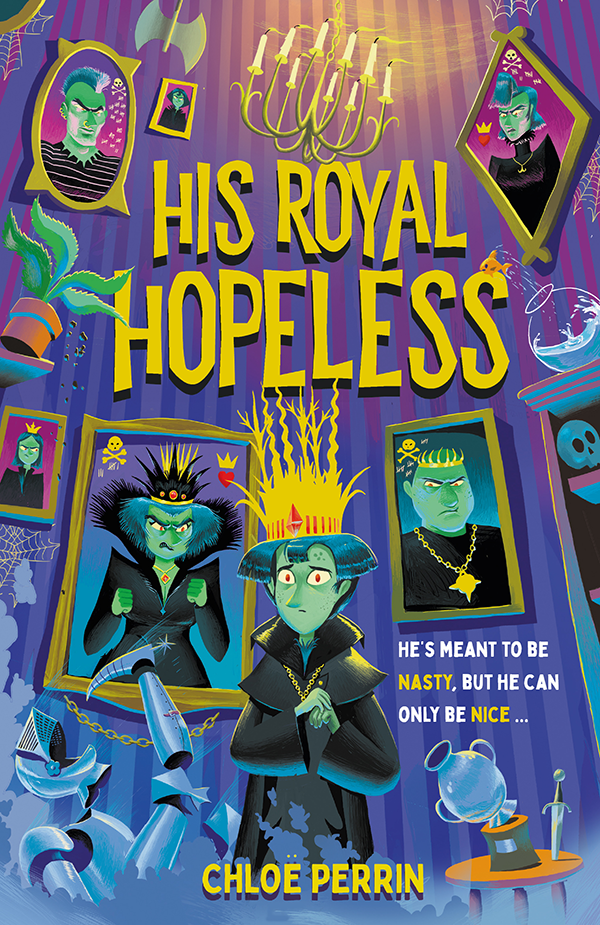 Buy His Royal Hopeless...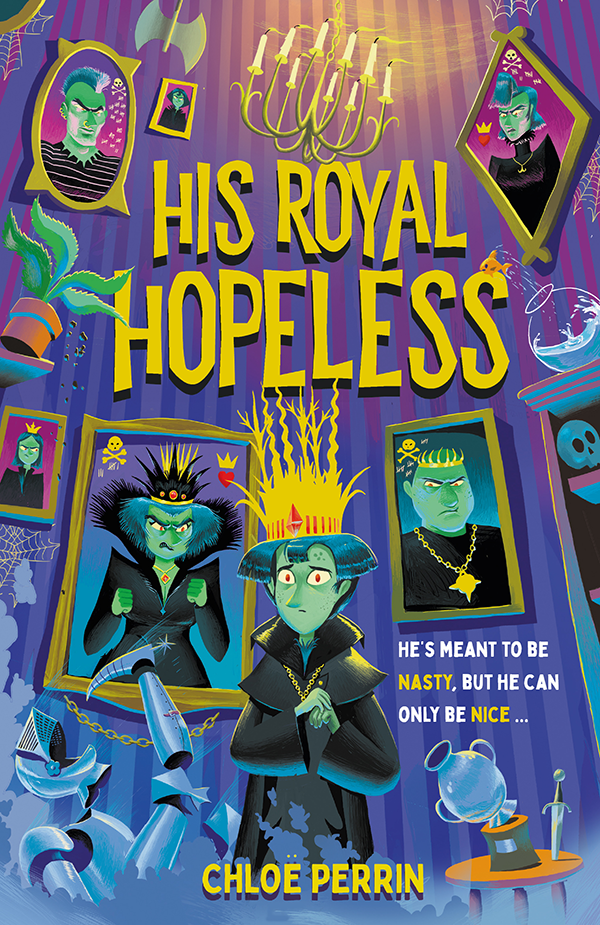 £6.99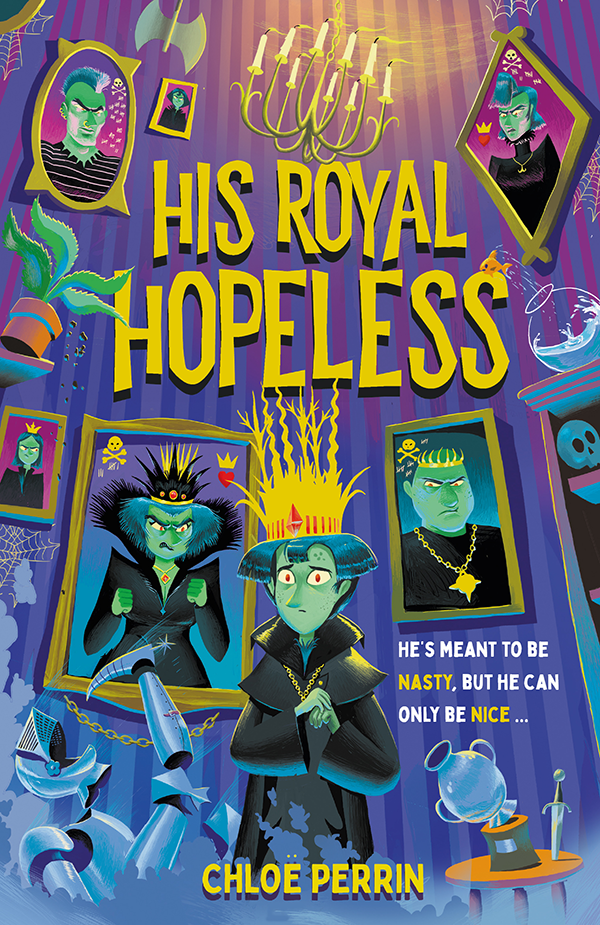 £6.99
Extract
In the centre of Waning lay a castle, a castle of dark brick and twisted turrets which leant over its kingdom as though about to take a bite out of it. Within this castle of terrified servants and endless cobwebbed corridors lay a bedroom, a bedroom with a family tree painted meticulously down one wall.
The name on the tree was known throughout the kingdom of Waning – largely because it was the name of the rulers who kept burning down people's houses. It was a name that could silence a room, that could make a cavalry run for the hills, that could send shivers down even the sturdiest of spines.
About the book
Robbie is heir to the evilest dynasty in the world: the Sinistevils.
He can't wait to pledge his heart to the menacing power of the family Sceptre and embark on his bloodthirsty future. The thing is, Robbie is … well … nice. And when he discovers his heart has been swapped for clockwork, he's incapable of believing Mother had dark intentions. Instead, he embarks on a quest to retrieve his heart, claim his wicked destiny, and secure Mother's pride at last. But Mother has other ideas …
Funny and original, His Royal Hopeless is the debut novel of a young and exciting new voice in middle-grade fiction, Chloe Perrin. Tender, wise and often hilarious; think Despicable Me meets Descendants with a fairytale twist.