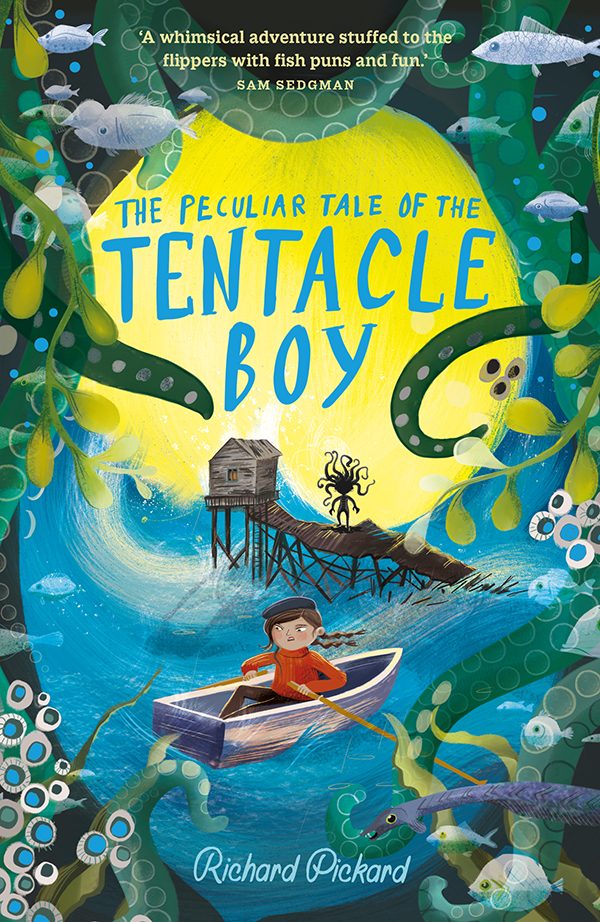 Buy The Peculiar Tale of the Tentacle Boy...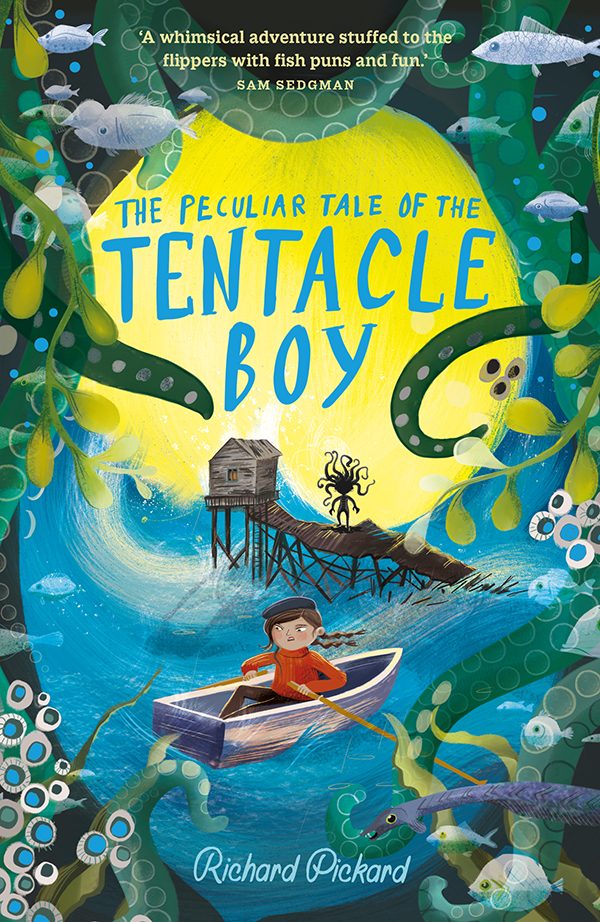 £6.99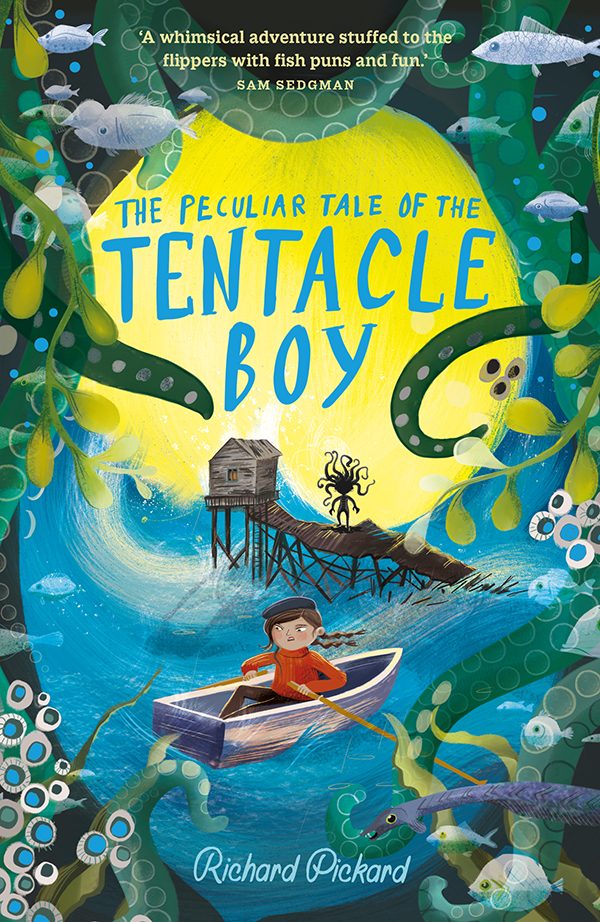 £6.99
Extract
Marina Minnow loved to tell tales. How else was a girl supposed to have any fun in a quiet seaside town like Merlington? The place was so uneventful that the local paper was dominated by the yo-yoing prices of pollock, and so obsessed by fish that on the seafront alone there were seventeen fishmongers all vying for power. In Marina's opinion, having to grow up somewhere as dull as Merlington Tentacle Boy pages_Chicken House 23/03/2021 11:22 Page 1 without any imagination was a fate worse than death.
About the book
Marina lives in Merlington, a fish-obsessed seaside town.
Unfortunately, she doesn't care for fish; she loves telling stories. Marina finds her best story yet when she explores the ruined, haunted pier: a boy called William with a head of tentacles and crab claws for hands. He has lived on the pier all his life, cared for by a fisherman who has since disappeared and who warned him always to remain hidden. Together, the pair resolve to unravel the mystery of his past – but danger lurks among the fishmongers …
The Peculiar Tale of the Tentacle Boy is the debut novel by Richard Pickard, a fresh new voice in children's fiction and winner of the Times/Chicken House Chairman's Choice Award 2019.