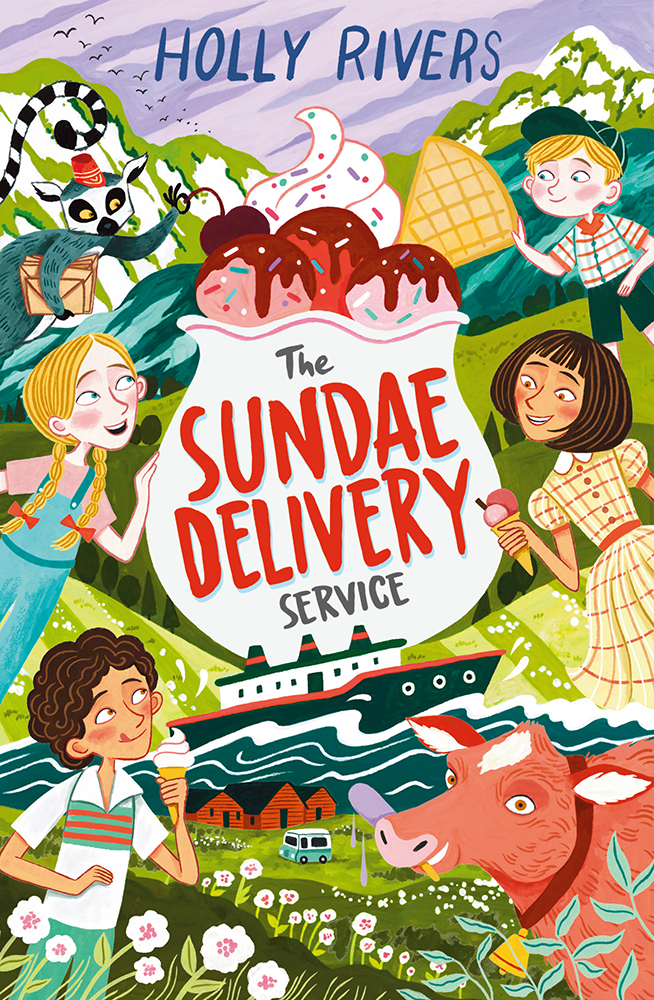 Buy The Sundae Delivery Service...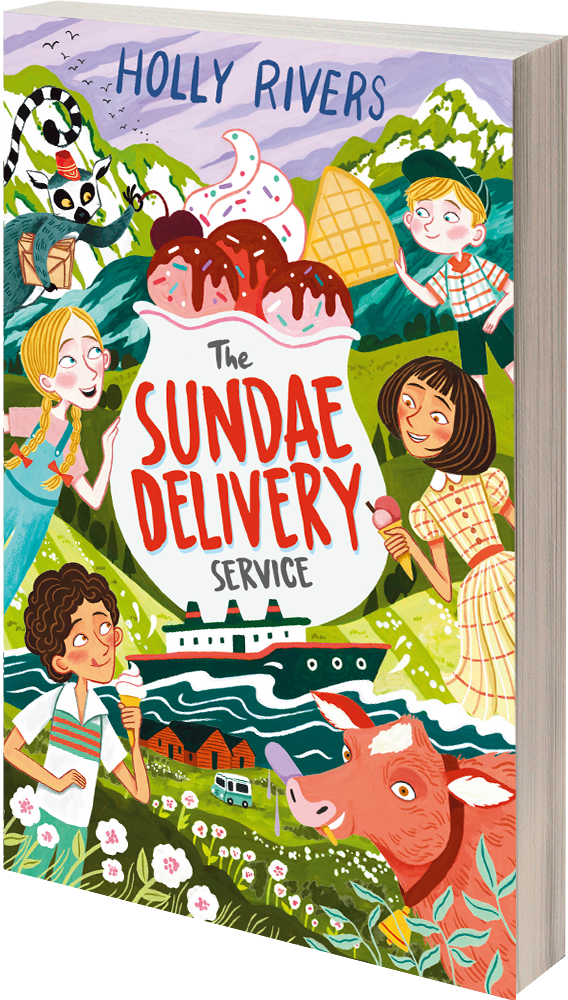 £7.99
Extract
'Free ice cream! Free ice cream!'
Kipling Brock burst into the Mailbox Menagerie, making Orinthia, Séafra and Taber jump. The three Shalloo siblings had been mucking out the animal enclosures all morning, and were now throwing fistfuls of mackerel to Geronimo and Gungho, the pelicans – their first bucketful of the day.
'Kipling, what are you talking about?' said Orinthia, looking up and pushing a strand of dark hair behind her ear.
About the book
The action-packed sequel to The Boy in the Post: perfect for fans of the Adventures on Trains series!
A few months have passed since Orinthia's transatlantic adventure with her two younger brothers and the mailbox menagerie is thriving, training animails to deliver post.
Then a family of ice-cream makers arrive in the village - including daughter Jemima – and announce they're entering their ice-cream into the prestigious Golden Udder Awards in Norway.
Orinthia and Jemima decide to train a pair of cows to deliver a true show-stopper during the competition. But on the voyage to Norway and beyond, it's clear someone is determined to sabotage their efforts …