Chicken House catalogues
As 2020 marks our 20th anniversary, we hope to have at least 20 fabulous new projects to talk to you about. Explore or download our latest catalogue to discover our new titles, read book descriptions and author biographies, and find ISBN information.
Latest rights news from Elinor
We have been very busy discovering lots of wonderful new books to help celebrate our 20th anniversary and our Autumn 2020 Rights Guide is now available.
All our titles are fizzing with energy and ready to go and I so hope you will want to look at all of them…
We have just sold the film rights for I HENRY by Naomi Gibson to HEYDAY PRODUCTIONS  and the TV rights for Marvellous Land of Snergs by Veronica Cossanteli to LIME PRODUCTIONS.  Rights in both these books are selling very well too so do contact me for any more information and rights availability.
Please don't hesitate to get in touch!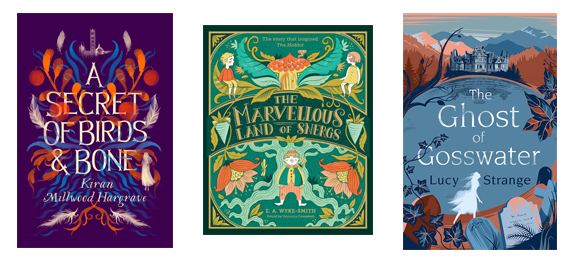 Enquiries
For rights enquiries please contact our Rights Director, Elinor Bagenal, on elinor@chickenhousebooks.com.
For information on the rights status of a particular title, please visit the individual book page.