Chicken House catalogues
As 2020 marks our 20th anniversary, we hope to have at least 20 fabulous new projects to talk to you about. Explore or download our latest catalogue to discover our new titles, read book descriptions and author biographies, and find ISBN information.  For our backlist catalogue, the download link is in the blue box on the right.
Latest rights news from Elinor
All manuscripts are now available for the new titles that were presented at Virtual Bologna 2020.
We have had auctions all over the world for I HENRY by Naomi Gibson and The Marvellous Land of Snergs by Veronica Cossanteli, as well as good interest and sales for our other new titles.
The manuscripts have just gone out for A Secret of Birds & Bone by Kiran Millwood Hargrave and The Ghost of Gosswater by Lucy Strange, and I expect offers any day now.
Please don't hesitate to get in touch!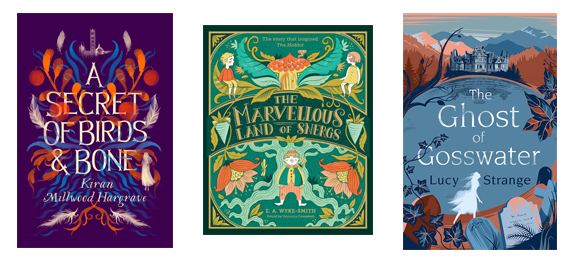 Enquiries
For rights enquiries please contact our Rights Director, Elinor Bagenal, on elinor@chickenhousebooks.com.
For information on the rights status of a particular title, please visit the individual book page.