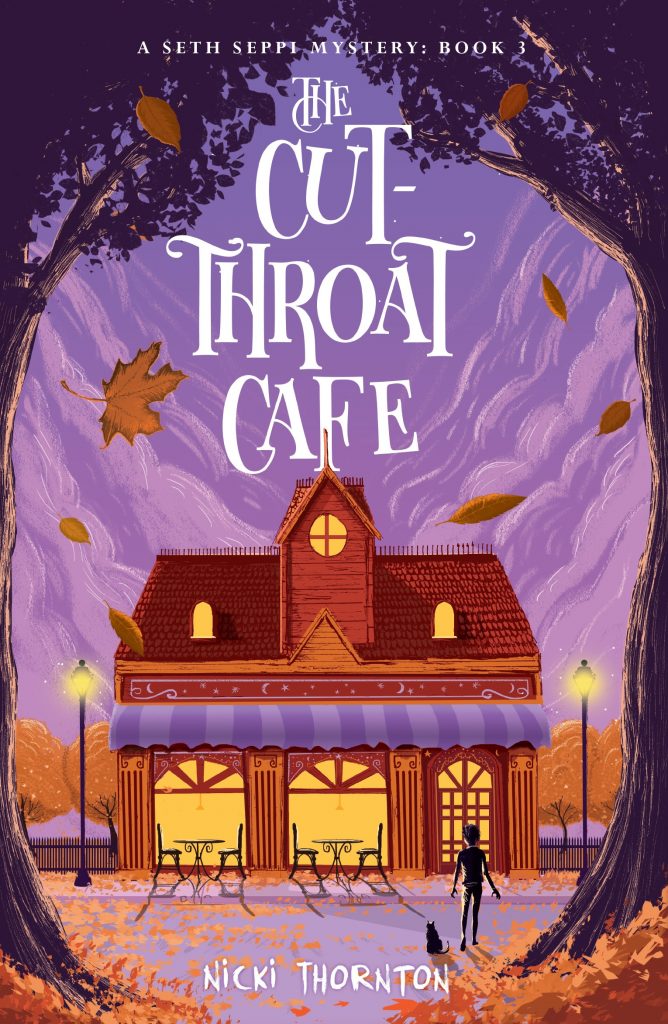 Buy The Cut-Throat Cafe...
£6.99
£6.99
Extract
You are to do two things, and two things only.' Angelique Squerr tossed her long hair, dark except for a stripe of red down one side. 'You sit inside this cafe and you wait for me to come back. You do not cause any trouble.'
Seth Seppi knew that when a magical friend gave you instructions you should always pay attention. But he was entranced by the yellow umbrellas sprouting from circular tables that spilt out in front of the Scrumdiddlyumptious Cafe. Their fluttering made it look as if a cloud of giant butterflies had landed in this corner of The Forum, a rather grimy and gloomy cobbled square in the centre of this interesting town.
About the book
Seth and his talking cat Nightshade arrive in the magical town of Gramichee to gain an apprenticeship.
But he soon discovers that the existing apprentices are under attack at the town's Scrumdiddlyumptious Cafe, which is far more deadly than it is delightful. Seth's got his hands full, as usual. Can he discover who's murdering the apprentices, and stop them before they strike again?
Agatha Christie meets Harry Potter in the third book in the bestselling Seth Seppi Mysteries!