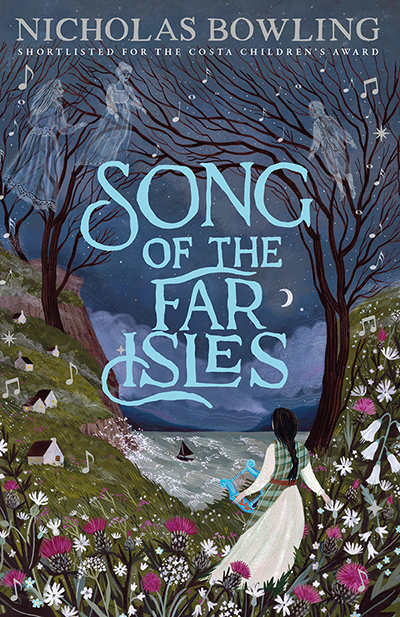 Buy Song of the Far Isles...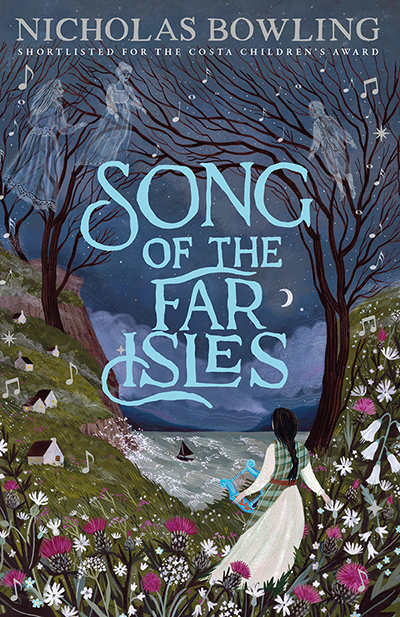 £6.99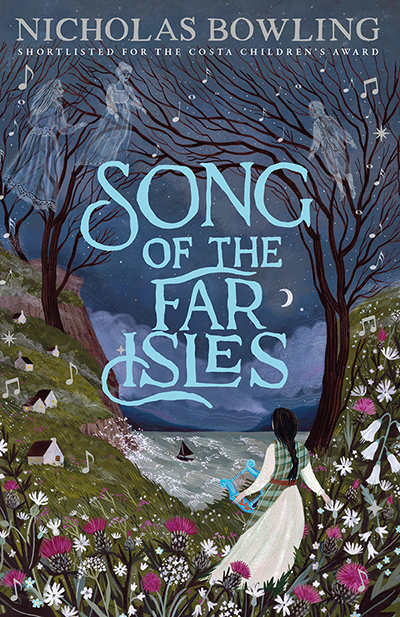 £6.99
Extract
Oran hauled hard on the mainsheet and brought her little boat around to face home. It was almost dark. The wind was blowing in the wrong direction now, forcing her to tack left and right over the swells. She could hear her cithara case colliding with the hull every time she turned. The waves were larger too, and slopped over the edges of the boat. Sometimes the prow would strike one of them head-on and send a blast of foaming, freezing seawater into her face. It felt good.
About the book
Oran lives on Little Drum, where music is everything.
Every islander has a birth instrument and a life song – and the ancestors, called ghasts, linger to hear the music. But when the Duchess arrives from the mainland bringing orders of silence, she threatens the ghasts' existence, the very soul of the community. When Oran hears of a mythical instrument with the power to manipulate hearts, she brings her ghast best friend, Alick, on a quest to find it, play it, and change the Duchess's mind …
From Costa-shortlisted Nicholas Bowling comes a middle-grade fable of adventure, myth and music to make your heart sing.