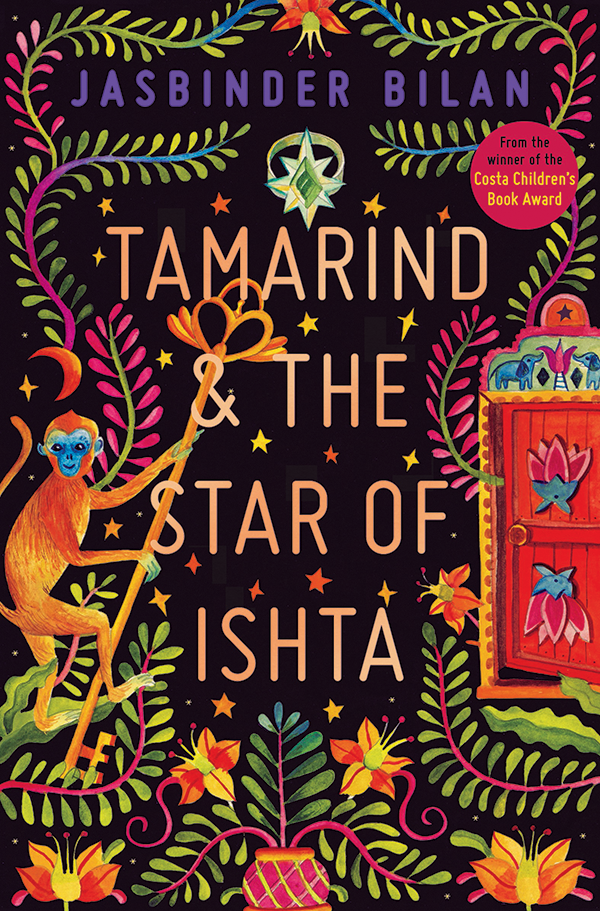 Buy Tamarind & the Star of Ishta...
Extract
There's a small photo I keep on my bedside table; it's old and crinkly with a neat fold along the left-hand corner. In the photo Mum's about my age, but I can't really tell if I look like her because the photograph's taken from a long way off. She's on a home-made swing and it's fixed to a huge tree in full blossom. Her legs are waving in the air, and behind her I can just make out a house with a verandah all around it.
About the book
FROM THE WINNER OF THE COSTA CHILDREN'S BOOK AWARD 2019
Tamarind never knew her Indian mum, Chinty, who died soon after she was born. So when she arrives at her ancestral home, a huge mansion in the Himalayas surrounded by luxuriant gardens, she's full of questions for her extended family. But instead of answers, she finds an ominous silence – and a trickle of intriguing clues: an abandoned hut, a friendly monkey, a glowing star ring, and a strange girl in the garden who calls herself Ishta. Slowly, Tamarind unravels a mystery at the heart of who she is …
A beautiful and emotional family drama lightly woven with magic, in a breathtaking Indian setting from Jasbinder Bilan, author of the Costa Award-winning Asha & the Spirit Bird and a rising star in middle-grade fiction.