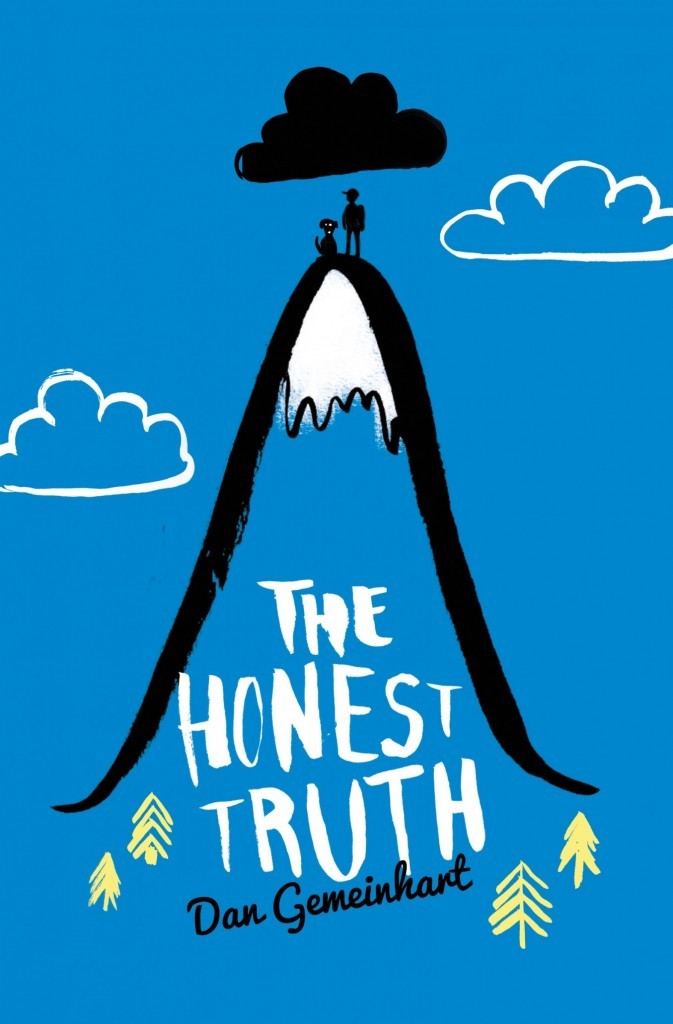 Buy The Honest Truth...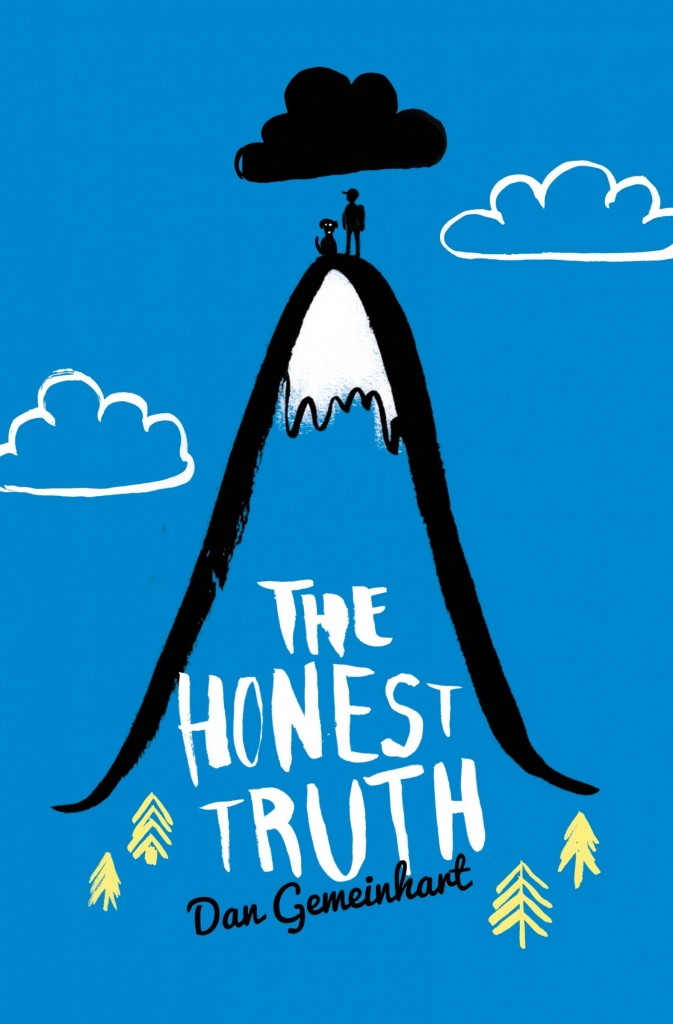 £6.99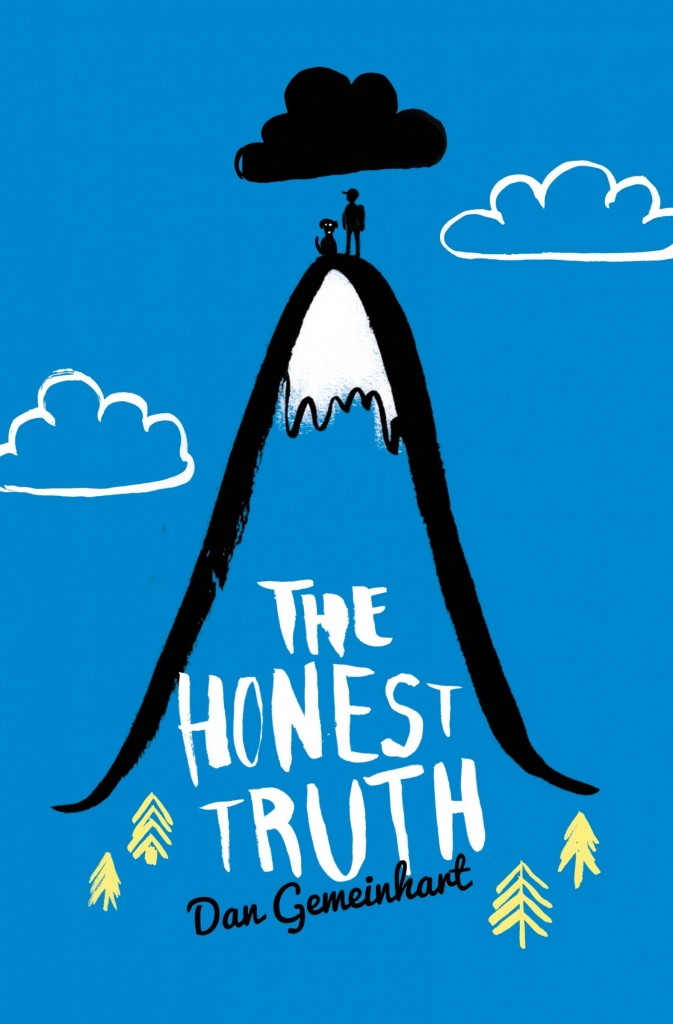 £6.99
Extract
The mountain was calling me. I had to run away. I had to. And I didn't need anyone to go with me.
I tightened the straps on my backpack and held the front screen door open with my foot. 'Come on, Beau!' I called, and my voice didn't shake one bit. It was strong. Like me.
Beau came rocketing out of the door, his tail slapping my legs. He danced on his front paws on the porch, his mismatched eyes smiling up at me, his tongue hanging out happy. I bent down and scratched him behind his ears the way he loved, the way only I knew how to do. 'You're always ready for a walk, aren't you, buddy?'
About the book
Mark has been in and out of hospital his whole life – and he's fed up.
So when his cancer returns, he decides he's had enough.
Running away with his dog Beau, he sets out to climb a mountain – and it's only when he's left everything behind that Mark realises he has everything to live for.
Press reviews
"The Mark chapters brim with action … The love between boy and dog is palpable throughout and helps power the narrative forward. In fact, some of the most heart-thumping moments in this page turner involve Beau and the transformational love Mark feels for his dog. The Honest Truth is about nothing less than life and death, and choosing between them when life means a new round of cancer treatments."
New York Times (USA)
"A beautifully written début about life and death, love and friendship and the resilience of the human spirit. And, of course, it's an absolute heart-breaker."
Fiona Noble, The Bookseller
"Gemeinhart debuts with an emotionally hard-hitting survival story ... Both children's reflections on dying ring very true ... a gripping page-turner."
Publisher's Weekly (USA), starred review
"I finished it in about three hours I was so hooked … It was AMAZING. Definitely one of the best MG books I've ever read."
Catherine Doyle, author of VENDETTA
"Gemeinhart's heart-rending yet suspenseful novel tells the equally gripping stories of the boy who went to the mountain and the girl who stayed behind … undeniably moving."
Kirkus Reviews (USA), Starred Review
"This book was brilliantly written and made me feel both sad and amazed. The story deals with difficult decisions and made me think about what I would do in the same situation. I couldn't put it down."
Jack Saddler (age 9), LoveReading4Kids Reviewer
"This is a truly inspiring story … Over the last few years we have had a huge number of books which deal with young people and death and I was wary about reading yet another. However I really empathised with Mark … a wonderful story for ages 10+."
Books for Keeps
"I found this book very moving … this book was very good and I like the author's style of writing. I hope there is a sequel."
Rachel Ilsley (age 11), LoveReading4Kids Reviewer
"I really enjoyed this book. It is the first book I've read by Dan Gemeinhart and I definitely want to read another … I could not put the book down until I finished it and I then read it again the following week!"
Henry Smoth (age 9), LoveReading4Kids Reviewer
"This book is filled with different emotions, love and much, much more … 10/10."
Guardian Children's Books
"I was expecting a lot from The Honest Truth and its safe to say it delivered. I was sucked in right from the start and devoured the book in two sittings … The book was such a pleasure to read for me because I just rooted for Mark the whole way through."
The Bookbag
"The split-person narrative, shared between Mark and Jessie, works well, and it is Jessie's predicament that for me added an extra layer of emotional complexity that really sets this book apart … I challenge anyone who reads it not to be utterly moved by all the strength, resilience, bleakness and moral conflict it contains."
Armadillo Magazine
"The Honest Truth is well written, with a strong fast-paced plot … It's a sad story in many ways but also a positive and lifeaffirming one, and it manages to tackle its serious subject matter in a manner appropriate for its reading age range."
INIS Magazine