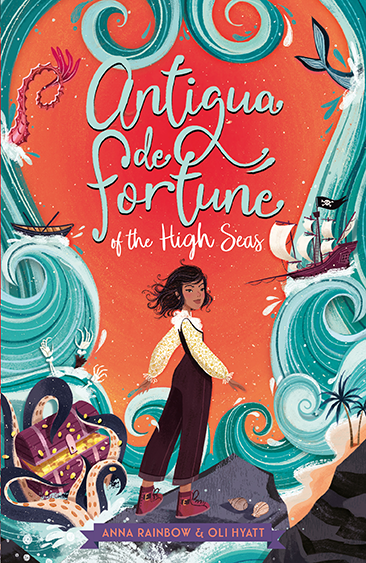 Buy Antigua de Fortune of the High Seas...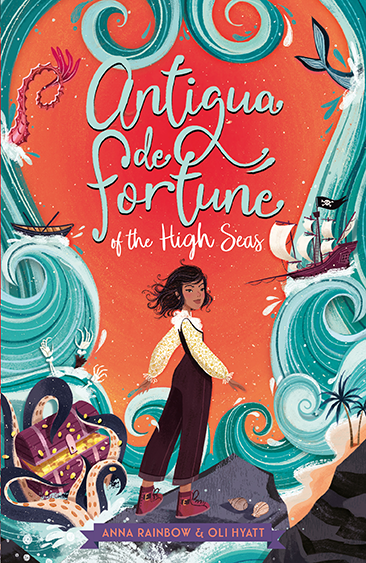 ££6.99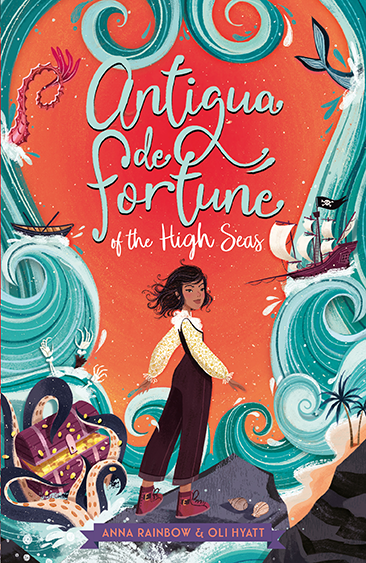 ££6.99
Extract
Tiggy strode down the harbour, lifting her skirts so the sea breeze cooled her ankles. Since turning five, her brother, Diego, had refused to hold her hand in public, yet he happily walked beside her, his linen pouch of stacking stones cradled in his arms like a chest of treasure. She could sense the excitement in his step. Today marked the beginning of the Bloodmoon celebrations; three days dedicated to feasting, dancing and dressing up as sea creatures.
About the book
Antigua de Fortune has always had the ocean in her blood, but as the high-born daughter of an officer, she's expected to wear dresses, stay on land – and fear the sea.
But then the Pirate King strikes, wielding his deadly turquoise magic, and kidnaps her beloved younger brother, along with every boy on the island. It's time for Antigua to take to the high seas to rescue the stolen boys of Haven ...
Antigua de Fortune of the High Seas is a magical, thrilling pirate adventure: fun, feminist, classic in feel and totally unputdownable, co-authored by Anna Rainbow and Oli Hyatt.