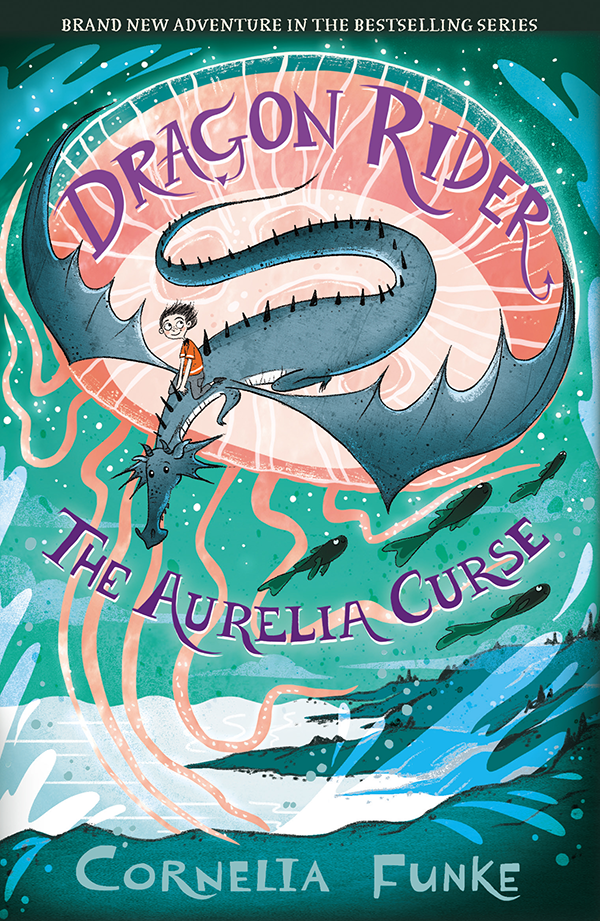 Buy Dragon Rider: The Aurelia Curse...
eBook
ISBN: 9781913696252
Published: Oct 07 2021
Extract
In New Zealand January is a summer month. But this particular morning was quite crisp, and Guinevere Greenbloom spotted eleven dew elves as she followed her father to the boat that would carry them out into the bay. Dew elves love cold mornings. Of course they had made sure that they couldn't be spotted easily – all fabulous beings are masters of camouflage and Guinevere was quite sure nobody else noticed the tiny elves – neither the men loading their boats along the pier, nor the three fishermen who were sitting side by
About the book
Not even baby dragons can keep Ben and the Greenblooms from heading to California, where it is said that the most extraordinary being of all will soon appear – a vast, mythical Aurelia.
Rising from the sea, it will bring either darkness or light to whoever it first encounters. It's a race against time to protect it, for if the Aurelia is hurt, all fabulous creatures will vanish from Earth. In the end though, it may take the arrival of the original silver dragon, Firedrake, to help save them all.
The third book by the queen of middle-grade fantasy in the bestselling Dragon Rider series from bestselling author Cornelia Funke.