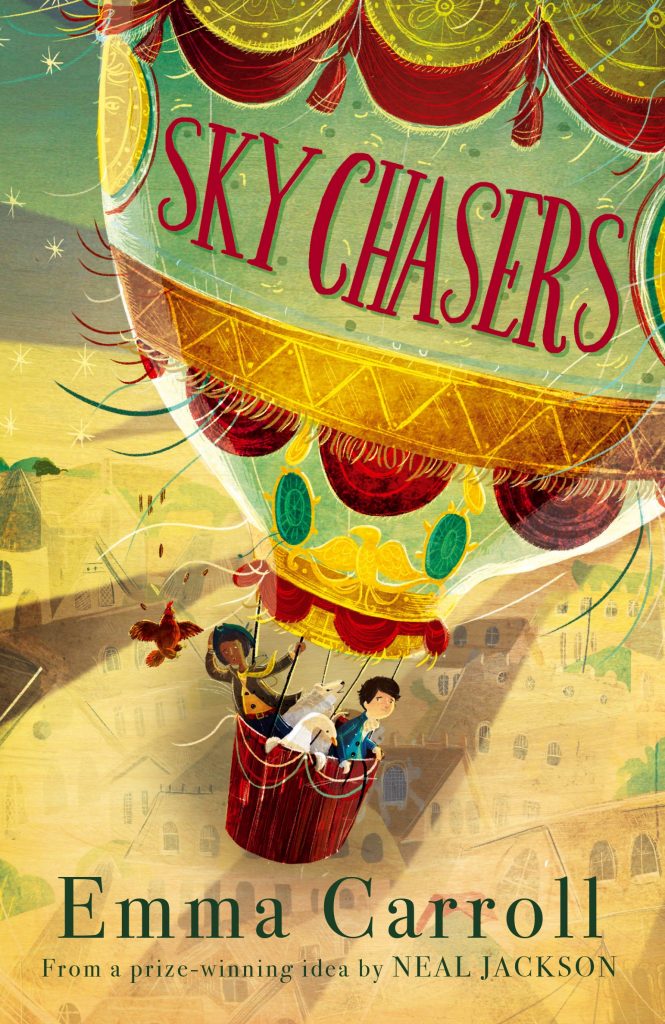 Buy Sky Chasers...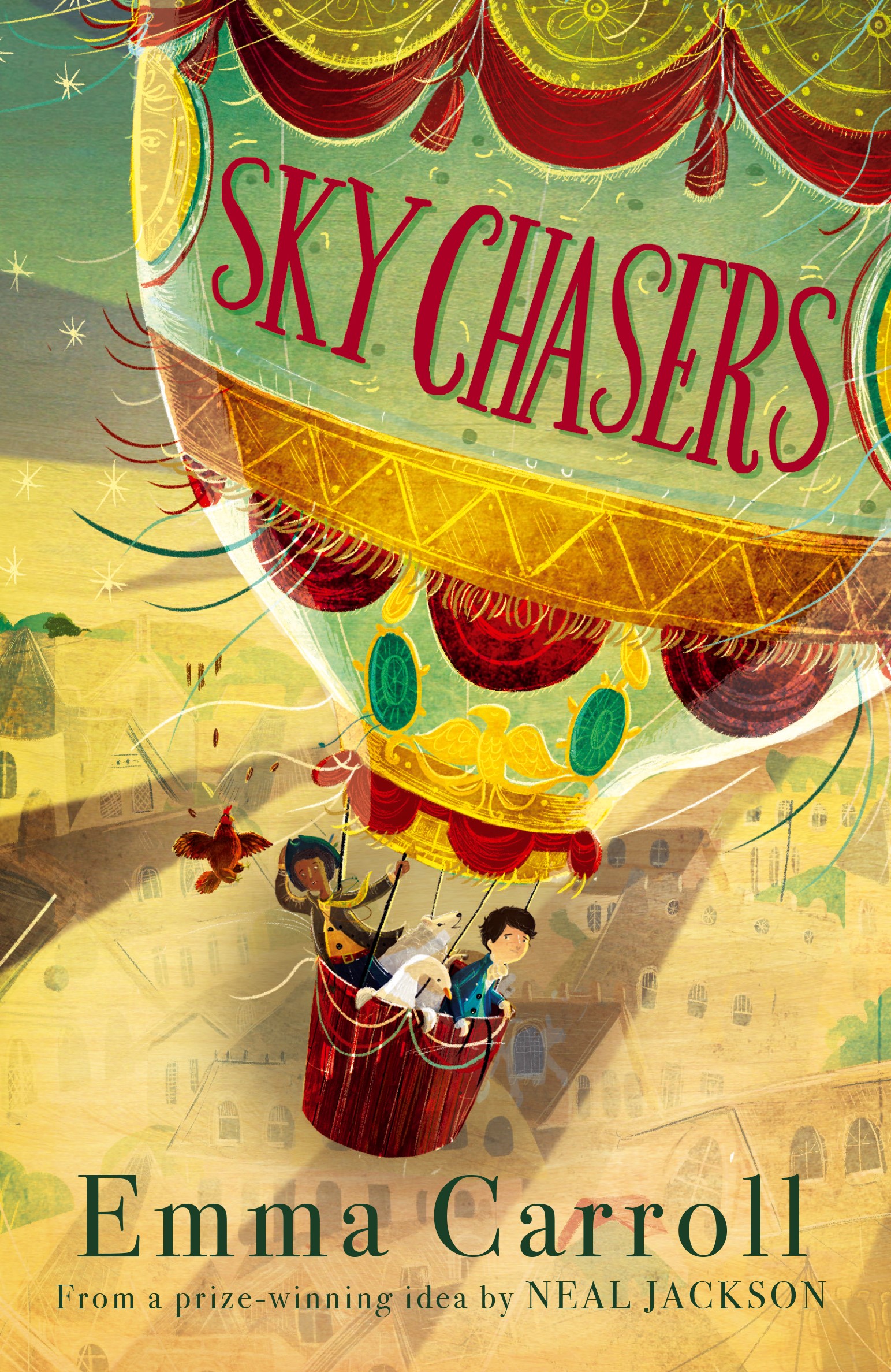 £7.99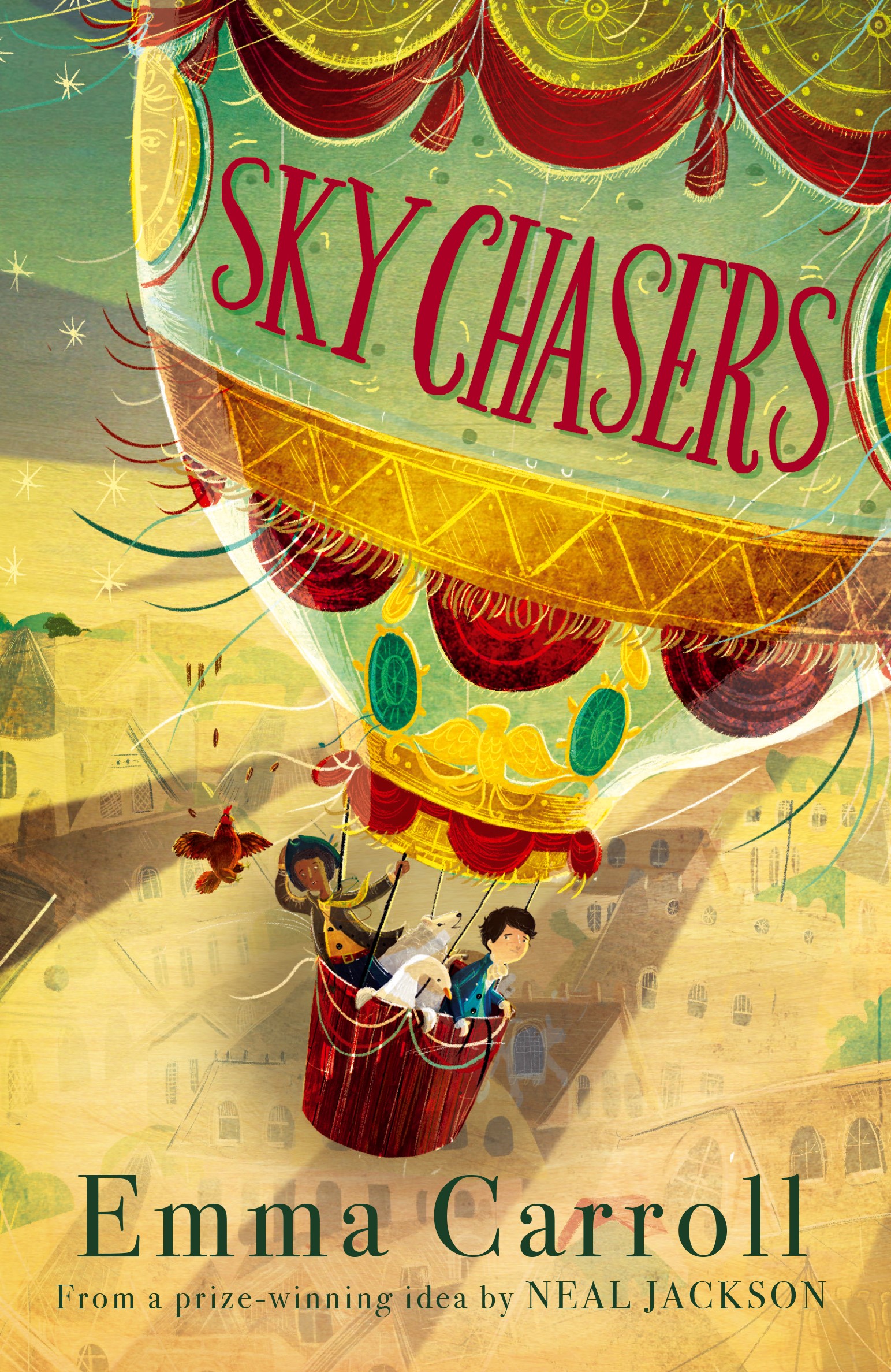 £7.99
Extract
I wait till midnight. On the last chime of the church clock I'm off, flying over the cobblestones on tough-as-leather bare feet. The town, Annonay, lies quiet. Shutters are closed, candles snuffed out. The breath of the place sounds like a person fallen asleep.
It's exactly how I want things, just me and the stars and the promise of a few coins for my troubles. They call this part of town 'The Nest', because it's dark and twisty like an animal's lair. Decent, law-abiding folks don't come here. You wouldn't either if you had a choice. Not that the dark scares me – it's daylight that's dangerous when you're a thief.
About the book
WINNER OF THE BIG IDEA COMPETITION
Orphan Magpie can't believe her eyes when she sees a boy swept off his feet by a kite … or something that twists and dances in the wind. She goes to his rescue only to find herself dangling in the sky. The world looks so different from on high and suddenly Magpie knows what she wants – to be the first to fly in a balloon above the King and Queen of France ...
A rich and inspirational story based on the true story of the first hot air balloon flight over Paris in the eighteenth century; beautifully written by acclaimed author Emma Carroll from an original idea by Neal Jackson, and with stunning cover art from Waterstones' Children's Book Prize winner David Litchfield.
Press reviews
"Carroll, an unstoppable, natural storyteller, lets her imagination take off."
The Times
"Soaring flight and the power of friendship are to the fore in this gripping historical adventure."
The Guardian
"It's a soaring adventure with an uplifting feminist edge."
The Daily Mail
"Pierre and Magpie's journey is described with a pace and energy that will ignite young imaginations."
The Irish Times
"There is plenty of humour and smart dialogue ... the tension is maintained till the very end"
The Irish Examiner
"I would truly recommend this book – an easy read in just one sitting. It really is a breath of fresh air that will have you soaring through the fantasy thermals of history and beyond."
Mr Ripley's Enchanted Books
"This is a thrilling, whirlwind of an adventure, a real visual feast that will totally capture your imagination … a truly spectacular romp of a read."
Book Lover Jo
"Emma Carroll has a wonderful ability to capture a particular time in history and make it accessible to her young readers. "
LoveReading4Kids
Sky Chasers in the news
NaNoWriMo Nov Day 26: Emma Carroll
We are SUPER excited to be publishing acclaimed author Emma Carroll's first book for Chicken House, Sky Chasers, next year – not least because she gives amazing tips to NaNoWriMo-ers. Nearly there, guys – keep going!
More news
Rights
Sold
Audio UK, Audio US, Australia, Canada, China, Germany, Holland, Hungary, Italy, Lithuania, New Zealand, Poland, Ukraine, USA