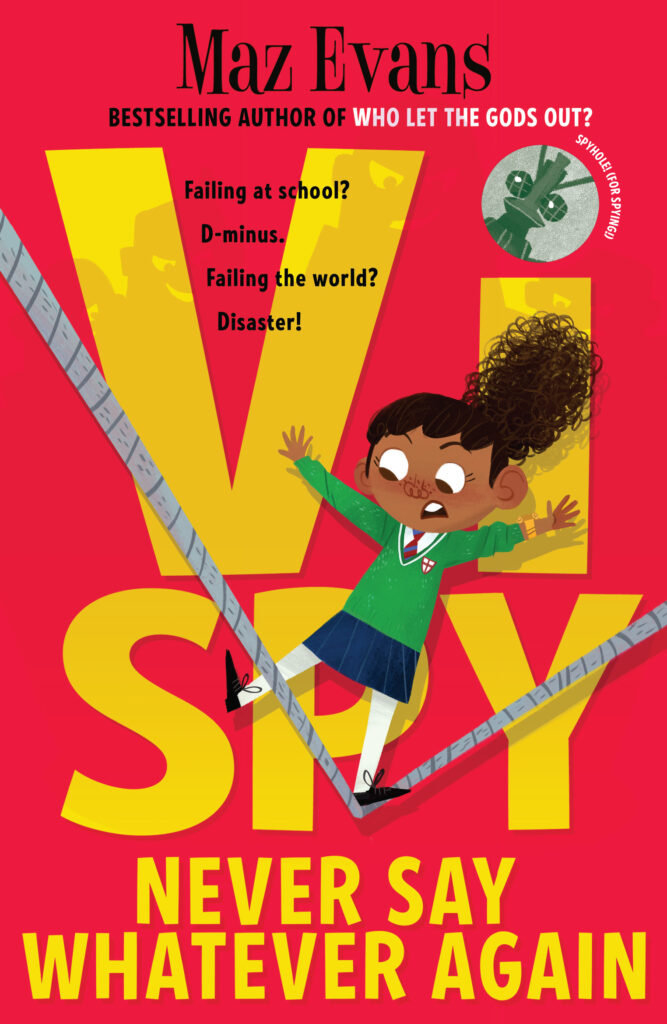 Buy Vi Spy: Never Say Whatever Again...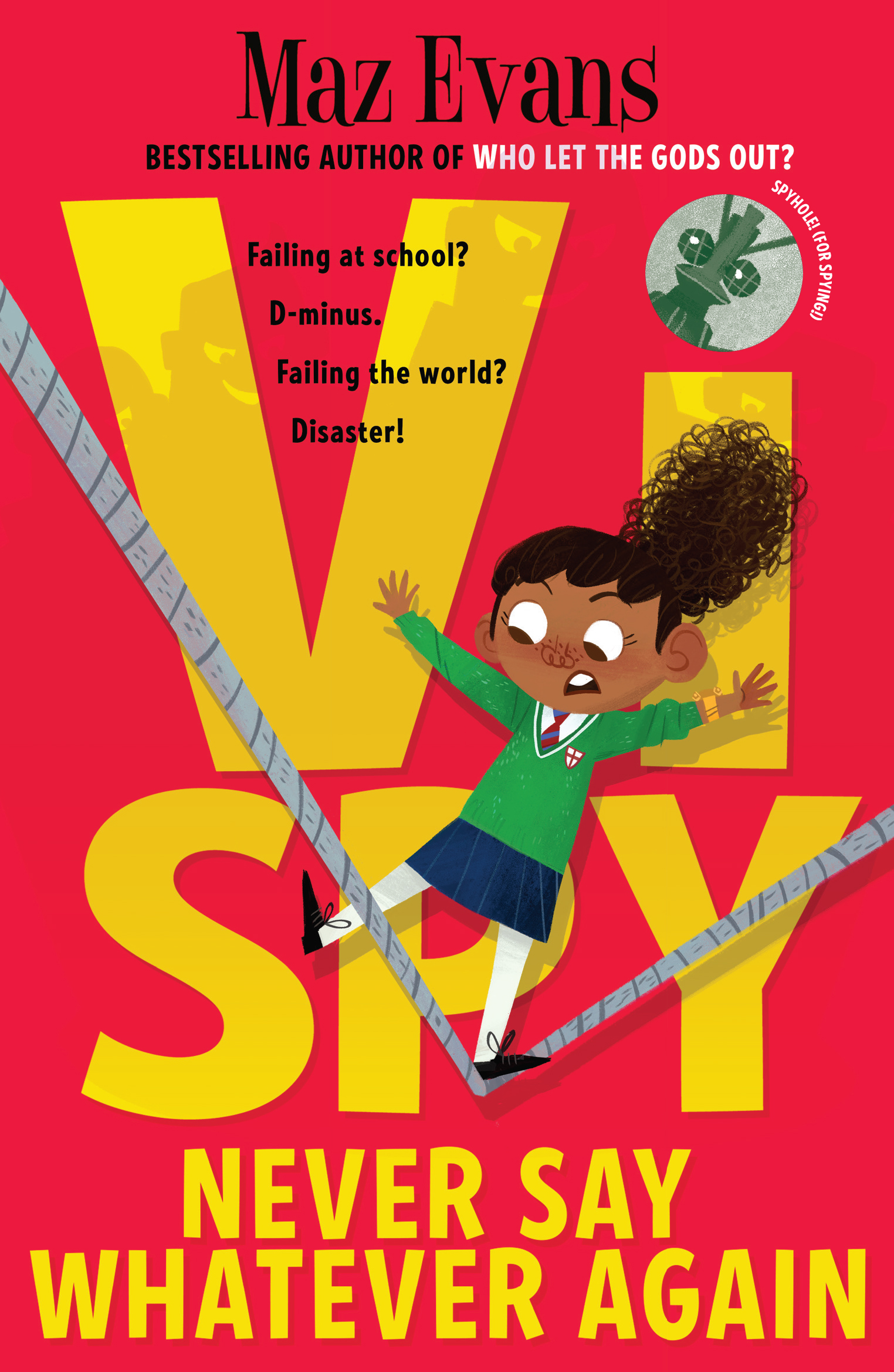 £7.99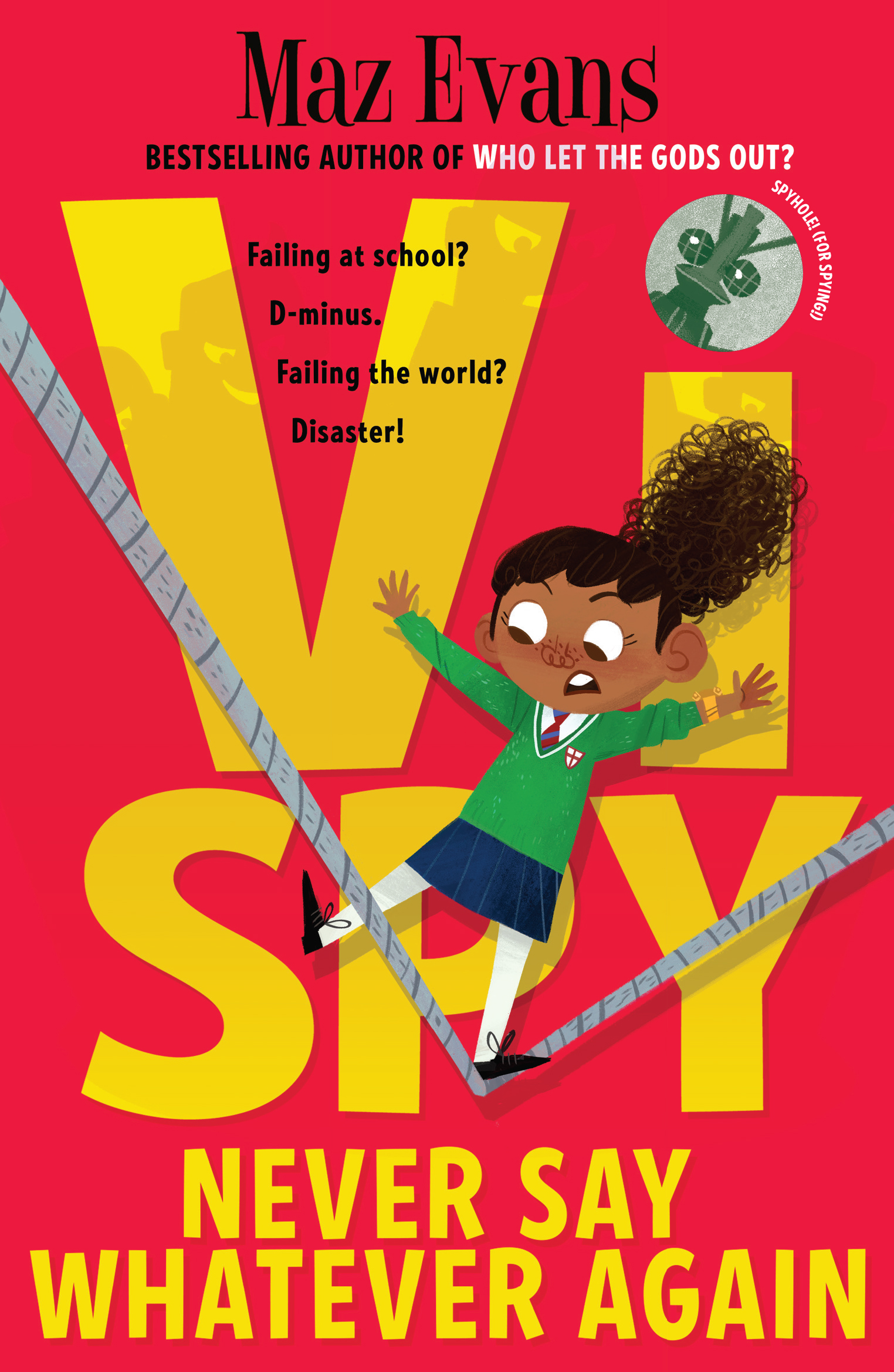 £7.99
Extract
'Agent Day . . . Agent Day . . . VI! You have . . . five minutes and twenty-three seconds! That ship is going to blow, repeat, the ship is gonna blow! Transmitting route to hostage containment facility and optimum exit strategy for immediate evacuation! You have to get those children out of there!' Vi listened to her technician, Tamina, plead through her earpiece as Doomsday Dan jumped on a jet-ski and blasted across the ocean. The notorious super-villain now had the codes to the nation's nuclear arsenal. He could destroy the whole world. Doomsday Dan had to be stopped. And Valentine Day was the agent to do it. 'Agent Day!' Tamina barked in her ear.
About the book
The second adventure in Maz Evans's laugh-out-loud funny Vi Spy series!
Vi is failing at top spy school Rimmington Hall – even though the school motto is 'Failure is Not an Option'. To make it worse, nearly-stepbrother Russell Sprout is an A* student. Worst of all, Vi's shadowy nemesis Umbra is still at large.
Can Vi unveil the arch-villain before she gets expelled and her parents ground her for ever? She'll need the help of old friends and new, including 9-year-old super-hacker Missy Fit and BFF Tamina, who aims to save the world in a different way …
The sequel to the Indie Book Award-shortlisted Vi Spy: Licence to Chill and written by the author of the bestselling Who Let the Gods Out? series!