Who we are
Barry Cunningham says ...
'Can we make a difference to children's reading? Of course we can: by continuing to choose books we truly believe in and talking about them wherever we go! Stories still remain the most important currency of our lives.'
Chicken House is a small, highly individual children's book publishing company with an enthusiasm for new fiction. Chicken House books have found huge popularity with children, parents, teachers and librarians around the world.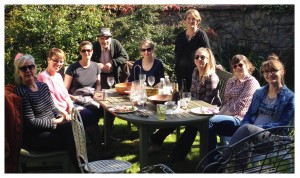 ' ... a publisher with a growing reputation for ingenuity, not least in finding new talent.'  SUNDAY TIMES


'Chicken House has garnered itself a reputation for finding the quirky and original.'
BOOKSELLER

'Enterprising and interesting publishing of the best sort.' PHILIP PULLMAN, AUTHOR OF HIS DARK MATERIALS

'In a very short period of time the Chicken House list has produced groundbreaking books that have left their mark on the field of children's literature.' ELLIE BERGER, PRESIDENT OF TRADE PUBLISHING, SCHOLASTIC INC. NEW YORK
The story so far ...
Chicken House Publishing Ltd was founded in 2000 by Barry Cunningham, Publisher and Managing Director, with Deputy Managing Director, Rachel Hickman.
Over the last fifteen years, Chicken House has demonstrated that a small, creative publishing team based in Somerset can make an impact on an international scale. Chicken House has sold more than six million copies of Cornelia Funke's books, including five New York Times children's bestsellers, while James Dashner's Maze Runner series has sold more than 1.5 million copies for the company in the United Kingdom, Germany, Australia and New Zealand.
In 2007, in association with The Times newspaper, the company proudly launched The Times/Chicken House Children's Fiction Competition for undiscovered talent. This has since grown into a well-established annual event, recognised for having produced a clutch of successful new authors.
The international reach of the company is thanks to its association with the world's largest children's publisher, Scholastic Inc., who bought Chicken House in 2005. Chicken House books are sold in the UK, the USA, Canada, Australia and New Zealand, and via its export companies around the world.
Chicken House sells subsidiary world rights directly to overseas publishers, and in 2010 Chicken House Deutschland was launched, marking a special collaboration in Germany with leading publisher Carlsen Verlag.