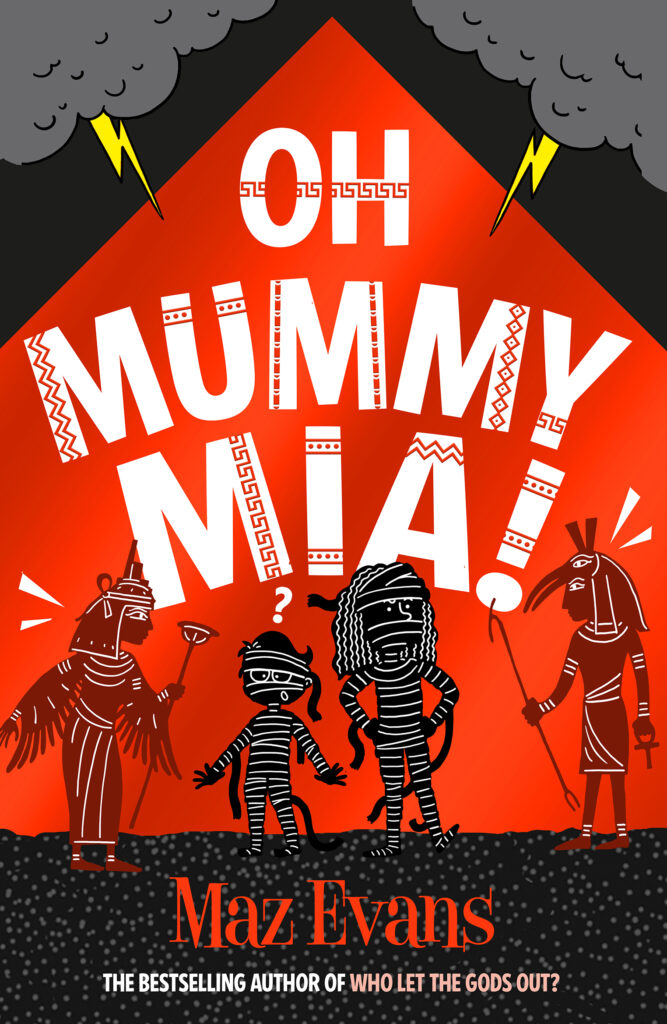 About the book
Join the Gods Squad in Ancient Egypt in the new hilarious adventure from the bestselling author of the Who Let the Gods Out series!
The Gods Squad is back!
Seth, the Egyptian god of war, has kidnapped Ra, the sun god – and now Earth is on the brink of total destruction.
It's up to Vesper and Aster to bravely descend to the Egyptian underworld to find Ra and save the world … again.
Enemies old and new are gathering to defeat them, but how many lives do Vesper and Aster have left?
The second story in superstar author Maz Evans's hilarious series, which started with Oh Maya Gods!
As well as a brand-new Gods Squad led by Vesper and Aster, your favourite characters from the bestselling Who Let the Gods Out? series are back
Book 2 of 3 in a superlative new spin-off series of mythological baddies – this time in Ancient Egypt