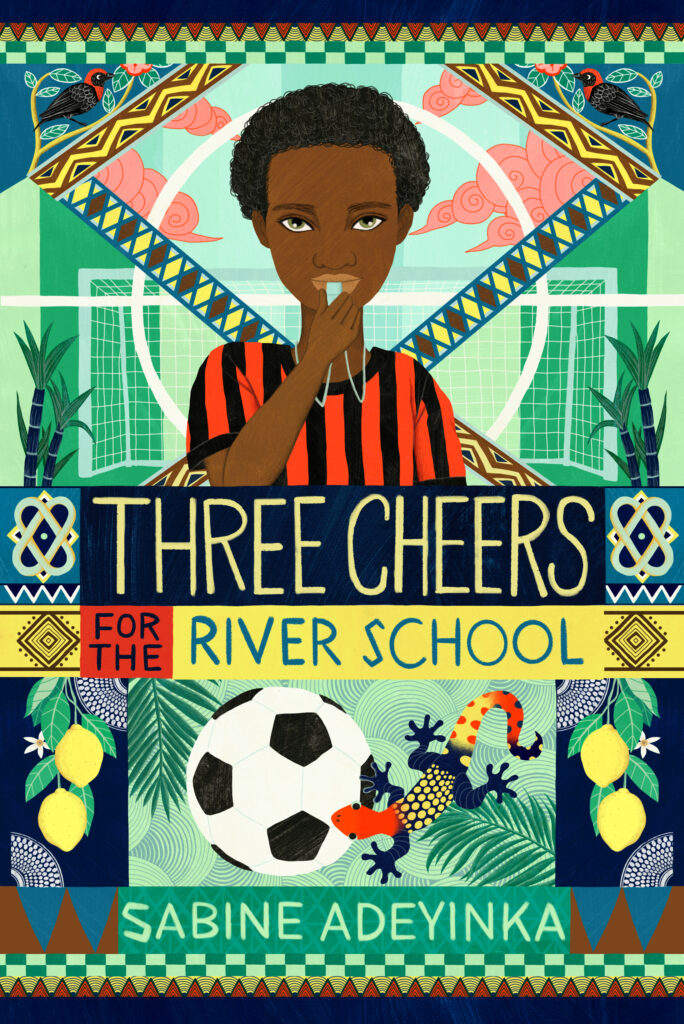 Buy Three Cheers for the River School...
About the book
A delightful boarding school adventure set in Nigeria – the third novel in critically acclaimed trilogy.
It's a new school year and Jummy is looking forward to playing football – but then the new head teacher decides to ban it!
Instead, the girls must host an inter-school music festival that the rival boys' school is likely to win.
With River School pride at stake, Jummy and her team must come up with a new game plan – and fast.
A characterful own-voices story and the third novel in the critically acclaimed trilogy.
Jummy at the River School was chosen as the BA Indie Book of the Month and the Blackwell's Children's Book of the Month.
A glorious collision of old-fashioned boarding-school tropes with vibrant 1990s Nigeria.