New Reads: June 2022
With June comes THREE brand new Chicken House titles ...
We have a book for all this month - a sizzling YA, an aquatic adventure and a quirky story full of PANDAmonium! If you're interested to see what fantastic adventures we're bringing you this month, keep on reading ...

England, 1893, and aquarium fever is at its height.
Twelve-year-old Vinnie Fyfe works in the tea-shop at Brighton aquarium, and waits for her milliner mother to return from Paris.
The arrival of a giant octopus changes her life for ever. Discovering a talent for art, Vinnie begins to draw the extraordinary beast.
She soon realises she can communicate with the octopus through colour and – as a gripping mystery begins to unfold – discovers what true courage really means …
Read chapter 1 of My Friend the Octopus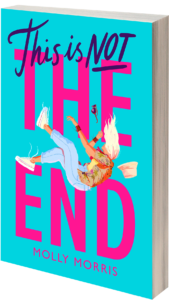 Ever since the sudden deaths of his parents, seventeen-year-old Hugh has developed a serious preoccupation with endings – and things get a little complicated when he meets Olivia Moon, a high-school outcast who can't die.
But if he wants to learn more about her impossible power, he'll have to drive Olivia to New York and help retrieve a stolen crate of her most treasured possessions.
As his feelings for Olivia grow, Hugh embarks on a road trip he'll never forget. Can she help him to accept that unsatisfying, messy endings are just a part of life?
Read chapter 1 of This is Not the End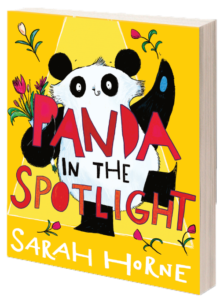 Life is good for Callum's family and Pudding, their panda.
Pudding and Dad's hit stage show, Panda-mime, has been wowing audiences – but then an ambitious journalist, Penni P, twigs that Pudding's a real-life talking panda.
If she exposes the truth, her story will be everywhere. Penni woos the family with false promises of fame and fortune in Hollywood in order to find her proof.
Soon, everyone's starry-eyed except Callum. Can he expose Penni and stop her from breaking the story that could tear his family apart?