Meet our third shortlistee!
Posted by Jazz on Monday May 23rd, 2016
This week we're introducing Julie Mee, our third Times/Chicken House Children's Fiction Competition shortlistee. Julie is the author of Project Cat's Away, which follows 12-year-old junior CIA agent, Emma, who struggles to maintain her work-life balance when a friend discovers her secret.
Julie Mee (36) began her writing career in television with jobs in research and background for The Smart Woman's Survival Guide for the W Network and Everyday Exotic, which airs on the Food Network. She was inspired to write Project Cat's Away, her first novel, to explore a teenager's ability to balance the ordinary with the extraordinary. She holds a Bachelor of Journalism with a double major in Law from Carleton University and a Bachelor of Education from Brock University, and now works as a high school teacher in Thornhill, Ontario.
How does it feel to be shortlisted?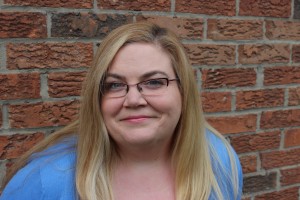 It feels amazing!
What inspired you to enter the competition?
A friend suggested I try entering a contest. After I sent the manuscript package, I cried a little because taking that risk made me feel vulnerable and kind of foolish, but now I'm so glad I did.
What's your top writing tip?
My top writing tip is if you can't find a lot of time to write, a little time will do. A little writing is miles better than none at all.
Follow Julie on Twitter: @meejuliemee