Paging all K-pop fans ...
Posted by Jazz on Monday December 16th, 2019
We are EXTREMELY EXCITED to share the cover of K-POP CONFIDENTIAL!  (more…)
What do the writers read at Christmas?
Posted by Jazz on Wednesday December 11th, 2019
We all have our Christmas traditions, whether it's baking mince pies on Christmas Eve, or seeing how many times we can watch Hugh Grant dance through 10 Downing Street in Love Actually. It's a season of familiarity, and for many of us, that also extends beyond food and TV to books!
With the big day itself just around the corner, we asked a handful of lovely Chicken House authors (and the unintimidatable Barry Cunningham) to take share with us their favourite festive read. Enjoy! (more…)
Peril en Pointe: ballerina reviews
Posted by Jazz on Wednesday December 11th, 2019
The expert reviews are in – it's a hit!
Young ballerinas at Elmhurst Ballet School in Birmingham have been busy reading Helen Lipscombe's wonderful spy adventure, Peril en Pointe.
Though Elmhurst might not quite be a ballet school that's also training up spies (as far as we're aware), the students of the prestigious dance school are thoroughly taken with Helen's debut, and have sent us in some incredible hand-written reviews that we just have to share with you!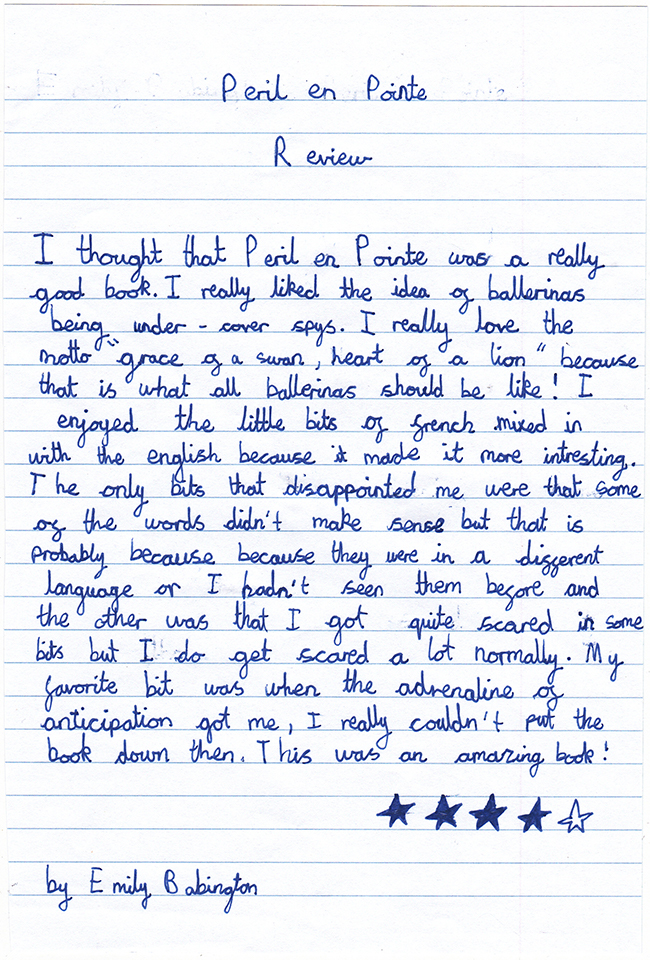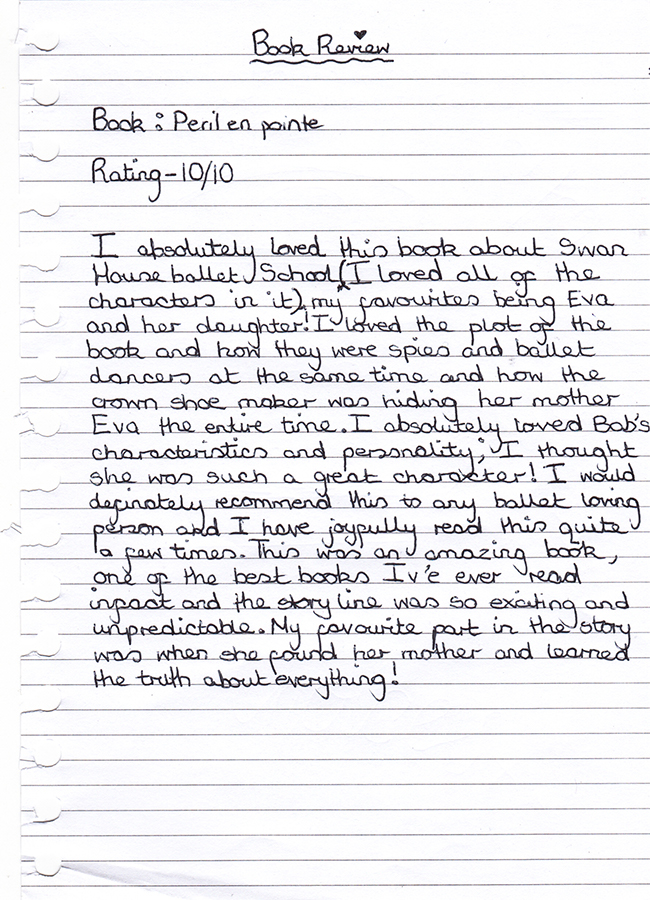 You can find out more information on Elmhurst Ballet School here.
To discover more about Peril en Pointe, take a look here!