The Chicken House Christmas Gift Guide 2020
Posted by Jazz on Thursday November 26th, 2020
It's book-inning to look a lot like Christmas here at the Chicken House …
Awful puns aside, we're starting to let our feathers get all a-flutter for Christmas! We've been having a think about the books that we'd love for new readers to be opening on the big day, and our Christmas Gift Guide might well have the inspiration you need for those all-important pressie purchases.
We might be a little biased, but after all, what better gift is there than a good book?!
Take a look at all our recommendations in our dedicated Bookshop.org list here.
Merry Christmas!
Top Tips for NaNoWriMo 2020
Posted by Jazz on Thursday November 19th, 2020
Writing for NaNoWriMo can feel like a real mission – but here's the help you need to see the month through.
Somehow, we're halfway through National Novel Writing Month! Whether you've strictly kept to word-count-tracking, or just using the time as an opportunity to get into the habit of writing daily, we've dug through the archives and found words of writing wisdom to share with you.
And don't forget – if you have a completed manuscript that you love, the Times/Chicken House Children's Fiction Competition is now open for submissions!
For now, let's hear from those that really know what they're talking about: our authors!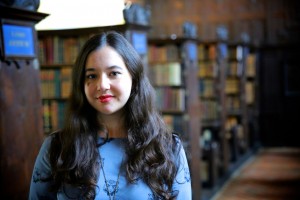 'Call yourself a writer. No philosophically bellyaching around whether you 'count' as a writer yet. If the label is useful to you, use it.
'Don't stop reading. Every writer is different, but in my opinion stopping reading something for fear you'll 'copy' it suggests you don't have an idea or voice strong enough yet. Reading is the only way to see what's out there, and what you could do better. Plus, reading is a lifeline – it keeps you learning, keeps you humble.'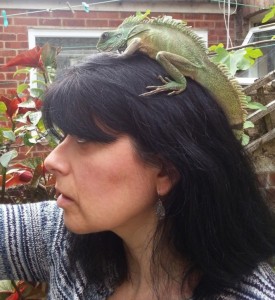 'Don't get bogged down trying to make your first draft stylistically perfect. If you're anything like me, you'll end up jettisoning half of it. The longer you've spent polishing chapters 1 and 2, the more annoying it is when you realise your story actually begins at chapter 3!
'My greatest sin ... DO NOT ALLOW RANDOM CHARACTERS TO WANDER INTO YOUR BOOK. Sadly, this includes those with four legs. As above, if they're not a necessary link in the plot, send them packing. If you don't axe them, your editor will – and the longer you have lived with them, the more it will hurt. Console yourself with the thought that it doesn't have to be goodbye forever: their turn may come.'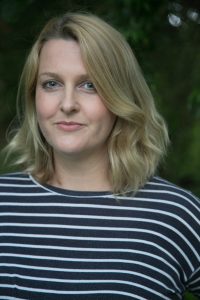 'Find a story that you need to tell and give it time to settle and develop in your mind. I find a lot of 'writing' needs to take place in my head before I can start actually writing.
'I never listen to the radio, podcasts or watch TV etc. before I start writing - I find it drowns out the narrative voice in my head with other people's voices.'
Barry Cunningham
Okay, okay, Barry isn't an author, but he is the Publisher and Managing Director of Chicken House. If there's someone that's truly able to recognise good writing, it's Barry. Here, he shares some of his top tips for writing something brilliant. Enjoy!
Submit to the Times/Chicken House Children's Fiction Competition here.
Follow us on Twitter for all the latest news from the coop, and sign up for our newsletter here.
Welcome to the coop, Melissa Harrison!
Posted by Jazz on Friday November 13th, 2020
We're saying hello to Costa Award-shortlisted author and acclaimed nature writer Melissa Harrison,  as she joins Chicken House with her debut children's book, BY ASH, OAK AND THORN.
We love all things nature here at the Chicken House, and we couldn't be more excited that we're publishing Melissa Harrison's first children's book!
Launching in May 2021, BY ASH, OAK AND THORN is a tale of the rich, wild world and all its wonder. Three tiny, ancient beings – Moss, Burnet and Cumulus, once revered as guardians and caretakers of the Wild World – wake from their winter sleep. But when their ash tree home is destroyed, they set off on an adventure that takes them first into the deep countryside and then the heart of a city. Helped along the way by birds and animals, the trio search for a way to survive and thrive in a precious yet disappearing world ...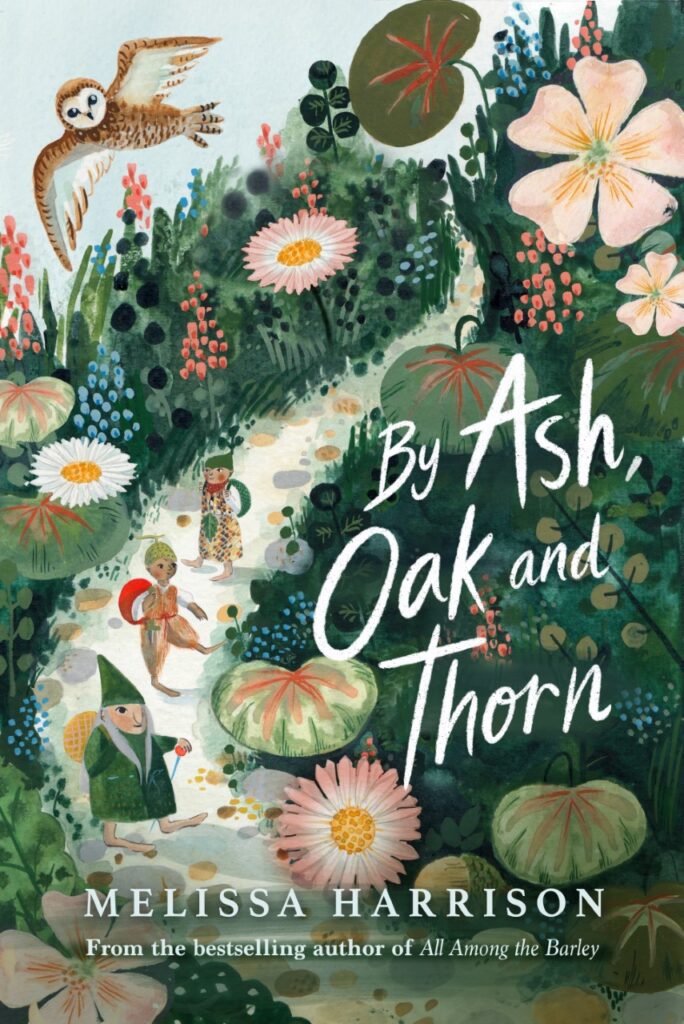 Full of natural history and seasonal observations, the story will introduce readers to real plants, birds, animals and folklore, including things that children can find in their own gardens, local parks, or on walks with their families. All, Melissa hopes, with the intention of inspiring a lifelong love of nature, and helping readers to see their own environments in a new light.
Melissa adds: 'Stories were a crucial way in which I connected with nature as a little girl, imaginatively and emotionally. I'd love to see a new wave of children's nature writing follow these books and help today's kids do the same.
All of my writing has a common purpose: to try and connect readers to the natural world, because I think it is transformative. It's vital both for us and for nature that more people are engaged with it, and can develop a deeply felt, experiential connection that is imaginative and emotional and will inspire us to change our behaviour. 
I wanted to write something that was accessible and inclusive, funny and magical – that didn't prioritise the countryside over the city, and that allowed children to understand that other creatures are as real as they are – that humans are not the only actors on the stage.'
BY ASH, OAK AND THORN will be released in May 2021, and followed by a sequel called BY ROWAN AND YEW. Exciting!
Keep an eye on our Twitter page for more updates, and follow Melissa here.
New Reads: November 2020
Posted by Jazz on Friday November 6th, 2020
At least there's new books!
Lockdown 2.0 might have closed the bookshops, but we're super excited to be launching two incredible new stories out into the world this week, with the hope that they'll bring a little joy and offer a distraction from reality (even if it's just for a short while).
So, take a read, and if you like the sound of them – please do support our local bookshops and buy from our new online Bookshop.org store!
The Marvellous Land of Snergs
At the Sunny Bay Home for Superfluous and Accidentally Parentless Children, Pip and Flora are in trouble.
Running away with their dog they discover the Marvellous Land of Snergs, a magical world of cinnamon bears and scrumptious feasts – but also one of vegan ogres, disgraced jesters and dastardly Kelps, with a villain dressed entirely in purple …
Soon their only friend is forgetful but lovable snerg, Gorbo. He will lead them home – if they can decide where home really is and if Gorbo can remember how to get there.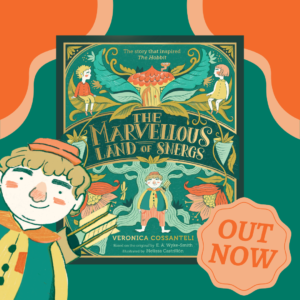 Written by Veronica Cossanteli and illustrated by Melissa Castrillón, this brand new middlegrade is a funny and quirky story based on E.A. Wyke-Smith's classic. Did you know? The Snergs are also said to be the inspiration for J.R.R. Tolkien's The Hobbit!
Read the first chapter here.
Buy your copy here.
Trouble in a Tutu
Milly, her mum and her glamorous babushka head to the Nutcracker for a Christmas treat – but instead their evening ends in disaster.
A dangerous trickster who calls himself 'the Mouse King' is playing a deadly game with Swan House, the ballet school for spies. As Milly navigates her second term, she starts to suspect there is more to the new Head of Ballet and his perfect daughter than meets the eye ... but will she let jealousy cloud her judgement?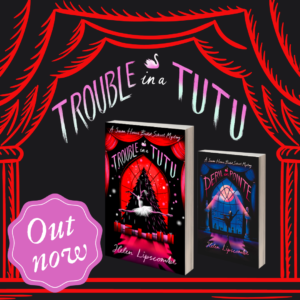 Trouble in a Tutu is the stunning sequel to the critically-acclaimed Peril en Pointe[Link]. A middlegrade, action-packed ballet-spy mystery, think urder Most Unladylike meets Ballet Shoes in terms of vibe!
Read the first chapter here.
Get your copy here.