Lindsay Galvin: Writing behind the mask and productivity in a pandemic
Posted by Jazz on Friday February 12th, 2021
Here, DARWIN'S DRAGONS author Lindsay Galvin explores what writing and publishing a novel in a global pandemic is all about. Over to you Lindsay ...
By the time the pandemic hit this year, my new book Darwin's Dragons was already finished, printed and ready to fly. But only a month before launch my real dragons were grounded, a decision agreed by all, until 2021.
I'd never imagined anything like it. So what does a writer do in this situation?
Try to stay in the air
Darwin's Dragons is the start of a new venture for me, into middle-grade historical fiction. I found this genre suited me by accident, when drafting a backstory for how dragons could be discovered, and it felt so natural that the story grew from there. I needed to keep going and write the next thing, but Covid was everywhere and nothing was the same. I was devastated at the tragedies happening daily. My whole family were at home, so I was home-schooling, snack-providing and generally unable to retreat to a fictional world. My brain wasn't in a good place. Bombarded with news, I couldn't get in the headspace. At first this was frustrating, but I knew I had to accept I needed to find a landing space and hibernate for a while before I crash-landed, just like a real dragon would.
What do you do when you can't do it?
But I couldn't just sleep! I need to give my mind activity otherwise it will find it elsewhere in anxiety thoughts. I went back to research and reading. I knew the basic direction for my next book and watched documentaries, researched, and listened to audiobooks. I read other unrelated books, because I'm always behind on those and reading helps everything. And I relaxed and cut myself some slack.
The only way out is through
When things were calmer, I started to write again but changed up my routine. The kids were still home so I wrote in bed in the morning before I got up. Usually I would never do this – I'm not a morning person – but it was my only quiet time. I just plodded along slowly with no pressure on myself, other than to get some words down each day. New characters and worlds took shape slowly, slowly. I wasn't working at my normal speed but I made myself accept that was okay in a global pandemic, and I gradually started to look forward to it. I wrote half a new story draft that way – very gently – and where it felt like I'd never be able to take off … finally, it did.
Flamingos never look like they are going to be able to fly … but they do.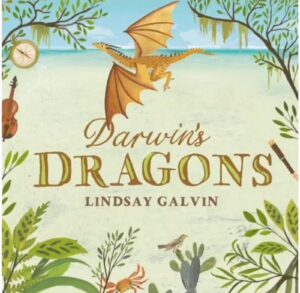 Write on!
I think when tough times hit and your career is grounded for whatever reason, there are no easy answers. Creativity is an impetuous beast, a bit like my five-month-old puppy! You can't force creativity to do as it's told, you can only provide conditions (like giving yourself a treat!) so it might want to. Carve a little quiet time, be patient and trust. Creativity will come back to you, it always does.
If you've been inspired by Lindsay's words here, take a look at our Times Chicken House Children's Fiction competition for unagented/unpublished authors. Submissions are being accepted now!
A Guide to READING SPIES – the VI SPY: LICENCE TO CHILL educational resources
Posted by Jazz on Monday February 8th, 2021
Did someone say VI SPY lesson content?
To celebrate the arrival of Maz Evans' latest masterpiece, VI SPY: LICENCE TO CHILL, and to maybe lend a helping hand to all of you teaching at the moment (both professionally and other!), we've put together a whole host of VI SPY-themed educational materials – and they're completely free to access! (more…)
New Reads: February 2021
Posted by Jazz on Friday February 5th, 2021
The joy of all things February
Well hello, and happy February! It would be very easy to post an introduction that laments all things January, so instead we're choosing to focus on the joyful things to be found in the month ahead.
With the arrival of February, we're going to see the daylight last a bit longer, we get to celebrate all things Galentines and Valentines, AND there are two new Chicken House books out in the world as of today!
For the scoop on our new reads for February, read on …
Divorce is tough for any kid. But when – like Vi's parents – your mum is ex-secret service and your dad is a retired bad guy, 'till death do us part' takes on a whole new meaning. And with her parents' focus on each other, the real super-villains are having a field day. To save her family – and the world – from evil domination, Vi must turn spy …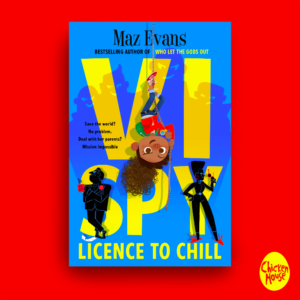 VI SPY: LICENCE TO CHILL is the first book in a brand-new series from Maz Evans, bestselling author of the WHO LET THE GODS OUT? series! For teachers (and those of you homeschooling!), we've a whole host of fantastic learning materials and videos for you to use in our Schools' Hub.
Read the first chapter here.
Buy your copy now.
Cat Sparrow isn't like other people. She loves music, and playing her bird-flute. She thinks differently too – and for a girl like her, the world can be an unsettling place. When Cat's beloved sister, Meg, is snatched from their convent home, Cat sets out to find her. With the help of a young actor, Jacques, she follows Meg's trail to the palace of Henry VIII and his queen, Katherine, and then over the sea to the strange and wondrous pageant of the 'Field of Cloth of Gold'.
But in among the tents, feasts and tournaments, traitors are lurking. And Cat and Jacques must use all their wits if they're to foil a plot that threatens them all ...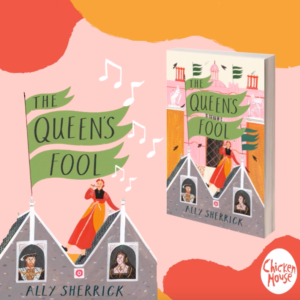 THE QUEEN'S FOOL is the latest novel from award-winning historical novelist Ally Sherrick. Keep an eye on our Twitter page for a little book giveaway landing later this month ...
Read the first chapter here.
Buy your copy now.