A Guide to READING SPIES – the VI SPY: LICENCE TO CHILL educational resources
Posted by Jazz on Monday February 8th, 2021
Did someone say VI SPY lesson content?
To celebrate the arrival of Maz Evans' latest masterpiece, VI SPY: LICENCE TO CHILL, and to maybe lend a helping hand to all of you teaching at the moment (both professionally and other!), we've put together a whole host of VI SPY-themed educational materials – and they're completely free to access!
In our Schools' Hub, you will find:
– A chapter-by-chapter plan, which is great for working through as you read the book
– Chapter one of VI SPY: LICENCE TO CHILL, available to read for free!
– READING SPIES video content featuring Maz Evans, which can be viewed and enjoyed alone, as well as in conjunction with our other resources and printables
– READING SPIES extra printable and/or downloadable resources, which can be worked through after you've watched the READING SPIES videos (you'll find a Spy Kit in here too)
___
These materials have been prepared for KS2 readers (aged 9 to 12), and are completely suitable for both home learning and classroom use – or just for fun!
The activities included will prompt discussions around the VI SPY: LICENCE TO CHILL story and the different things that Maz talks about, challenging children to collect relevant 'clues' in their Spy Files. The aim is to encourage readers to develop their reading comprehension, inference, and creative writing skills by becoming … READING SPIES!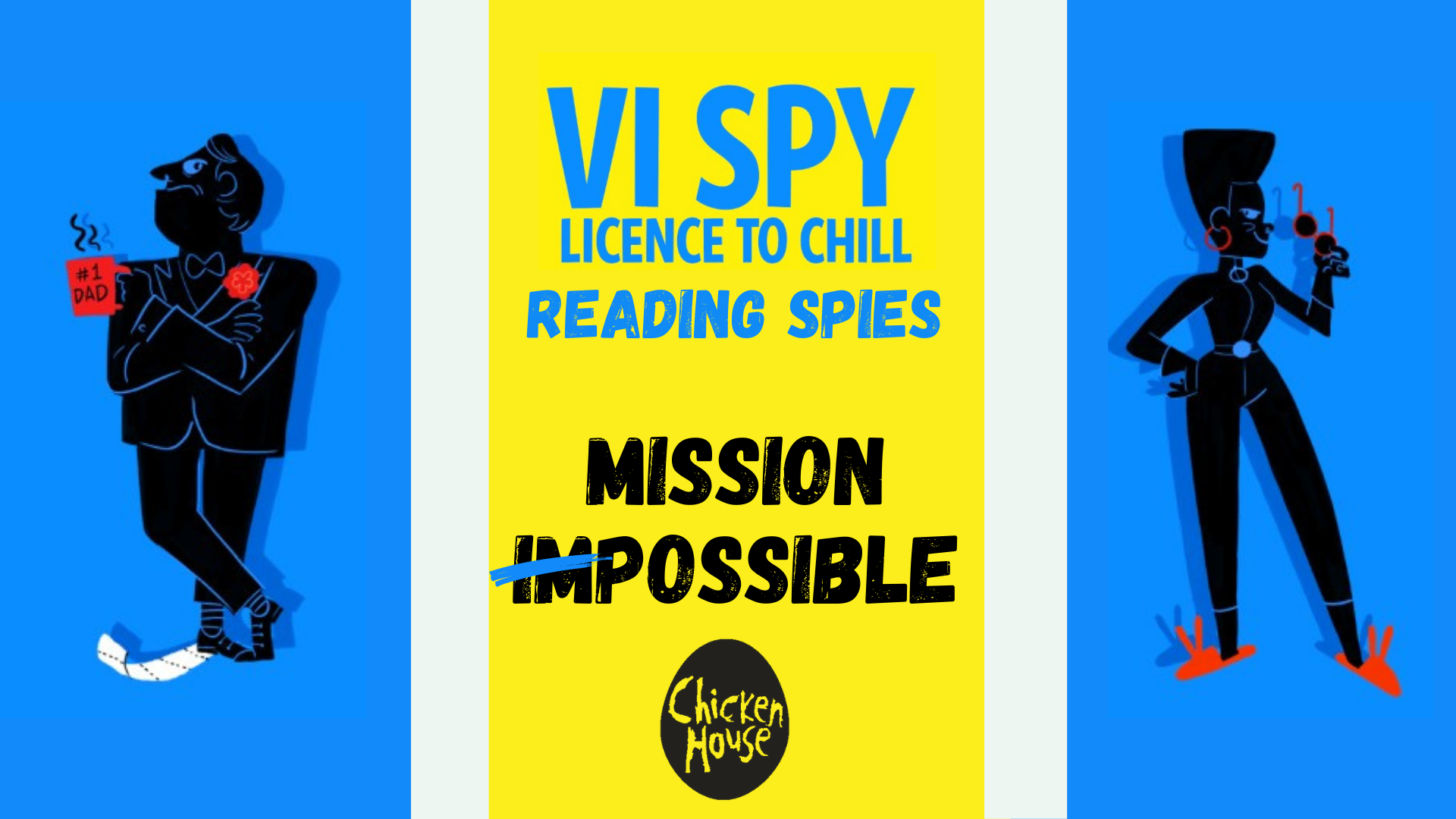 You can find all the READING SPIES materials in our Schools' Hub *here*.