Introducing the 2020 Times/Chicken House Competition judging panel
Posted by Jazz on Monday October 19th, 2020
The Times/Chicken House Competition judging day and winners' announcement is upon us again!
On Friday, two of our five talented shortlistees will win a publishing contract – and the life-changing decisions about who will win rest on the shoulders of seven prestigious industry experts … our marvellous judging panel!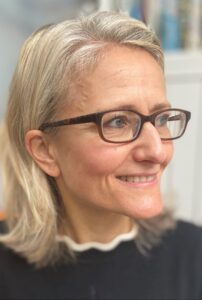 Currently scouting UK and Australian Childrens & YA titles at Sylvie Zannier Literary Scouting, Camilla Borthwick previously worked as a Rights professional for over 20 years, working in the Rights teams at Hachette, HarperCollins Children's Books' NY office and most recently Head of Rights in the PRH UK Children's rights team, selling US and translation rights.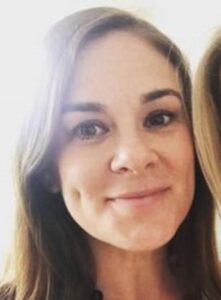 Emma Bradshaw began her career as a bookseller at Ottakar's in Bromley before moving to the publicity department at HarperCollins Children's Books. She joined the Bloomsbury team in 2007, where she worked for 11 years as Senior Publicity Manager. In July 2018 Emma took up her current role as Head of Campaigns at the Booksellers Association. Emma and her team look after all of the Books Are My Bag consumer-facing campaigns, including Bookshop Day, the Books Are My Bag Readers Awards, Indie Book of the Month, the Indie Book Awards and Independent Bookshop Week.
Twitter: @EmmaCBradshaw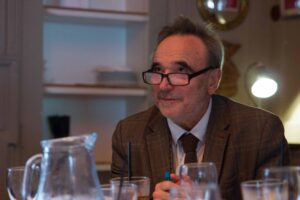 Barry Cunningham is the founder and Managing Director of Chicken House. His publishing career started at Penguin Books in 1977 where he worked with all the great names in children's books including Roald Dahl and Spike Milligan. In 1994 he was approached by Bloomsbury to set up their first children's book list. Not only was the new list a success, but Barry soon became one of the best known names in publishing after he signed up J. K. Rowling's Harry Potter and the Philosopher's Stone. Barry left Bloomsbury at the height of its success and, in early 2000, decided to start his own publishing company. The result was Chicken House, a lively and creative company publishing highly original and enjoyable children's books, with a special emphasis on new fiction.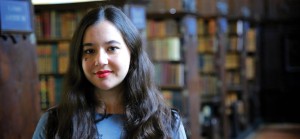 Kiran Millwood Hargrave is an award-winning poet, playwright, and bestselling author. Her works for children have variously won the overall Waterstones Children's Book Prize 2017, the British Book Award's Children's Book of the Year, the Blackwell's Children's Book of the Year, and been short- and long-listed for numerous awards including the Jhalak Prize, the Branford Boase Award, the Little Rebels Prize, the Blue Peter Award, the Costa Children's Book Award, the Diverse Book Awards, the YA Book Prize, and the CILIP Carnegie Medal. Her debut novel for adults, The Mercies, became an instant Sunday Times Bestseller. Kiran lives by the river in Oxford with her husband and their cat.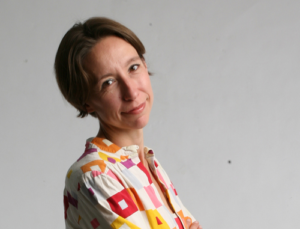 Alex O'Connell is arts editor and the editor of the Saturday Review. She has worked at The Times for 24 years in roles ranging from diary reporter to executive editor. She also reviews children's books, is an annual judge for The Times/Chicken House Children's Fiction Competition and the South Bank Show awards.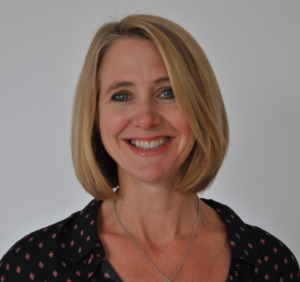 Kate Shaw has been a literary agent for nearly two decades, first at Aitken Alexander Associates, then at The Viney Agency, before founding The Shaw Agency in 2019.  She represents 30 authors of fiction and non-fiction for adults, teens and children, including this year's Blue Peter Best Story winner, Vashti Hardy, as well as Fleur Hitchcock, James Nicol, Serena Patel and Holly Smale.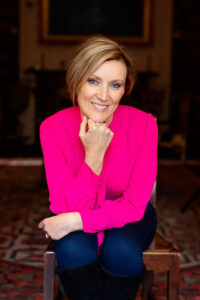 Trudi Tweedie studied economics at Manchester before ending up in Edinburgh, researching beer for Heineken. She later relocated to beautiful Aberdeenshire, where she now lives with her husband and two kids. The Pure Heart, her debut novel, won the 2018 Times/Chicken House Children's Fiction Competition and was published in February 2020.
Good luck to our judges, we don't know how we'd choose without them! Keep an eye out for the winners' announcement on Friday afternoon on Twitter – news of the 2021 competition will follow next week…