Meet our fourth shortlistee
Posted by Jazz on Wednesday June 13th, 2018
Meet shortlistee number four, Trudi Tweedie, who has been shortlisted for her YA mystery novel THE LION AND THE UNICORN ...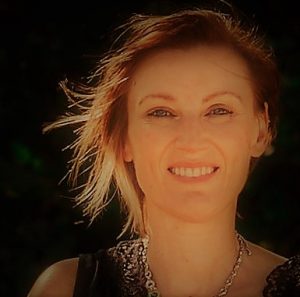 Brought up in the seventies in a grey, boxy council house in North-East of England (the seventh of nine children), Trudi would escape into the shoe cupboard with her weekly copy of Bunty, swearing that one day, she'd own a sprawling Victorian mansion overlooking the hills. She studied economics at Manchester before being drawn into the dark underbelly of the London advertising scene, eventually ending up in Edinburgh, researching beer for Heineken. Four years ago, she relocated to beautiful Aberdeenshire with her husband and two kids. No Victorian mansion yet, but the views over the hills are pretty fine.
Can you describe your journey as a writer so far?
When I was ten my primary school teacher told me I was good at writing stories but it wasn't until I was off work sick in 1996 (housebound but not bedbound) that I became so bored that I began to type a tale about mannequins that came alive in the Suffolk countryside. The story was eventually longlisted for a novel-writing prize but the plot fell down in the middle and I never found the strength to revisit it. A few years back I co-wrote a series of digital children's books (where I had the pleasure of becoming the voice of several strange characters) but for me, writing is an absolute necessity – it's my daily dose of meditation.
What is your shortlisted story about – can you give us the 'elevator pitch'?
A girl from a remote island is whisked away to work for a mysterious merchant in the Scottish Borders – a man obsessed with finding a cure for the plague.
What is your top writing tip for people thinking of entering the competition next year?
When you can't think what happens next in your story, stop writing and go do something mundane (I find vacuuming does the trick). Your creative, unconscious mind will soon come running to the rescue!
Find out more about the Times/Chicken House Children's Fiction Competition.