The 2020 Times Competition shortlist is here!
Posted by Jazz on Monday August 31st, 2020
The moment is finally here! We're delighted to announce the five manuscripts on the 2020 Times/Chicken House shortlist – squee! – and, of course, they're a very special bunch. The longlist was incredibly strong this year, so it was no mean feat to pick the top five. So, without further ado, here are our shortlisted authors, a little bit about them and an elevator pitch on the shortlisted books. Congratulations, all! Drumroll please …
Adjay and the Mumbai Rail Times – Varsha Shah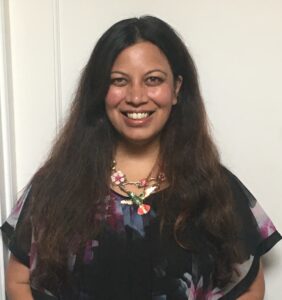 Varsha loves books that blend humour and story and has always wanted to be a writer. She has had non-fiction articles published in Legal Week, Legal Week Global, the on-line edition of economia, the on-line edition of Harper's Bazaar, and the Times Education Supplement. A former Solicitor, she is now an English Language and Literature teacher. She has also taught English as a foreign language in Japan and Canada, and often draws on her travels in her writing.
Varsha's shortlisted novel, Adjay and the Mumbai Rail Times, follows a twelve-year-old railway kid in contemporary India who, together with his friends, starts a newspaper on an abandoned printing press.
Dandy Paws the Highway Lion – Stephanie Sorrell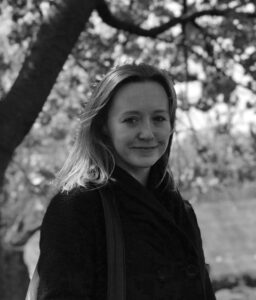 Stephanie spent much of her childhood running around the hills of north-west England, and wishing she could somehow fall into the worlds of her favourite books. After studying English Literature with Creative Writing at the University of East Anglia, she stumbled, semi-intentionally, into life aboard a boat, upon which she set off to explore the world. Having returned to the UK, Stephanie now lives on a catamaran named Excessive Penguin with her husband, two spoilt cats (rescued while sailing in Spain), and several visiting swans.
Stephanie's shortlisted novel, Dandy Paws the Highway Lion, follows the last of London's gentleman highwaymen. Dandy uses his ill-gotten gains to liberate animals in captivity but a private investigator is on his tail…
The Other Ones – Fran Hart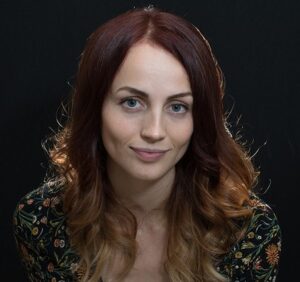 Fran is a graphic designer from West Yorkshire, who loves bringing new ideas to life in her writing. After studying English Literature for a year at university, she changed disciplines and went on to graduate with a BA in Graphic Design. She remains a self-confessed bookworm and, as a child, was regularly told off for reading under the table during maths lessons. When she's not reading or writing, Fran loves drinking coffee, travelling, and spoiling her house rabbit, Buffy. The Other Ones is her first novel, written for NaNoWriMo in November 2019, and edited ever since.
The Other Ones is a contemporary YA ghost story with a twist. It's a story about being different, friendship, acceptance and first love, and was written for anyone who has ever felt like the odd one out.
The Precarious Potions of Kitta Quint – Mandy Rabin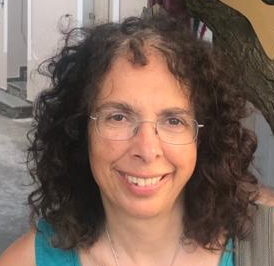 Mandy's first writing accolade came at the age of nine, when she won a t-shirt and book token for a review of Pippi Longstocking in a school competition. Later in life, she joined the Golden Egg Academy and volunteered for SCBWI. She has been thrice longlisted for the Bath Children's Novel Award, was one of the London Library's 2019-2020 Emerging Writers Programme cohort and is currently a #WriteMentor mentor. When not conjuring stories, Mandy works as a supply teacher and acts as Chief Oppressor to her teenage daughters.
The Precarious Potions of Kitta Quint follows twelve-year-old Kitta on a fantasy adventure. When boasting about a family secret leads to her alchemist grandpa's capture, she must swallow her pride and hone her potion-making skills in order to rescue him.
Waiting in the Wings – Harriet Parsons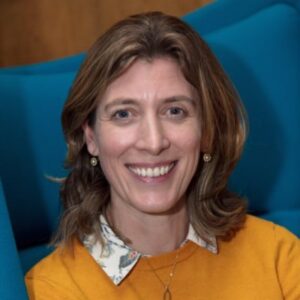 Dublin-based writer Harriet Parsons is a psychotherapist with an MA (Addiction studies) and MSc. (Psychotherapy). She works for Bodywhys, The Eating Disorders Association of Ireland. She has published several academic papers and book chapters on eating disorders. As a teenager, Harriet trained as a ballet dancer at the prestigious Perm Ballet School in Russia, graduating an 'Artist of Ballet' in 1995. As a professional ballet dancer, Harriet danced with the Chelyabinsk State Opera and Ballet Theatre and Moscow City Ballet.
Harriet's shortlisted novel, Waiting in the Wings, is inspired by her experience of studying ballet at one of Russia's top ballet schools. Her main character, Nadia, follows in her footsteps from Ireland to Russia in the 1990s against the backdrop of troubled Soviet life.
The shortlisted manuscripts will now be shared with our stellar judging panel, who will help us decide on the two winners: both will receive publishing contracts with Chicken House. We couldn't be more excited to discover who we'll be working with! We hope to announce the winners in mid-October, so watch this space and follow us on social media to keep up with all the latest news.