And the winner is ...
Posted by Jazz on Friday September 13th, 2019
Friday 6 September was a very exciting day for Chicken House: our esteemed panel of judges gathered in London to discuss this year's incredible Times/Chicken House Children's Fiction Competition shortlist and decide on the winner.
The panel this year included returning judges Barry Cunningham (Chicken House publisher); Alex O'Connell, Arts Editor of The Times; and Florentyna Martin, children's buyer for Waterstones. Our star judge was the brilliant Nikesh Shukla (editor of The Good Immigrant and author of Run, Riot, The Boxer and many others), who sat alongside Nikki Gamble (Just Imagine), Amy Fitzgerald (Agent at The Blair Partnership), Becca Langton (literary scout) and our enthusiastic young judge, Gracie (13).
After much lively discussion of the shortlisted titles, the judges arrived at a unanimous conclusion … so, without further ado, the overall winner of this year's Times/Chicken House Children's Fiction Competition is:
Efua Traoré with Children of the Quicksands!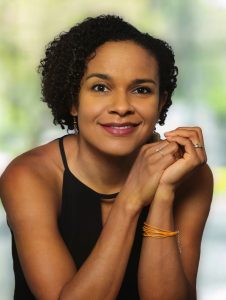 Children of the Quicksands is set in Ajao, a remote village deep in the forests of Nigeria where magic still prevails like thousands of years ago when the deities and Orishas walked the lands.
Simi's mum, secretive and grim about her past, is in a difficult situation and as a last resort sends her to Ajao to spend her holidays with a grandmother she never met. Simi soon finds herself steeped in legends and superstitions. Her grandmother, witch-like and tight-lipped, turns out to be the priestess of the river goddess. Simi finally unravels her mum's sad secret but it is only when a strange golden bird lures her to a forbidden lake and her feet get caught in red, slippery quicksands that her adventure truly begins.
BUT THAT'S NOT ALL. To celebrate the competition's tenth anniversary, we offered a second prize, hand-picked and awarded by the chairman of the judging panel, Barry Cunningham. The winner of the Chairman's Choice Award is:
Richard Pickard with Something Fishy!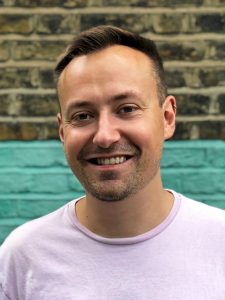 Marina Minnow loves to tell tales, especially brilliant and bizarre stories that explain her father's disappearance. It just about passes the time in her tiny seaside town, with its seventeen fishmongers. But when a peculiar man with the claws of a crab and a fantastic head of tentacle hair washes up on the beach, Marina finds herself at the centre of a mystery that someone is desperate to keep her from unravelling.
Congratulations to Efua and Richard – we are so excited to share your brilliant novels with the world!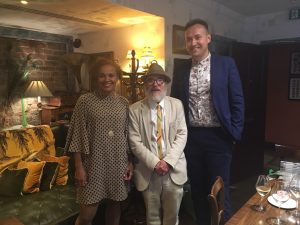 Thank you to everyone to entered the 2019 Times/Chicken House Children's Fiction Competition! Keep an eye on our social media accounts for news of next year's contest, opening soon …