Introducing our #TimesChickenHouse shortlistees: Part II
Posted by Kesia on Wednesday June 7th, 2017
June is upon us - which means the winner of the 2017 Times/Chicken House Children's Fiction Competition will be announced later this month... eek! We can't wait to find out whose novel we'll be publishing. Last week we introduced two of our five wonderful shortlisted authors, Virginia Clay and Ruth Griffiths. Now, it's time to find out about our other shortlistees – Danny Rurlander, Jasbinder Bilan and Katherine Bassford ...
Danny studied English Literature at the University of East Anglia, where he also learned to fly with the RAF. He has lived in Austria, Kenya, Devon and Australia but always longed to return to the Lake District where he grew up messing about in boats and camping on islands, and where his first novel, Skylark, is set. He now lives in Lancaster with his family and works on the staff team of a city centre church. He loves exploring wide open spaces with an Ordnance Survey map, writes late at night, and firmly believes in the power of a good story.
In one sentence, what is your shortlisted novel about?
It's a thriller in which thirteen-year-old Tom Hopkins overcomes his past, faces his fears and discovers friendship – while foiling a terrorist plot from his garden shed.
What was the inspiration behind the novel?
The adventure-story potential of the English Lake District, combined with cutting edge technology and the childhood dream of having wings of your own. Think Swallows and Amazons meets Mission Impossible.
How does it feel to be shortlisted?
To find that someone has not only read your story, but actually believes in it, has to be the greatest joy for a first-time author.
JASBINDER BILAN (Song of the Mountain)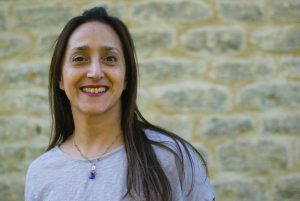 According to family stories, Jasbinder was born in a stable in the foothills of the Himalayas. Until she was a year and a half, she lived on a farm inhabited by a grumpy camel and a monkey called Oma. Jasbinder graduated from Bath Spa WYP where the seeds of her story were nurtured, but it was the incredible bond with her grandmother that was the inspiration for Song of the Mountain. She lives with her husband, two teenage boys and dog Enzo in a man pad and splits her time between teaching and writing.
In one sentence, what is your shortlisted novel about?
When violent money-lenders ransack the family home, Asha, empowered by spiritual connections to her grandmother, journeys through the wild and dangerous Himalayas in search of her missing father.
What was the inspiration behind the novel?
The novel was inspired by the very strong and special relationship I had with my wonderful grandmother. She was an incredible person who taught me to follow my heart, which is what I did when I wrote Song of the Mountain. I come from a very close-knit family and grew up in a house where my uncles constantly recounted tales from their days in India and how our pet monkey would sit in the tamarind tree rocking my older brother. My story is a celebration of family and friendship with a magical twist.
How does it feel to be shortlisted?
It feels incredible! It really is the biggest buzz ever and I genuinely can't quite believe it. And of course I'm honoured to have got this far in such a prestigious competition, which has always been on my radar.
KATHERINE BASSFORD (Minnie and Bogle)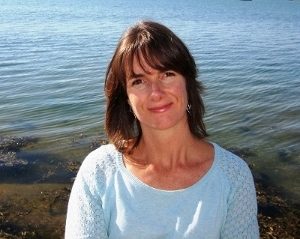 Katherine always dreamt of being a writer but she told herself to get a grip and leapt into the corporate world instead (bad move). Over the years, the jobs got better – copywriter, personal trainer, Christmas tree decorator – but nothing took away the feeling that she was on the wrong path. One day, she had an epiphany; what she really wanted to do was move to the sea and write books! She now lives a few happy minutes' walk from the south coast where she works as a freelance health writer and is training to be a TRE Provider (Tension Release).
In one sentence, what is your shortlisted novel about?
Minnie and Bogle is a fantasy adventure about an outcast boy and his pet moth, who foil a crazy plot for world domination involving moths, moonflowers and some mysterious green goo ...
What was the inspiration behind the novel?
I had been trying to write a novel for years, but I could never get further than a few paragraphs before self-doubt set in and I stopped. One day, fed up with struggling, I decided to try an experiment: What if I wrote something just for myself and no one else? I sat down at my computer and decided I would let my fingers type whatever they wanted, and I wouldn't stop them, no matter how 'silly' or 'bad' the writing was. I wrote a sentence, then I paused and wondered what my fingers would do next. They typed another sentence, and it made me smile. So I carried on. Before I knew it, I had written two chapters about a boy, a moth, and a log cabin in the mountains.
How does it feel to be shortlisted?
It feels surreal! When I first spotted the competition in September last year, I thought it would be a miracle if I managed to finish writing my book in time for the closing date in December. I achieved it by the skin of my teeth and uploaded my manuscript twenty minutes before the midnight deadline. I couldn't believe it when I was longlisted, and then shortlisted a month later. I have wanted to be an author ever since I was a child – being shortlisted is a dream come true. I'm still trying to get my head around it to be honest!
Save
Save