Introducing our #TimesChickenHouse shortlistees
Posted by Kesia on Wednesday May 31st, 2017
We're so excited about the Times/ Chicken House competition shortlist – and, of course, the winner announcement at the end of June! In the meantime, we thought we'd properly introduce our fabulous five shortlistees, and ask them a few questions about their work. Our first two are the supremely talented Virginia Clay and Ruth Griffiths …
VIRGINIA CLAY (Warrior Boy)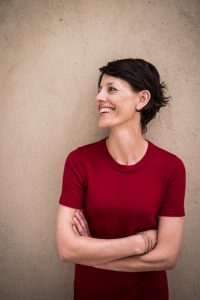 Virginia grew up in Cumbria and Scotland where an average rainfall of 130in afforded her many hours of reading, writing and developing a pretty intense tea addiction. Eventually, she made a caffeine-fuelled break for the city to read English at Manchester and then on to London where she worked as an actress for fifteen years. She retrained as an English teacher after moving to Kenya, where she is now enjoying a nice sit down and a cup of decaf with her husband and two young children. Virginia is a big believer in the power of reading (and tea) and loves watching her students discover this for themselves.
In one sentence, what is your shortlisted novel about?
Warrior Boy follows its hero Ben, a mixed race boy from London, as he looks for the missing piece of his personal jigsaw within his estranged Maasai family in Kenya, and eventually learns that his true identity is more surprising than he ever could have imagined.
What was the inspiration behind the novel?
I always find myself drawn to those on the peripheries of society – people who, try as they might, never feel like they fit in. Then when I came to Kenya and encountered the Maasai culture of drinking cow's blood, I immediately wondered what would happen to a Maasai with a blood phobia. And Warrior Boy was born.
How does it feel to be shortlisted?
Honestly? It feels like I am 14 again, and the unattainable 15 year old boy I had fancied for ages, told my best friend that he liked me too. Beatific.
RUTH GRIFFITHS (Violet Bloomfield and the Despicable Dinner Lady)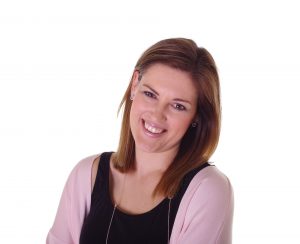 Ruth has the best-job-in-the-world – being a primary school teacher – because she gets paid to make cool stuff out of cardboard boxes and read stories to children every day. She also loves writing funny fiction for middle grade readers, as she gets to be as silly as she likes and no-one can tell her off! Originally from Cumbria, Ruth now lives in Cambridge with one handsome husband (his words), two crazy kids and three seriously-silly guinea pigs. She is a mahooooosive fan of Roald Dahl and her favourite dessert is a naughty chocolate sundae.
In one sentence, what is your shortlisted novel about?
It's about a wickedly-warty school dinner lady and Violet's quest to get rid of the disgusting school dinners for good.
What was the inspiration behind the novel?
In the book Violet and her friends enter a competition to win a visit from a celebrity chef. This idea was loosely based on Jamie Oliver and his campaign to make school dinners healthier and way more yummylicious. The other influence is the school I work at. For a while, we had a derelict pool right outside the school kitchens. No staff or pupils were allowed inside as it was deemed too dangerous. I started to think – wouldn't that be the perfect hiding place for a DARK SECRET you didn't want anyone else to find?
How does it feel to be shortlisted?
As Violet would say, I feel like I've just eaten a whole packet of popping candy and it's going fizz, pop and bang in my stomach all at once. Or, as I would say, it's totally freakin' awesome! And I'm pretty sure that Barry Cunningham is actually a magical genie in disguise, granting wishes behind his exceptionally-cool fedora hat.
Save
Save