Small, furry and born to protect: meet POG
Posted by Kesia on Friday October 5th, 2018
We're SO EXCITED to reveal the cover and title for Pádraig Kenny's new standalone novel for middle-grade readers, Pog, which is coming out in April 2019!
Pádraig is the author of bestselling Tin – a science fiction adventure about robots and humanity, set in an alternate version of 1930s England. (If you haven't read it already, you should!) Pog is a dark fantasy adventure with fairy-tale qualities, set in the present day, which we reckon will confirm Pádraig as a rising star in middle-grade fiction (not that we're biased or anything). For us, it's Pan's Labyrinth meets A Monster Calls, with a dash of E.T.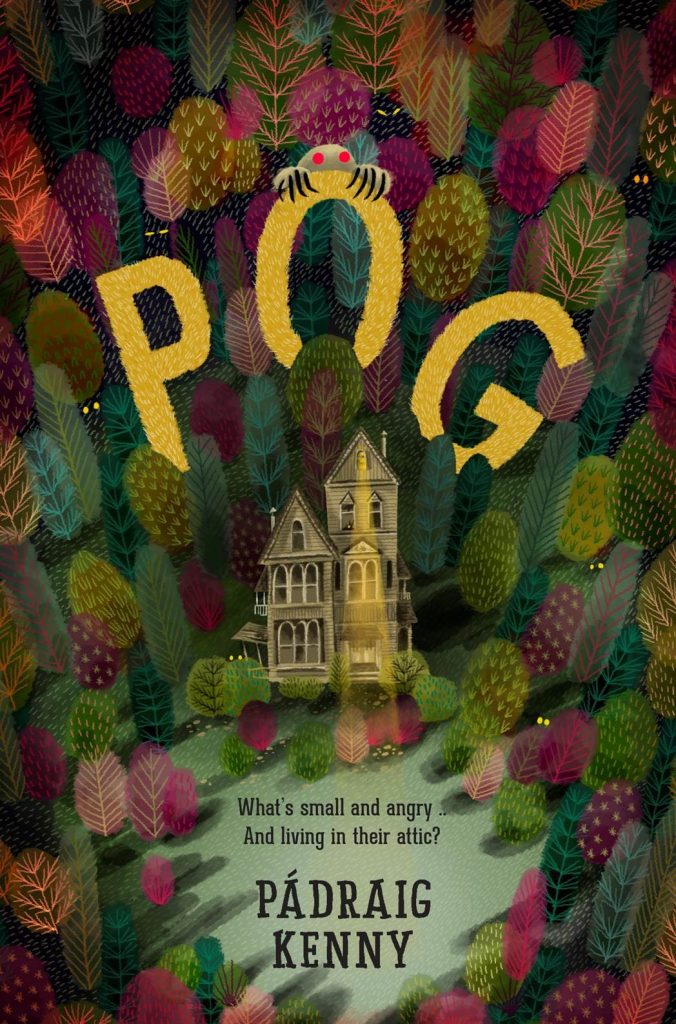 An old house in the forest's heart.
A family broken by loss.
A grief so dark it brings monsters.
And a promise by one small creature.
"Pog is here. Pog is waiting. Come, face Pog if you dares."
This is a book about a brother and sister wrestling with their grief, and finding the love and courage to let go. It's a book about monsters who have a dangerous hunger for human emotions and memories, and the cracks in our world that let them in. And it has a totally unforgettable character at its heart: Pog. He's small, furry and sworn to protect, and we guarantee you're going to love him.
The gorgeous, atmospheric cover illustration is by Jane Newland, and the design by Helen Crawford-White. Roll on April, we can't wait to share this story with you all …
Follow Pádraig Kenny on Twitter: @padraig_kenny