New Reads: January 2022
Posted by Olivia Jeggo on Thursday January 6th, 2022
Happy January, everyone!
It's the start of a brand new year - and what better way to start off than with two brand-spanking new books joining the Chicken House book list! This month, we have Jummy at the River School  by Sabine Adeyinka, as well as The Secrets Act by Alison Weatherby coming to bookshops near you. Here's some more about what you can expect from these fantastic January publications ...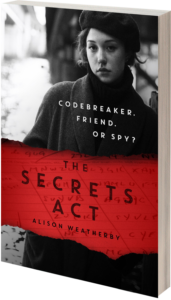 Codebreaker. Friend. Spy?
Wartime.
Pearl and Ellen work at top-secret codebreaking HQ, Bletchley Park.
Pearl is the youngest. A messenger at sixteen, she's untidy, lively, bright, and half in love with the wrong boy, Richard. Her circle of friends overlaps with his – the dashing young men on their motorcycles who courier the secrets that Bletchley deciphers.
Ellen is a codebreaker. Reserved, analytical and beautiful. She never expected to get close to a girl like Pearl – or fall for a chap like Dennis.
But when tragedy strikes, their logical world is upended, with both friends caught in a spy plot that rocks the very heart of the war effort. Who can they turn to now? Who can they trust? And above all, can they unmask the traitor in their midst before it's too late?
The Secrets Act is an atmospheric wartime read, perfect for fans of Code Name Verity.
Read chapter 1 of The Secrets Act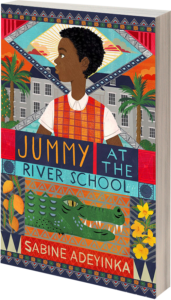 Jummy has won a place at the River School, the finest girls' boarding school in Nigeria.
Nothing can dampen her spirits, not even when she learns that her less fortunate best friend Caro won't be joining her. By the Shine-Shine River, school is everything Jummy dreamt of, with friendly new girls, midnight feasts and sporting prizes. But when Caro suddenly arrives at the school to work, not to learn, Jummy must bring all her friends together to help ...
A joyful, glorious collision of classic boarding-school story with vibrant 1990s Nigeria, based on Sabine's own experience of boarding school in Nigeria. 
Read chapter 1 of Jummy at the River School