What the Chickens read ...
Posted by Jazz on Monday August 3rd, 2020
The Chicken House team reminisce over the books they've loved ... 
While we've shouted a little about the books we've published that could take you away on a summer adventure, it got us thinking – what books have we enjoyed in the summers of years gone by?
Here, some of the Chicken House team have shared their favourite summer reads – and we have to say, it's a fairly eclectic library of choices ...
Barry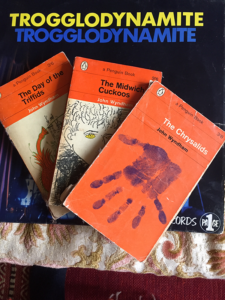 For young teens like my past self (!), I LOVED John Wyndham's science fiction and have re-read them all over many a summer. 
Scary, creepy, thought provoking and strangely prophetic – here are my originals balanced on a Troggs album from same era! YA before its time. NB count the fingers – see what I mean?
Elinor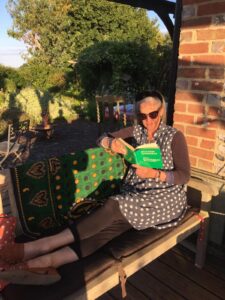 Greengage Summer by Rumer Godden is one of my most favourite summer reads. 
 An evocative tale that combines the long hot days of summer with first adolescent love. All told against the faded elegance of a crumbling house in France that is resonating with history and love stories – all waiting to find a conclusion ...
The first time I read it when I was thirteen, I was so sure it was going to happen to me. Am still waiting ...
Jazz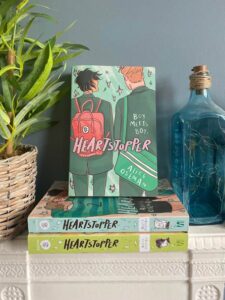 I have cheated by technically picking three! I absolutely adore Alice Oseman's Heartstopper graphic novel series. 
It's so cute and wholesome and makes you feel all warm and fuzzy – tbh I would recommend it for any time of year, but especially during this tumultuous summer, it's an ideal comfort read. Loooooove.
Kesia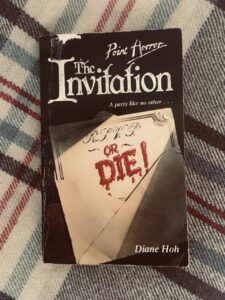 One of my favourite genres is horror – and I especially like to read it in the summer. 
Who wants a cosy cup of tea when they're basking by the pool? No, you need a refreshing icy lemonade with a sour kick! And something about this turbulent world has made me a little nostalgic for those slender, gripping Goosebumps and Point Horror books I devoured as a child. 
Recently I picked up a copy of Diane Hoh's chilling The Invitation on eBay for 90p and I am loving it – RSVP or DIE!
Laura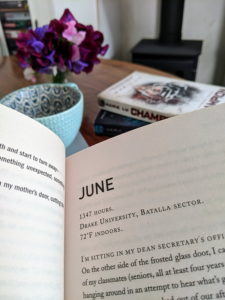 This summer has been all about the dystopia for me. In these somewhat unusual times, what's better than reading about a post-apocalyptic society? Things could be worse, right?!
 Marie Lu's Legend series ticked all the boxes when I first started it back in 2011, and in the era of dystopia it stood out to me as one of the best of its genre; fast-paced action, intriguing plot and, most importantly, complex characters. Can't wait to dive back in! 
Rachel H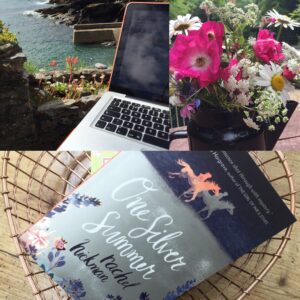 Am I allowed to pick my own book, I wonder? It is filled with summer. Indeed, it's called One Silver Summer and it is everything that I think a summer in Cornwall is – or it was, or still might be. The list of ingredients includes: the sea, horses, a small dog, an unexpected boy, a girl in search of escape, promises, secrets, mystery, and romance in wild places ...
Rachel L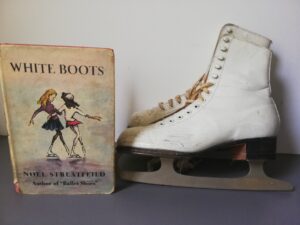 I've never been much of a sun-worshipper, so as a child I was always trying to find ways to be in the cool indoors and hope no one was going to make me go outside where it was itchy and hot! 
One of my favourite cooling summer reads in those days was White Boots by Noel Streatfeild, a story of ice-skating and friendship and much-longed-for white skating boots. Photos are of my precious first hardback edition (1951) and a pair of slender white boots that I saw in the window of an antiques shop and had to buy … I can just about get my left toe into one … Roll on winter!
To discover a new summer read of your own, take a look at our 2020 summer reading recommendations here.