Peril en Pointe: ballerina reviews
Posted by Jazz on Wednesday December 11th, 2019
The expert reviews are in – it's a hit!
Young ballerinas at Elmhurst Ballet School in Birmingham have been busy reading Helen Lipscombe's wonderful spy adventure, Peril en Pointe.
Though Elmhurst might not quite be a ballet school that's also training up spies (as far as we're aware), the students of the prestigious dance school are thoroughly taken with Helen's debut, and have sent us in some incredible hand-written reviews that we just have to share with you!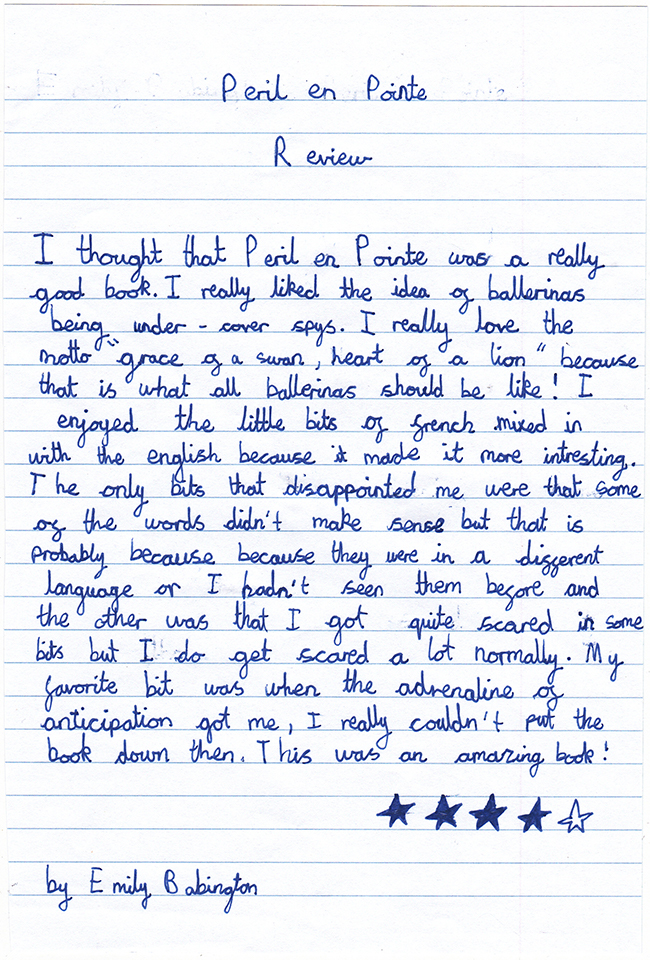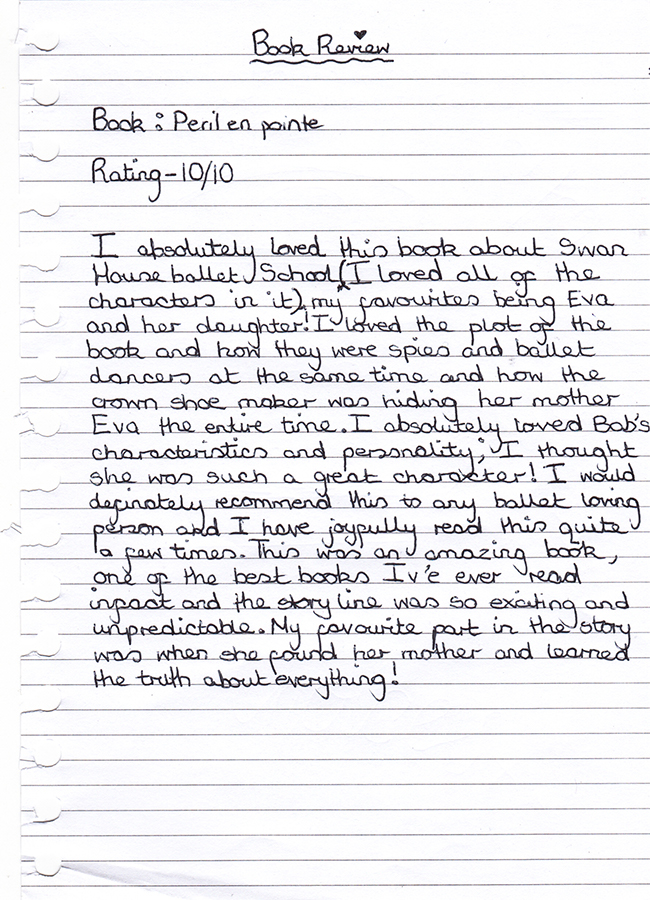 You can find out more information on Elmhurst Ballet School here.
To discover more about Peril en Pointe, take a look here!
Tutus and pointe shoes at the ready ...
Posted by Kesia on Wednesday May 1st, 2019
It's time to grand jeté into the Swan House Mysteries, a brand new middle-grade series by debut talent Helen Lipscombe. (more…)