New Reads: November 2020
Posted by Jazz on Friday November 6th, 2020
At least there's new books!
Lockdown 2.0 might have closed the bookshops, but we're super excited to be launching two incredible new stories out into the world this week, with the hope that they'll bring a little joy and offer a distraction from reality (even if it's just for a short while).
So, take a read, and if you like the sound of them – please do support our local bookshops and buy from our new online Bookshop.org store!
The Marvellous Land of Snergs
At the Sunny Bay Home for Superfluous and Accidentally Parentless Children, Pip and Flora are in trouble.
Running away with their dog they discover the Marvellous Land of Snergs, a magical world of cinnamon bears and scrumptious feasts – but also one of vegan ogres, disgraced jesters and dastardly Kelps, with a villain dressed entirely in purple …
Soon their only friend is forgetful but lovable snerg, Gorbo. He will lead them home – if they can decide where home really is and if Gorbo can remember how to get there.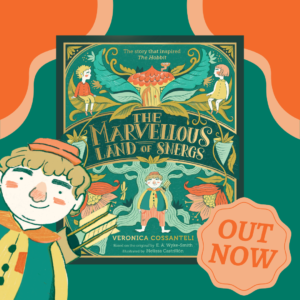 Written by Veronica Cossanteli and illustrated by Melissa Castrillón, this brand new middlegrade is a funny and quirky story based on E.A. Wyke-Smith's classic. Did you know? The Snergs are also said to be the inspiration for J.R.R. Tolkien's The Hobbit!
Read the first chapter here.
Buy your copy here.
Trouble in a Tutu
Milly, her mum and her glamorous babushka head to the Nutcracker for a Christmas treat – but instead their evening ends in disaster.
A dangerous trickster who calls himself 'the Mouse King' is playing a deadly game with Swan House, the ballet school for spies. As Milly navigates her second term, she starts to suspect there is more to the new Head of Ballet and his perfect daughter than meets the eye ... but will she let jealousy cloud her judgement?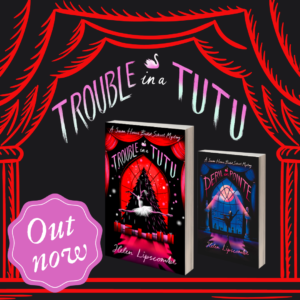 Trouble in a Tutu is the stunning sequel to the critically-acclaimed Peril en Pointe[Link]. A middlegrade, action-packed ballet-spy mystery, think urder Most Unladylike meets Ballet Shoes in terms of vibe!
Read the first chapter here.
Get your copy here.
Peril en Pointe: ballerina reviews
Posted by Jazz on Wednesday December 11th, 2019
The expert reviews are in – it's a hit!
Young ballerinas at Elmhurst Ballet School in Birmingham have been busy reading Helen Lipscombe's wonderful spy adventure, Peril en Pointe.
Though Elmhurst might not quite be a ballet school that's also training up spies (as far as we're aware), the students of the prestigious dance school are thoroughly taken with Helen's debut, and have sent us in some incredible hand-written reviews that we just have to share with you!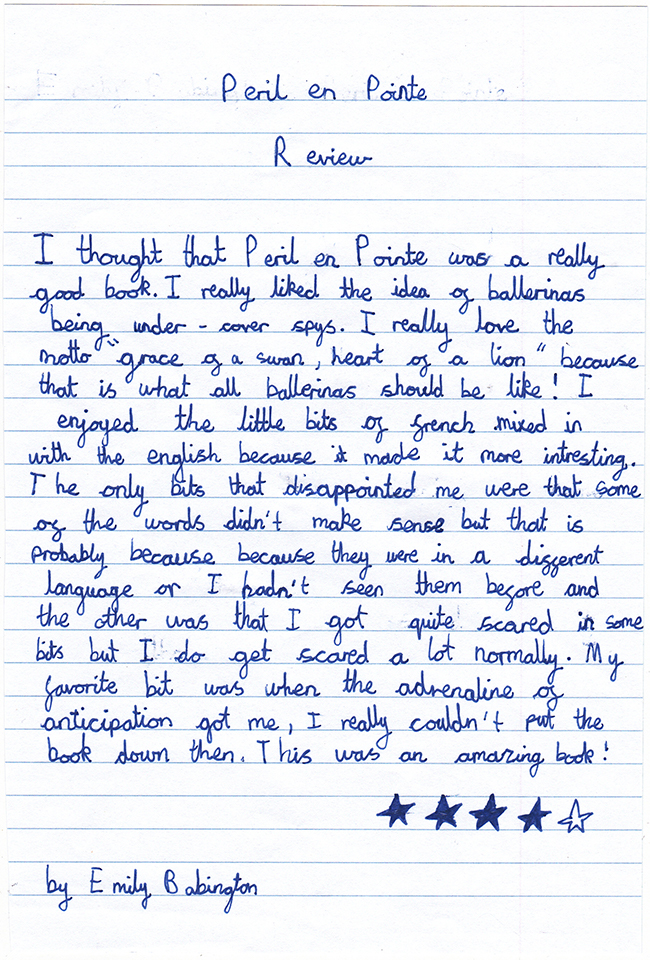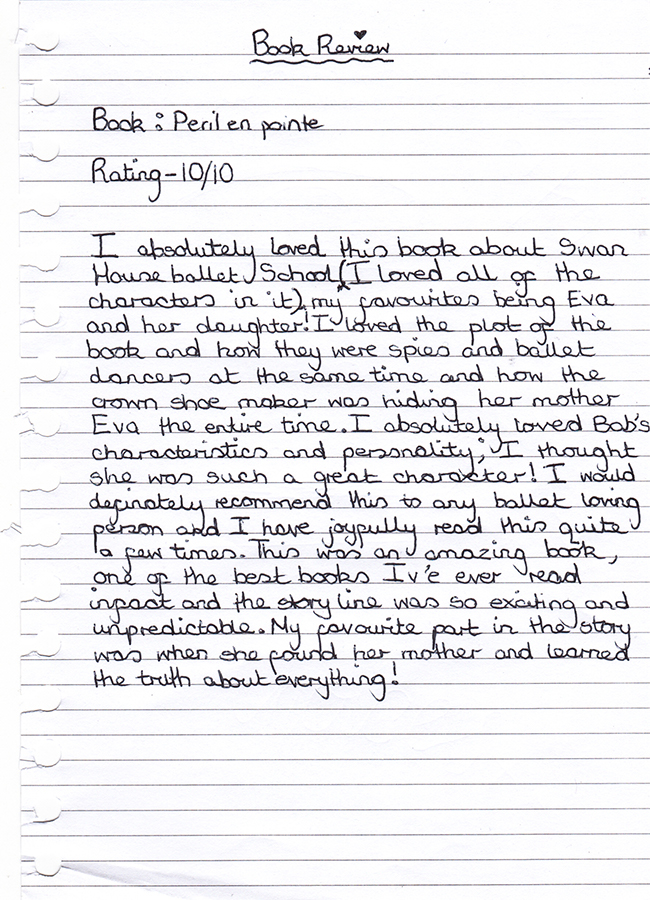 You can find out more information on Elmhurst Ballet School here.
To discover more about Peril en Pointe, take a look here!
Tutus and pointe shoes at the ready ...
Posted by Kesia on Wednesday May 1st, 2019
It's time to grand jeté into the Swan House Mysteries, a brand new middle-grade series by debut talent Helen Lipscombe. (more…)