New Reads: March 2023
Posted by Jazz on Thursday March 2nd, 2023
March is here, and with it comes three brand new adventures ...
With 2023 well and truly underway, we are bringing you three brand-spanking new adventures. We have something for everyone this month - animal adventures, friendship and loss and figuring out exactly where you belong. From debuts to acclaimed-authors, here's our three new middle-grade titles this month ...

Xanthe loves visiting her grandmother in her tower-block flat with its lush rooftop garden.
When Nani is diagnosed with dementia, Xanthe is determined to help her remember who she is and her family history. A mysterious cat leads Xanthe to some unexpected answers; secret mementoes from Nani's past which reveal her as a girl who, long ago, was forced to leave everything she loved behind …
Read chapter 1 of XANTHE AND THE RUBY CROWN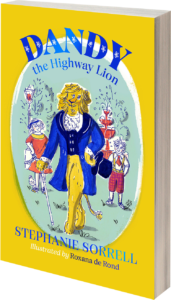 Lonely after their family moves to London, Ben and Hattie are delighted to find a new friend in the park: a talking lion wearing a top hat, dress suit and red cravat.
But not only is Mr Dandy Paws an exceptionally well-dressed feline, he's a highway lion who robs from those who are cruel to animals and invests the proceeds in animal justice. But with a P.I. on his tail, Dandy's latest scheme – a daring break-out at Tower Zoo – could get Ben and Hattie into far more trouble than they bargained for …
Read chapter 1 of DANDY THE HIGHWAY LION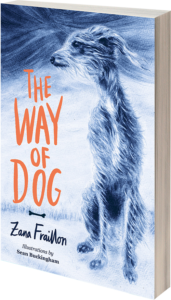 Orphan puppy Scruffity yearns for Family – and when he is set free by a boy as unwanted and lonely as he is, his dream is fulfilled.
But when tragedy strikes, Scruffity is alone again. How does a dog find his way home when he never had one to begin with?
Read chapter 1 of THE WAY OF DOG