New Reads: April 2022
Posted by Olivia Jeggo on Thursday April 7th, 2022
This April, two new books are hatching ...
And with Easter just around the corner, what better way to spend the month than with a chocolate egg and one of our brand new publications! We have one debut adventure this month, as well as a series' climax - so whether you fancy jumping into the streets of Mumbai or escaping a dystopian world, we have you covered! If you're interested to see what fantastic adventures we're bringing you this April, keep on reading ...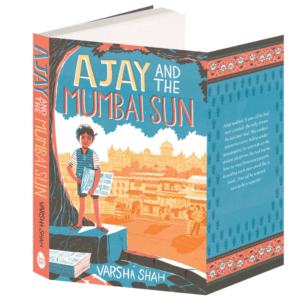 A high-stakes adventure story full of heart from debut author Varsha Shah – winner of the Times/Chicken House Children's Fiction Competition 2020!
Abandoned on the Mumbai railways, Ajay has grown up with nothing but a burning wish to be a journalist.
Finding an abandoned printing press, he and his friends Saif, Vinod, Yasmin and Jai create their own newspaper: The Mumbai Sun.
As they hunt down stories for their paper, the children uncover corruption, fight for justice and battle to save their slum from bulldozers.
But against some of the most powerful forces in the city, can Ajay and his friends really succeed in bringing the truth to light? Not to mention win the most important cricket match ever …
Read chapter 1 of Ajay and the Mumbai Sun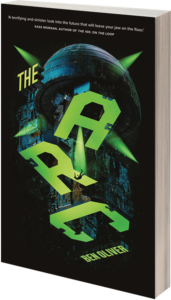 The third and final book in the acclaimed THE LOOP trilogy – perfect for fans of The Hunger Games and The Maze Runner … 
Luka Kane was executed in front of a jeering crowd, but before he died, he opened one pair of eyes to the truth: lab assistant Chester 'Chilly' Beckett's.
Chilly is now determined to find out what's happening in the mysterious locked laboratory on the 65th floor. When he finally does, he finds three paralysed subjects … and one of the subjects, impossibly, is Luka Kane.
A bold escape sets in motion a race against time as Happy's world-ending plans draw to a climax …