New Reads: August 2022
Posted by Jazz on Thursday August 4th, 2022
With August comes TWO brand new Chicken House titles ...
And both will have you running to your local indie and swiping them off the shelves! Whether you're a fan of action-packed spy-tastic adventures, or rambunctious page-jumping cartoons, get ready to dive into some fan-favourite Chicken House worlds ...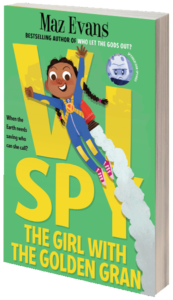 The third and final edge-of-your-seat adventure in Maz Evans's laugh-out-loud funny Vi Spy series!
Vi has tried to save the Earth before … and failed.
Now, her world faces a terrible threat: her Gran is seriously ill.
Time is not on their side. And with the world's number one enemy laughing at them from space, she and her family blast off on an adventure that is truly out of this world …
Read chapter 1 of VI SPY: THE GIRL WITH THE GOLDEN GRAN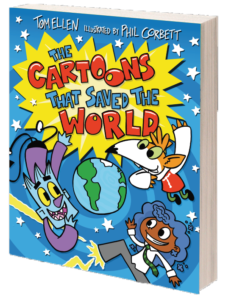 The rambunctious sequel to Tom Ellen's critically acclaimed The Cartoons That Came to Life
When best friends and comic strip creators Finn and Isha discover a group of 'lost toons' stranded in the real world, they vow to help them get back home.
But a mistake sees the pair zapped into Toon World themselves!
With the help of their own characters – Arley, Tapper and Jenny Weatherlegs – Finn and Isha must defeat two of the worst baddies ever created, while navigating the biggest bump in their friendship. And make it back to the real world before it's all too late ...