New reads: February 2020
Posted by Jazz on Wednesday February 5th, 2020
If February is the season of love, then shower us in rose petals and plonk a kiss on our feathery cheek because COR do we have some treats for you!
Once you've worked your way through the inevitable mountain of Valentine's cards, it's time to settle down with a box or five of those heart-shaped chocolates and dive into these fantastic new reads. Enjoy!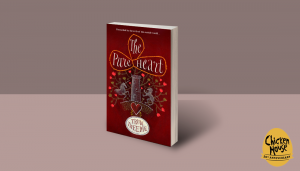 ✔️A stunningly atmospheric YA read that's set in the Scottish borderlands
✔️Though the book opens with a description of a wholesome proposal, THE PURE HEART is less romance, more chilling Elizabethan horror
✔️Think Jane Eyre meets Susan Hill, but with a YA twist …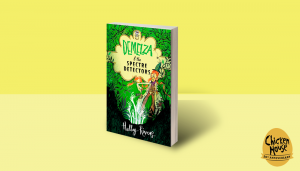 ✔️A vibrant protagonist that's BIG on science
✔️Things take a turn for the unusual, when Demelza learns she's also inherited a skill that's distinctly unscientific – Spectre Detecting!
✔️Before long, Demelza is knee-deep in a deadly mystery that's sure to be loved by middle grade readers
Find out more about each of these books by clicking the images, and don't forget - you can stay up-to-date on all things Chicken House by following our Twitter page. See you there!