New Reads: January 2021
Posted by Jazz on Friday January 8th, 2021
Silver linings
One day soon, we'll stop beginning blog posts with mentions of lockdowns and homeschooling and bookshops closing. While it might not be the start of the year that we were all hoping for, it is a time for staying put and looking for the silver linings.
For us (and hopefully you) that means finding joy in NEW BOOKS!
This January, we've three incredible middle grade adventures to share with you all. Find out more below, and remember your local bookshops in these strange times – they need us now more than ever!
Darwin's Dragons
It's 1835. Cabin boy Syms Covington is on the voyage of a lifetime to the Galapagos Islands with the world-famous scientist Charles Darwin.
But when Syms falls overboard during a huge storm, he washes up on an unexplored island. Stranded there, he makes a discovery that could change the world ... Now it's not just his own survival at stake – the future of an undiscovered species is in his hands.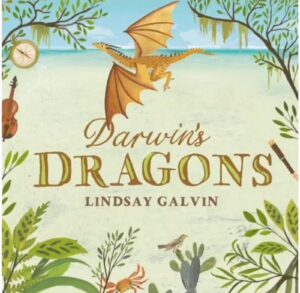 DARWIN'S DRAGONS is a rip-roaring historical adventure which is perfect for use in the classroom. For teachers, we've a whole host of learning materials and videos for you to use in our Schools' Hub.
Read the first chapter here.
Buy your copy now here.
Space Oddity
You might think that this story is going to be an intergalactic adventure filled with UFOs, black holes, killer robots and some very foul-smelling aliens. And you'd be right. But it's mostly about a boy called Jake, his embarrassing dad, and the mind-boggling question . . . are we really alone in the universe?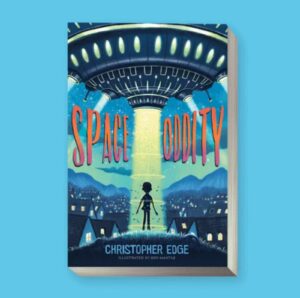 Inspired by the iconic Bowie song and from an original idea by Sarah Ryan, Christopher Edge combines science, comedy and adventure in SPACE ODDITY, featuring out-of-this-world illustrations from Ben Mantle! 
Read the first chapter here.
Buy your copy now here.
Morgana Mage in the Robotic Age
Morgana loves robots and longs to attend robotics school in the city.
But she's a witch, living in a magical woodland community: the closest she comes to technology is petting her ancient mechanical familiar, Kitty. She simply doesn't belong. But when she finally finds a way to the City, she learns of a troubling secret hiding beneath its gleaming surface: a secret that threatens the balance of civilisation.
Caught between two worlds, only Morgana has the power to find a solution …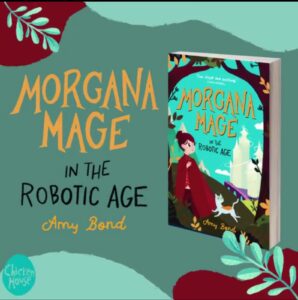 The debut novel from Amy Bond, MORGANA MAGE IN THE ROBOTIC AGE is an incredible unique and heartwarming middle-grade adventure, perfect for fans of both science and magic.
Read the first chapter here.
Buy your copy now here.
New Reads: November 2020
Posted by Jazz on Friday November 6th, 2020
At least there's new books!
Lockdown 2.0 might have closed the bookshops, but we're super excited to be launching two incredible new stories out into the world this week, with the hope that they'll bring a little joy and offer a distraction from reality (even if it's just for a short while).
So, take a read, and if you like the sound of them – please do support our local bookshops and buy from our new online Bookshop.org store!
The Marvellous Land of Snergs
At the Sunny Bay Home for Superfluous and Accidentally Parentless Children, Pip and Flora are in trouble.
Running away with their dog they discover the Marvellous Land of Snergs, a magical world of cinnamon bears and scrumptious feasts – but also one of vegan ogres, disgraced jesters and dastardly Kelps, with a villain dressed entirely in purple …
Soon their only friend is forgetful but lovable snerg, Gorbo. He will lead them home – if they can decide where home really is and if Gorbo can remember how to get there.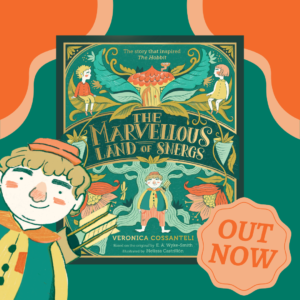 Written by Veronica Cossanteli and illustrated by Melissa Castrillón, this brand new middlegrade is a funny and quirky story based on E.A. Wyke-Smith's classic. Did you know? The Snergs are also said to be the inspiration for J.R.R. Tolkien's The Hobbit!
Read the first chapter here.
Buy your copy here.
Trouble in a Tutu
Milly, her mum and her glamorous babushka head to the Nutcracker for a Christmas treat – but instead their evening ends in disaster.
A dangerous trickster who calls himself 'the Mouse King' is playing a deadly game with Swan House, the ballet school for spies. As Milly navigates her second term, she starts to suspect there is more to the new Head of Ballet and his perfect daughter than meets the eye ... but will she let jealousy cloud her judgement?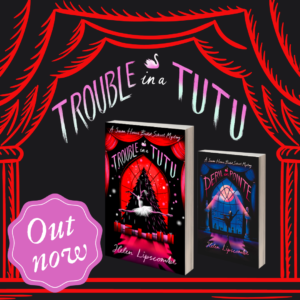 Trouble in a Tutu is the stunning sequel to the critically-acclaimed Peril en Pointe[Link]. A middlegrade, action-packed ballet-spy mystery, think urder Most Unladylike meets Ballet Shoes in terms of vibe!
Read the first chapter here.
Get your copy here.
New reads: March 2020
Posted by Jazz on Wednesday March 4th, 2020
It's March! Daffodils are lining the (flooded) roads, we've all got some additional spare time on our hands (RIP London Book Fair 2020), and Easter is nearly upon us! (We have no bad things to say about Easter. Who doesn't love a four-day weekend and chocolate eggs?!)
While it might feel like the rest of the world is going to pot, we're still serving up THREE brilliant new titles to get stuck into this month, and we're super excited to tell you about them all … Enjoy!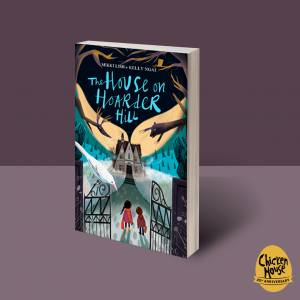 ✔️Middlegrade, but spooky … with added magic and bravery for good measure!
✔️We're talking bear rugs, disembodied spirits and mysterious messages left on dusty picture frames ...
✔️A family mystery centered on two gutsy siblings, Hedy and Spencer – you're going to love them!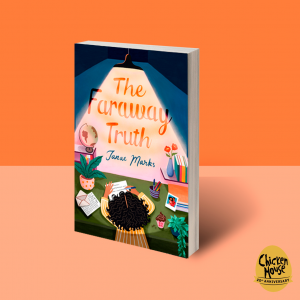 ✔️A warm and big-hearted real-world adventure with the sweetest main character, Zoe, who receives a letter from her father ... a man she's never met, and a convicted criminal
✔️Middlegrade, but makes the BIG themes of racism and justice accessible through a captivating and wise story
✔️Will make you want to eat a lot of cupcakes (trust us)!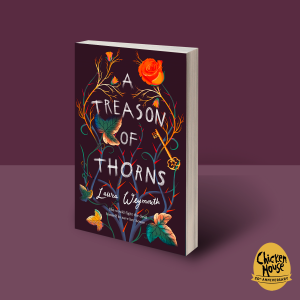 ✔️Magical, but dark. Think vines choking walls to dust, blooms turned into thorns, and poisoned livestock
✔️A YA story that begins with Violet, the daughter of a man convicted of treason, being exiled from her beloved ancestral home, Burleigh House
✔️Can Violet save the house and her love before the evil truly takes hold?
Find out more about each of these books by clicking the orange titles!
Don't forget
–
you can stay up-to-date on all things Chicken House by following us on
Twitter
. See you there!
New reads: February 2020
Posted by Jazz on Wednesday February 5th, 2020
If February is the season of love, then shower us in rose petals and plonk a kiss on our feathery cheek because COR do we have some treats for you! (more…)