New Reads: February 2021
Posted by Jazz on Friday February 5th, 2021
The joy of all things February
Well hello, and happy February! It would be very easy to post an introduction that laments all things January, so instead we're choosing to focus on the joyful things to be found in the month ahead.
With the arrival of February, we're going to see the daylight last a bit longer, we get to celebrate all things Galentines and Valentines, AND there are two new Chicken House books out in the world as of today!
For the scoop on our new reads for February, read on …
Divorce is tough for any kid. But when – like Vi's parents – your mum is ex-secret service and your dad is a retired bad guy, 'till death do us part' takes on a whole new meaning. And with her parents' focus on each other, the real super-villains are having a field day. To save her family – and the world – from evil domination, Vi must turn spy …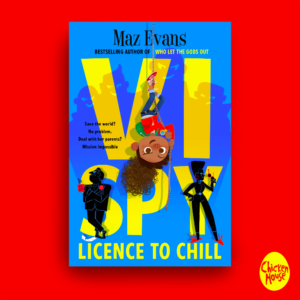 VI SPY: LICENCE TO CHILL is the first book in a brand-new series from Maz Evans, bestselling author of the WHO LET THE GODS OUT? series! For teachers (and those of you homeschooling!), we've a whole host of fantastic learning materials and videos for you to use in our Schools' Hub.
Read the first chapter here.
Buy your copy now.
Cat Sparrow isn't like other people. She loves music, and playing her bird-flute. She thinks differently too – and for a girl like her, the world can be an unsettling place. When Cat's beloved sister, Meg, is snatched from their convent home, Cat sets out to find her. With the help of a young actor, Jacques, she follows Meg's trail to the palace of Henry VIII and his queen, Katherine, and then over the sea to the strange and wondrous pageant of the 'Field of Cloth of Gold'.
But in among the tents, feasts and tournaments, traitors are lurking. And Cat and Jacques must use all their wits if they're to foil a plot that threatens them all ...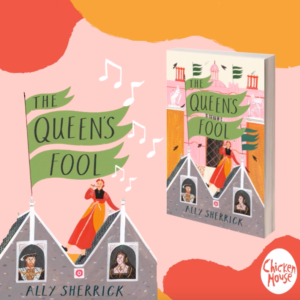 THE QUEEN'S FOOL is the latest novel from award-winning historical novelist Ally Sherrick. Keep an eye on our Twitter page for a little book giveaway landing later this month ...
Read the first chapter here.
Buy your copy now.