New Reads: March 2021
Posted by Jazz on Thursday March 11th, 2021
We smell spring!
After what might be the longest winter ever, we're SO excited to see the arrival of March – and with it, a whole lot of love for books!
Along with World Book Day, the beginning of the month also means new titles from the coop, and we've got two crackers for you this month.
So, with no more waffle from us, here's the scoop on our new reads for March ...
Railey dreams of winning the drone races with her bio-robotic gecko friend, Atti. But when a bounty hunter crashes their biggest race yet, the pair are forced to flee to the feared Junker clans who mine the rubbish orbiting the Earth. 
Rescued by a couple of Junker kids, they discover a danger bigger than anything they'd imagined – but can three kids, a gecko and an ancient computer save the world against the huge trash bomb (and its power-crazed creator) threatening to destroy the world?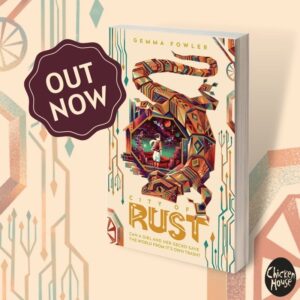 CITY OF RUST is the latest book from Gemma Fowler, ideal for readers aged 9 and up. Exciting, imaginative and thoroughly original, this sci-fi adventure has ecological themes at its heart – as well as a no-nonsense female protagonist!
Read the first chapter here.
Exploring the mysterious tunnels under their grandfather's house on Hoarder Hill, Hedy and Spencer discover the Fantastikhana, an underground tournament of magic. Here they find a group of powerful magicians called the Sleight and a mysterious living map, which tattoos itself onto Hedy's skin and seems to be directing her further underground. 
Hedy and friends – not forgetting Doug the bear rug and Stan the stag head – use magical Slipways to travel between worlds. And so an extraordinary treasure hunt begins …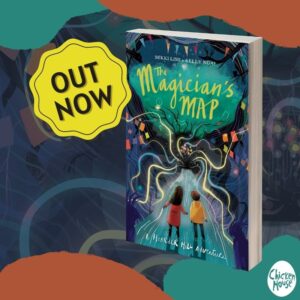 THE MAGICIAN'S MAP is the sequel to THE HOUSE ON HOARDER HILL from writing duo Mikki Lish and Kelly Ngai. Ideal for readers aged 9 and up, we can't wait for you to see what Hedy and Spencer get up to next ...
Read the first chapter here.