New Reads: May 2021
Posted by Jazz on Friday May 7th, 2021
Three books we know you'll love to read ...
Happy May everyone – and what a jolly start to the month it is. Bookshops in the UK are once again OPEN, and we've got three brand-new books to share with you all!
All of them different from each other, but all equally exciting – the latest three Chicken House books really do offer something for everyone. Find out all you need to know about them below ...
By Ash, Oak and Thorn by Melissa Harrison
Three tiny, ancient beings – Moss, Burnet and Cumulus, once revered as Guardians and caretakers of the Wild World – wake from winter hibernation in their beloved ash tree home. 
But when it is destroyed, they set off on an adventure to find more of their kind, a journey which takes them first into the deep countryside and then the heart of a city. Helped along the way by birds and animals, the trio search for a way to survive and thrive in a precious yet disappearing world …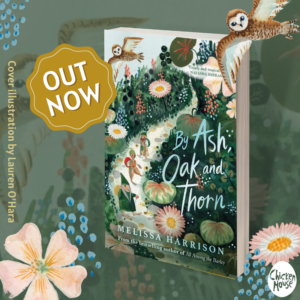 By Ash, Oak and Thorn is the debut children's novel from Costa Award-shortlisted nature writer, Melissa Harrison – a fantastic, environmentally-aware nature adventure for readers aged 9 and above.
Find out more here.
Order your copy now.
Panda at the Door by Sarah Horne
Callum misses his Dad. He doesn't call on his birthday, and worse, the present he chooses for Cal is ... weird. It's a panda at Edinburgh Zoo. 
How can Cal 'adopt' a wild animal with the muddle his family is in? And what he doesn't expect is for the bear to take charge. Tired of doing roly-polys for the public, Pudding wants to help a child who needs her ...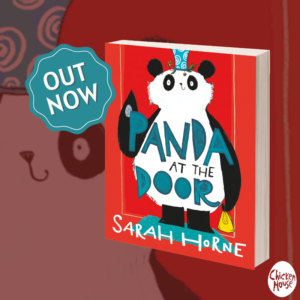 Panda at the Door is the first in a new fully-illustrated series by author Sarah Horne ( illustrator of the bestselling Charlie Changes into a Chicken), exploring themes of childhood anxiety, family break-up, bullying, friendship and love. Ideal for readers aged 7 and above.
Find out more here.
Order your copy now.
Boy in a White Room by Karl Olsberg
A boy wakes to find himself locked in a white room. He has no memories, no idea who he is and no idea how he got here.
A computer-generated voice named Alice responds to his questions – through her, he is able to access the internet. He gradually pieces together his story – an abduction, a critical injury, snippets of his past … But how can the boy tell what's real and what's not? Who is he really?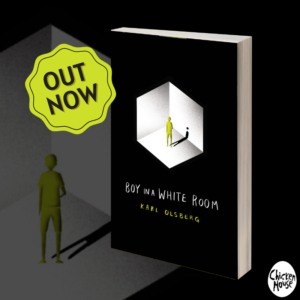 Boy in a White Room is a gripping YA sci-fi thriller from German and Spiegel-bestselling author Karl Olsberg, and needs to be read to be believed … ideal for readers aged 13 and above.
Find out more here.
Order your copy now.