New Reads: May 2022
Posted by Jazz on Thursday May 5th, 2022
With May comes THREE brand new Chicken House titles ...
And boy, are these some epic stories! From journeying the wild rapids, to sword-fighting skulduggery in Hollywood, to lucky black cats, the May books here at Chicken House are bringing you everything you could want, and more! If you're interested to see what fantastic adventures we're bringing you this month, keep on reading ...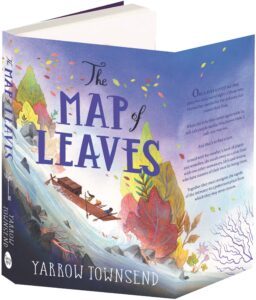 Since Ma died, Orla has lived alone in a woodshed by the river.
Her garden provides everything she needs. But when people begin to fall sick, Governor Atlas decrees that the plants are the cause and must be destroyed.
Armed only with her mother's book of remedies Orla sets out on a barge-boat to discover the truth and save her garden … but she's not the only stowaway.
With the rapids of the River Inkwater ahead, three children set a dangerous course that may lead them to a cure – and from which they may never return.
Read chapter 1 of The Map of Leaves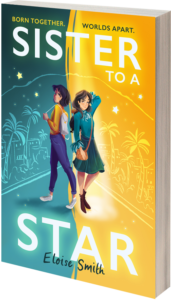 Evie is forever crossing swords with her twin. While she practices her after-school fencing, Tallulah is winning movie auditions.
Neither of them could have imagined how their worlds would collide, but when Tallulah goes to Hollywood Evie goes too – as her sister's identical stand-in.
But that changes, when the film needs some all-action sword-play. Soon Evie's the one enjoying the limelight – that is, until Tallulah goes missing …
Read chapter 1 of Sister to a Star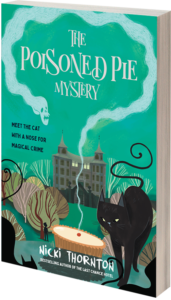 Is Oakmoss Hornbeam the unluckiest boy in the world? Or has someone cursed him?
When a black cat crosses his path, mysteriously blown in by a storm, Oakmoss believes it's his worst omen yet. But Nightshade, a cat of considerable talents, knows when it's game on or game over.
With the help of newshound Veena Vale and magical crime investigator Dexter Stormforce, she sets out to become a lucky charm for one very unlucky boy ...
Read chapter 1 of Sister to a Star