New Reads: October 2020
Posted by Jazz on Friday October 2nd, 2020
It's officially the season of the bookworm!
Somehow (though we're not sure we quite believe it), it's already October. Autumn is officially upon us, and though we'll be sad to wave goodbye to the silver linings the lockdown summer of 2020 brought us (#CoopedUpKids), there's a lot to love about this season. The turning leaves, cosy evenings spent under blankets on the sofa, hot chocolate – oh, and new books!
We've got two of the most excellent books venturing out into the world this month, and we're so excited to tell you about them.
The Ghost of Gosswater by Lucy Strange
The Lake District, 1899.
The Earl is dead and cruel Cousin Clarence has inherited everything. Twelve-year-old Lady Agatha Asquith is cast out of Gosswater Hall to live in a tiny, tumbledown cottage with a stranger who claims to be her father.
Aggie is determined to discover her real identity, but she is not alone on her quest for the truth. On the last day of the year, when the clock strikes midnight, a mysterious girl of light creeps through the crack in time; she will not rest until the dark, terrible secrets of the past have been revealed ...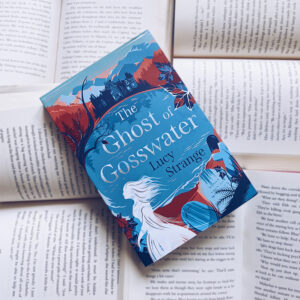 The Ghost of Gosswater is Lucy Strange's third novel, and is perfect for readers aged 9 and up:a thrilling gothic tale, complete with spooky vibes, a dark mystery and a strong-willed heroine. The perfect read for any bookworm, especially in this spooky season!
Read the first chapter and pick up a copy of the book here.
A Secret of Birds & Bone by Kiran Millwood Hargrave
In an Italian city ravaged by plague, Sofia's mother carves beautiful mementoes from the bones of loved ones.
But one day, she doesn't return home. Did her work lead her into danger? Sofia and her little brother Ermin are sent to the convent orphanage but soon escape, led by an enigmatic new friend and their pet crow, Corvith. Together they cross the city underground, following clues in bones up to the towers of Siena, where – circled by magpies – the children find the terrible truth …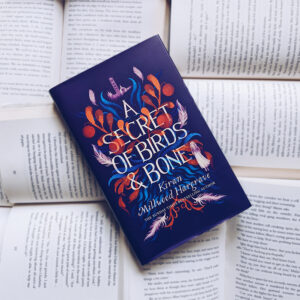 A Secret of Birds and Bone is a darkly beautiful historical novel,  perfect for readers aged 10 and up. Full to bursting with Kiran's trademark lyricism infused with magic and wonder, this is a story with family and belonging at its heart, wrapped up in a mystery that'll have you reading page after page after page.
This gorgeous, gifty hardback is a truly beautiful book, and is available now. 
Read the first chapter and pick up a copy of the book here.