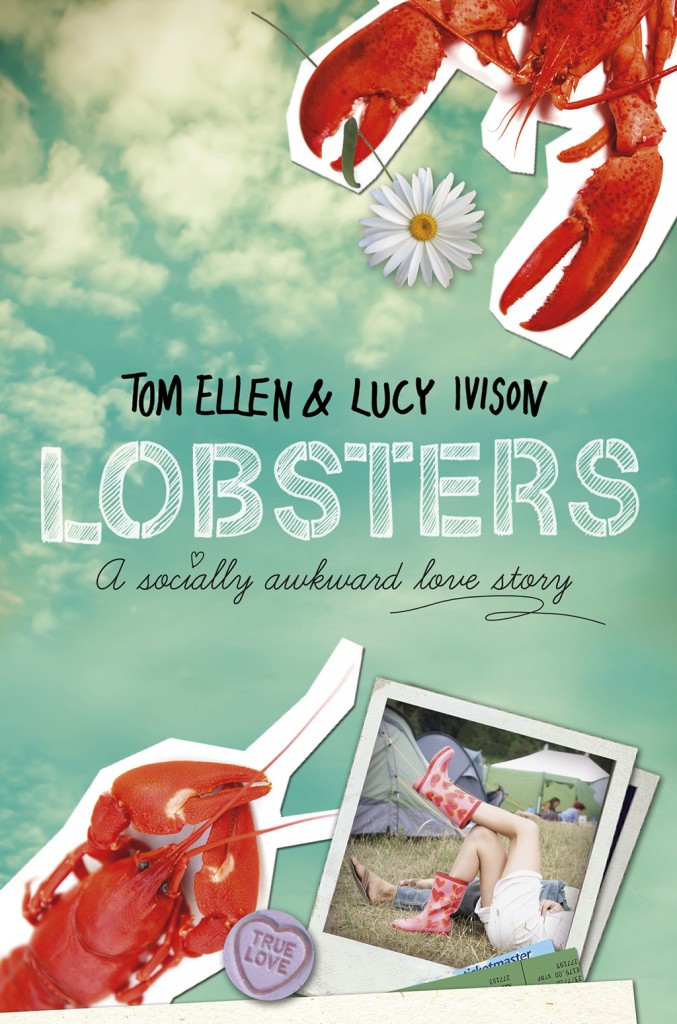 Buy Lobsters...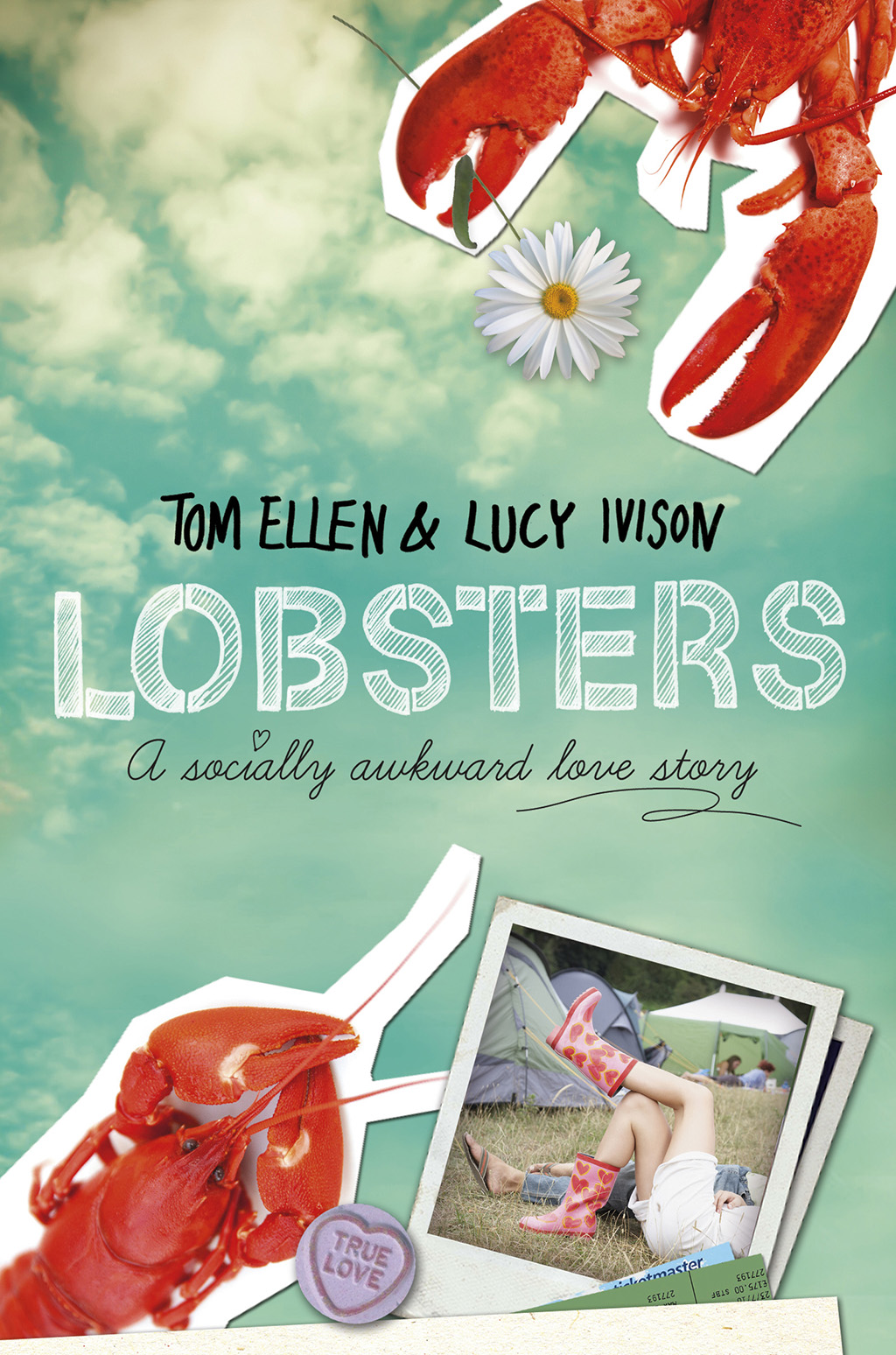 £7.99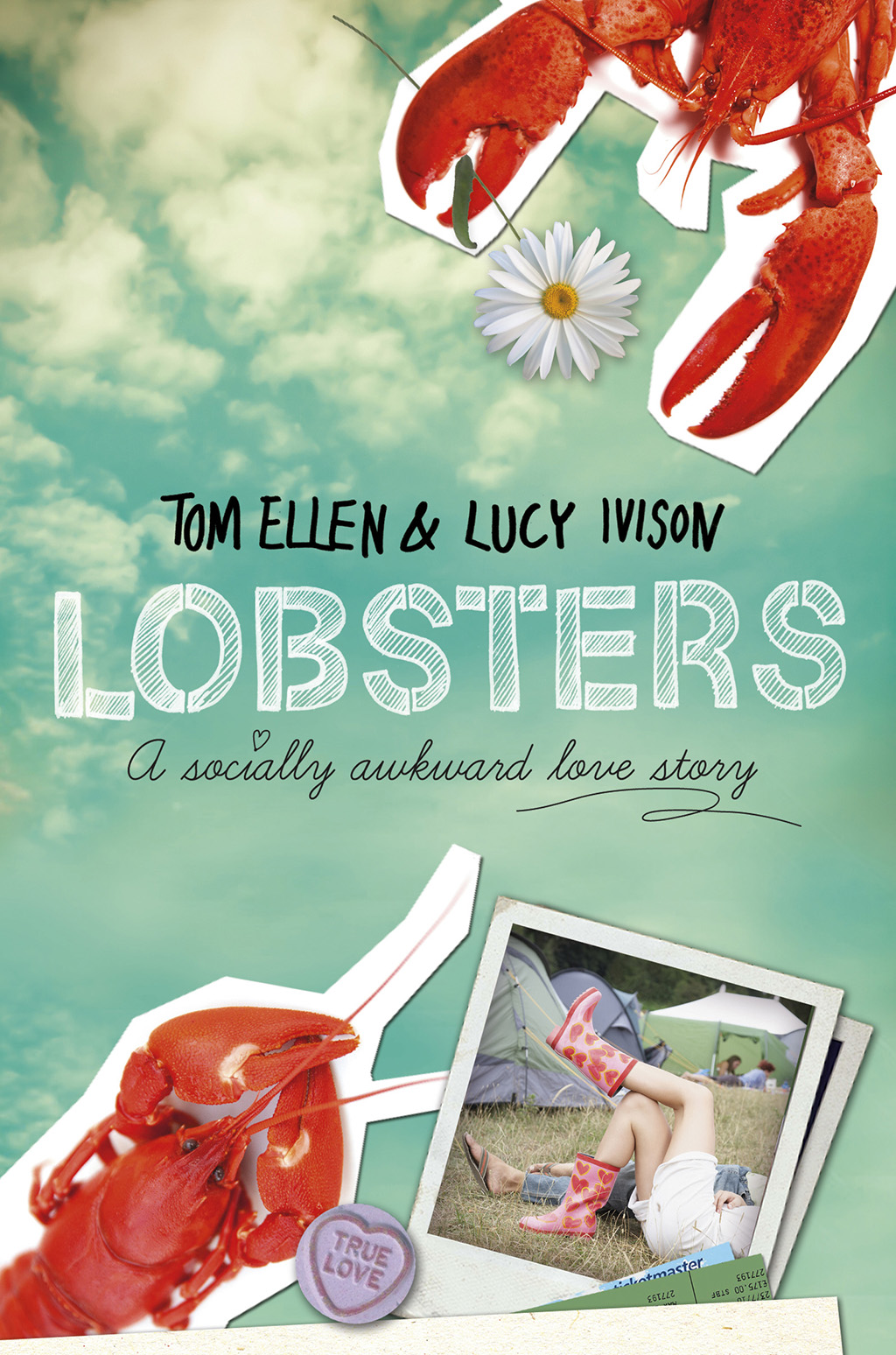 £7.99
Extract
Grace burst into my bedroom with such force that she nearly fell over.
'Freddie isn't in France!' she announced triumphantly, as Tilly came crashing in behind her.
I sat up in bed, where I had been watching videos of baby sloths and tutorials on how to do eyeliner flicks all morning.
'Are you sure?' I asked.
'Yes!' Tilly yelled, and started doing a little victory dance on the spot.
'But I stalked him this morning,' I said, 'and there's a picture of him actually standing in front of the Eiffel Tower, holding up a baguette and pretending it's a moustache. He literally couldn't be more in France if he tried.'
About the book
Sam and Hannah only have the holidays to find The One. Their lobster.
But instead of being epic, their summer is looking awkward. They must navigate social misunderstandings, the plotting of well-meaning friends, and their own fears of being virgins for ever to find happiness. But fate is at work to bring them together. And in the end, it all boils down to love.
A hilariously funny teen novel, shortlisted for the inaugural YA Book Prize in 2015! 
Press reviews
"Hilarious ... this book made me feel all the horror, embarrassment and confusion of being 18 all over again. Ugh. Being 18 was awful. This book, though, is brilliant."
Robin Stevens, author of Murder Most Unladylike
"… hilarious, awkward and totes realistic … a rom-com with a difference."
Company Magazine
"Absolutely hilarious. Made me wish my sixth-form life was as awkward and had that much pining for hot boys."
Alice Oseman, author of Solitaire
"… this very funny love story brilliantly captures all the awkwardness and vulnerabilities of teenage relationships."
The Bookseller
"It has an Inbetweeners-y kind of humour to it and a very sweet love story right at its heart. Ticks all my boxes."
C.J. Skuse, author of Dead Romantic
"Brilliant, and SO funny!"
Catherine Doyle, author of Vendetta
"Funny and frank – a sort of David Nicholls for the YA generation."
The Times
"Lobsters is a hilarious and totally original debut in its co-authored narration … it's a BRILLIANTLY FUNNY book – a cross between Friends, The Inbetweeners and a younger version of Bridget Jones ..."
Abi Elphinstone, author of The Dreamsnatcher
"I loved every single page of it … I think Lobsters is the best book I've read that employs dual narration … realistic, truthful and, quite simply, brilliant. It's well-deserving of a place on my list of best ever contemporary YA fiction, which is where it will now stay."
Wondrous Reads
"I loved this book so much, it's really funny … made me laugh out loud on the Tube, absolutely hilarious book, really very good ... The perfect summer read!"
Melissa Cox, Waterstones Children's Buyer
"Lobsters is fresh, funny and easily one of my favourite books of the year. I'll read anything else these two write."
So Many Books, So Little Time
"With lots of laugh-out-loud moments, this is a hugely entertaining debut and young adult readers are sure to relish its hilarious, no-holds-barred depiction of teenage life, love and sex."
BookTrust
"Reading Lobsters was like having a flashback to my teenage years … refreshingly honest and highly readable; I finished it in one sitting. Turning the last page, there was only one thing worrying me – will there be a sequel?"
We Love This Book
"[Tom Ellen and Lucy Ivison] have pooled their perspectives and distinct voices in a supercharged romcom … Lobsters is frank, funny and honest."
Observer
Lobsters in the news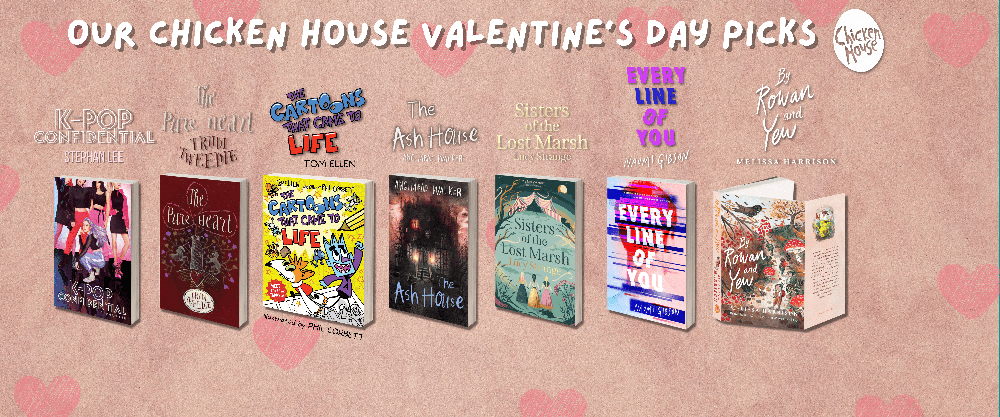 Our Chicken House Valentine's Day Picks
LOVE IS IN THE AIR ... And here at the coop, we're not just sharing the love this February - we're sharing all of our recommended reads to warm your heart ...
NaNoWriMo Nov Day 6: Tom Ellen & Lucy Ivison
Day 2 of NaNoWriMo has commenced! If you're still feeling a bit unsure about how to get pen to paper – and get that story in to shape – look no further than Tom Ellen & Lucy Ivison!
More news
Rights
Sold
Australia, Audio World English, Canada, Czech Republic, Denmark, France, Germany, Hungary, The Netherlands, New Zealand, Romania, Russia, Turkey, USA