Eco Books for Young Readers
Posted by Olivia Jeggo on Friday October 29th, 2021
#COP26 IS JUST AROUND THE CORNER ...
And with the need for action on climate change ever present, it's never been more important to learn and adapt to helping make the planet a better place.
To help spread a meaningful message about the importance of recycling, reusing, reducing your waste and making life a little bit more green, we've put together a list of our top three favourite eco-friendly books to help encourage us all to make a difference ...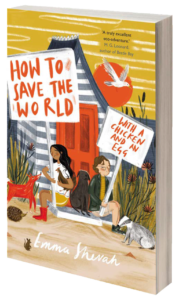 High-spirited Ivy believes she can talk to animals, while Nathaniel, a boarding-school boy, is obsessed with animal facts.
They come together unexpectedly on a cold English beach with the arrival of a rare and wondrous sea creature: a giant leatherback turtle who lays her eggs in front of the world's media. Soon they're on a mission to make a difference to the world – even if they have to do it one animal at a time.
How to Save the World with a Chicken and an Egg is the first in a series of hilarious, poignant and highly original stories  on environmental matters from Emma Shevah, featuring cover and inside illustrations by Kirsti Beautyman.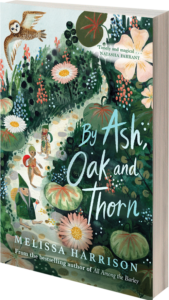 The children's debut from Costa Award-shortlisted nature writer, Melissa Harrison
Three tiny, ancient beings – Moss, Burnet and Cumulus, once revered as Guardians and caretakers of the Wild World – wake from winter hibernation in their beloved ash tree home. But when it is destroyed, they set off on an adventure to find more of their kind, a journey which takes them first into the deep countryside and then the heart of a city. Helped along the way by birds and animals, the trio search for a way to survive and thrive in a precious yet disappearing world ...
A tale of the rich, wild world and all its wonder, By Ash, Oak and Thorn couldn't be more relevant to the environmental concerns of today, brought to life by three tiny, funny, eternal beings – the Hidden Folk.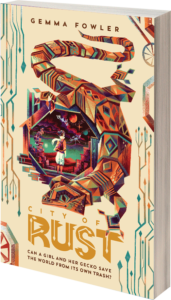 Railey dreams of winning the drone races with her bio-robotic gecko friend, Atti.
But when a bounty hunter crashes their biggest race yet, the pair are forced to flee to the feared Junker clans who mine the rubbish orbiting the Earth. Rescued by a couple of Junker kids, they discover a danger bigger than anything they'd imagined – but can three kids, a gecko and an ancient computer save the world against the huge trash bomb (and its power-crazed creator) threatening to destroy the world?
In this fun, original and thrilling middle-grade debut from Gemma Fowler, think Star Wars meets Wall-E in an ecologically-themed mystery adventure – sci-fi for a new generation!