New reads: March 2020
Posted by Jazz on Wednesday March 4th, 2020
It's March! Daffodils are lining the (flooded) roads, we've all got some additional spare time on our hands (RIP London Book Fair 2020), and Easter is nearly upon us! (We have no bad things to say about Easter. Who doesn't love a four-day weekend and chocolate eggs?!)
While it might feel like the rest of the world is going to pot, we're still serving up THREE brilliant new titles to get stuck into this month, and we're super excited to tell you about them all … Enjoy!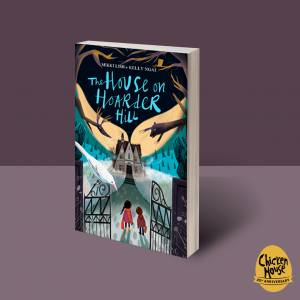 ✔️Middlegrade, but spooky … with added magic and bravery for good measure!
✔️We're talking bear rugs, disembodied spirits and mysterious messages left on dusty picture frames ...
✔️A family mystery centered on two gutsy siblings, Hedy and Spencer – you're going to love them!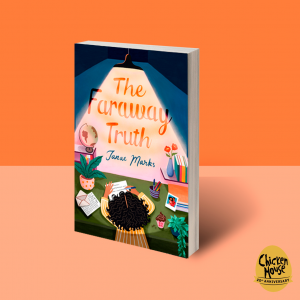 ✔️A warm and big-hearted real-world adventure with the sweetest main character, Zoe, who receives a letter from her father ... a man she's never met, and a convicted criminal
✔️Middlegrade, but makes the BIG themes of racism and justice accessible through a captivating and wise story
✔️Will make you want to eat a lot of cupcakes (trust us)!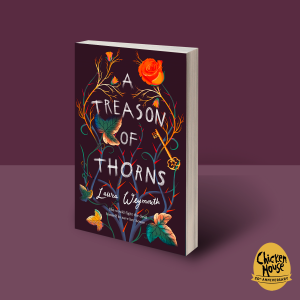 ✔️Magical, but dark. Think vines choking walls to dust, blooms turned into thorns, and poisoned livestock
✔️A YA story that begins with Violet, the daughter of a man convicted of treason, being exiled from her beloved ancestral home, Burleigh House
✔️Can Violet save the house and her love before the evil truly takes hold?
Find out more about each of these books by clicking the orange titles!
Don't forget
–
you can stay up-to-date on all things Chicken House by following us on
Twitter
. See you there!
Treason of Thorns
When her father is convicted of treason, Violet is exiled from her beloved ancestral home, Burleigh House.
One of the six great estates of England, its magic once kept her well – enchantment in its bricks and mortar providing secret hiding places, even lighting fires on the coldest nights.
However, on her return Violet discovers that the place has gone wild with grief. Vines and briars are crumbling the walls. Magic that once fed the land has turned dark and deadly, twisting blooms into thorns, poisoning livestock and destroying crops.
Now Violet must decide if her destiny is set in stone, and how far she will go to save Burleigh – before it destroys everything . . . including the boy she loves.