Happy book birthday to our January titles!
Posted by Jazz on Thursday January 5th, 2017
Happy new year! And we have an awesome month of books for you to start the year off RIGHT. It's still pretty cold, so why not snuggle up in bed with one of these three fabulous reads?

First up is Mafiosa, the explosive finale to Catherine Doyle's inimitable Blood for Blood series – the first two books, Vendetta and Inferno, have had rave reviews across the board. Think Romeo & Juliet meets The Godfather – but with a badass heroine, five gloriously hot Mafia brothers and plenty of action to keep you on your toes. If you haven't read them yet, what are you waiting for? Order a copy of Vendetta to get you started.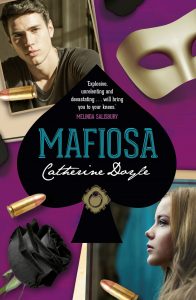 We also have The White Tower, the new middle-grade novel from the author of The Wolf Princess, Cathryn Constable. Dreamy, ethereal and poignant, this is a rich and atmospheric story of a lonely girl coming to terms with the death of her best friend and finding a way to let go of her pain.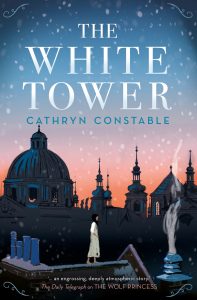 Finally, be sure to check out the second in Sarah Rubin's Alice Jones adventures, The Ghost Light. Fan of Robin Stevens or Katherine Woodfine? Love old-school mysteries and 21st century heroines? This is the series for you! Check out the first chapter of the first book, The Impossible Clue, here.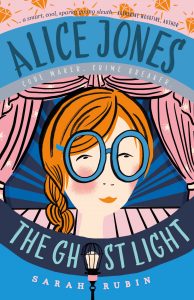 NaNoWriMo Nov Day 23: Sarah Rubin
Posted by Jazz on Wednesday November 23rd, 2016
It's day 23 of NaNoWriMo November! And joining us today on the blog is the wonderful Sarah Rubin, author of the Alice Jones mysteries – Sarah is no stranger to NaNoWriMo, and you can check out her awesome blog post about everything she's learned from taking part here. But for now, here are her top 5 tips for aspiring writers!  (more…)
New February Books!
Posted by Jazz on Friday February 5th, 2016
This month, we have strange islands, invisible animals and tantalising mysteries abound! Our February books are a wonderful mix of edge-of-your-seat thrilling, ethereally magical and code-crackingly adventurous. Here's a round-up of what's out this month! 
(more…)
TOP 5 FRIDAY: Kid Detectives
Posted by Rachel L on Friday May 29th, 2015
TOP 5 kid detectives
Detectives have to be more than just plain nosy – only the truly tough, steely and determined will get to the bottom of the crime. As Humphrey Bogart says in 'The Big Sleep' (when asked why he keeps on investigating):  'Too many people told me to stop.'  (more…)
Sarah Rubin
Sarah Rubin grew up on an island off the coast of Maine, spending most of her childhood dressing up, reading and trying to get lost in the woods.
Sarah earned her BA in Creative Writing and History from Skidmore College, New York, and after teaching dance and drama for a year, she moved to Winchester in England. Her first novel, Dreamer Ballerina, published in 2011, while the two books in her Alice Jones mystery series, Alice Jones: the Impossible Clue and Alice Jones: the Ghost Light, are both out now.
Dreamer Ballerina
Looking at her skinny chicken legs poking up from the ground, you'd never think that Casey Quinn could ever be a ballerina.
But just because Casey can't do ballet in high-tops doesn't mean she can't dance. She has more grace in her pinkie toe than the local rich girls put together. And Casey has a dream to dance in New York – and no one is going to stop her.